YEs yes very badly drawn but bear with me.
This is a basic 3v3 CTF battle. I made it 1 hit kill cant revive. (im lazy at 3:26 in da morning) OK, firts plan: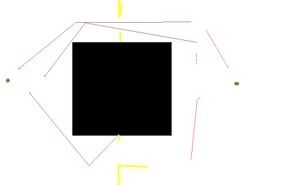 Scince photobucket has boned me again. Basically, 2 flank 1 side attracting their attention. One goes and hides in a corner. Waiting for one to come by.
This one the 2 run around like morons. Also shooting at them. One of them goes the other way and gets shot. Hes down and The scout person who was hiding takes the flag. By this time the 2 people are dead cause they werent trying to hard.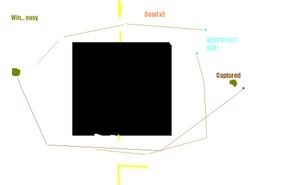 This one its him running as the other two are saying, "Wtf!?!?!? GET HIM!" They try getting to him but he already got it.
So please leave a comment or 2 cause Im just here to do my part