Uruk-hai Crossbow CPVC coupler mod
I was pretty excited about this gun when it appeared at my TRU. This gun, to me, seemed very strange. Not by the looks which are dead sexy, but the way the plunger system is set up. Instead of using springs it's got bungy things around it to make the plunger go in. But this gun proved to be worth the $20 it was. Plus five for the BA sword that came with it.
Materials you need:
1; ½'' CPVC coupler
At least 1;7'' of ½'' CPVC
Hot Glue, glue sticks*
Rubber bands*
Electrical tape
*= Not necessary.
Rubber bands add more range and the hot glue could be substituted with Epoxy or Goop.
Step 1: Open up the box and here's what the gun should look like out of the box.
Step 2: Find a ½'' size coupler and place some Electrical tape around it. Then add a ring of hot glue around the E-Tape.
Step 3a: Insert the Coupler in to the barrel as shown.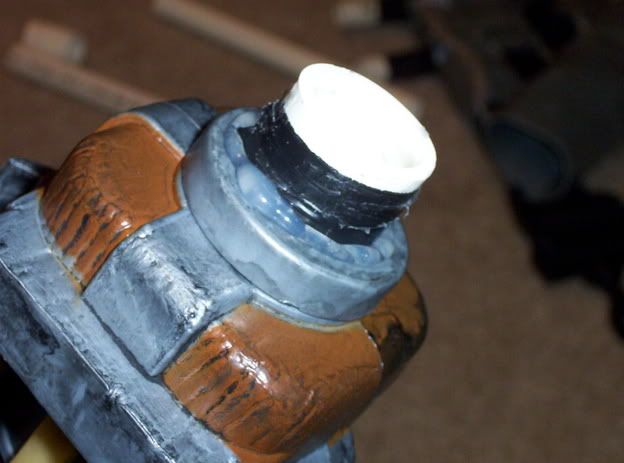 Step 3b: If you are using two 7'' CPVC barrels for a quicker ROF glue the barrels together as shown as a speedloader.
Step 4: If you gun is complete up to this point, now you can add your bands, for a quick reference if you can't figure out how, look at the picture.
Step 5: Try the gun out, now that was a pretty simple mod, aye?
Don't know what happened to the ranges. But oh well. Hope you enjoy.
Ranges:
1.91' 11''
2.93' 10.5''
3.77' 9''
4.89' 4.5''
5. 100' 4''
Mean: ~90'
Edited by Sqiggs89, 28 January 2006 - 11:22 AM.