This is a very simple barrel modification that can increase RoF, allow you to switch between a shotgun blast and single dart shot, or shoot 2 barrels at once. It attatches to a 1/2 PVC coupler.
Someone coming at you and you have a single shot gun. What if they dodge it? Close the top ball valve, open the bottom one, which you have filled with MANY stefans, and let em have it. This mod will allow you to increase RoF and have 2 good single shot's, or switch to the second barrel filled with shotgun stefans, and stop a charge or fend off multiple enemy's. Could save the life of a so-called Nerf sníper, could even hold off an ambush. Even though snípers don't really exsist in Nerf.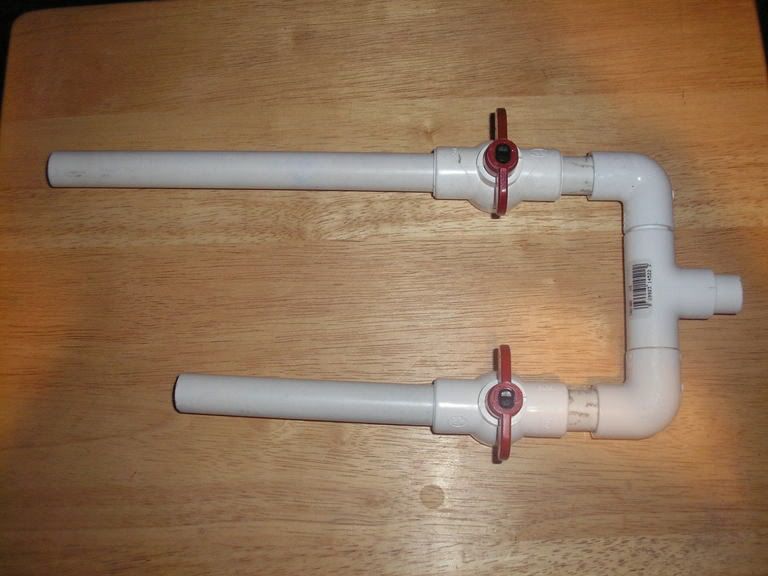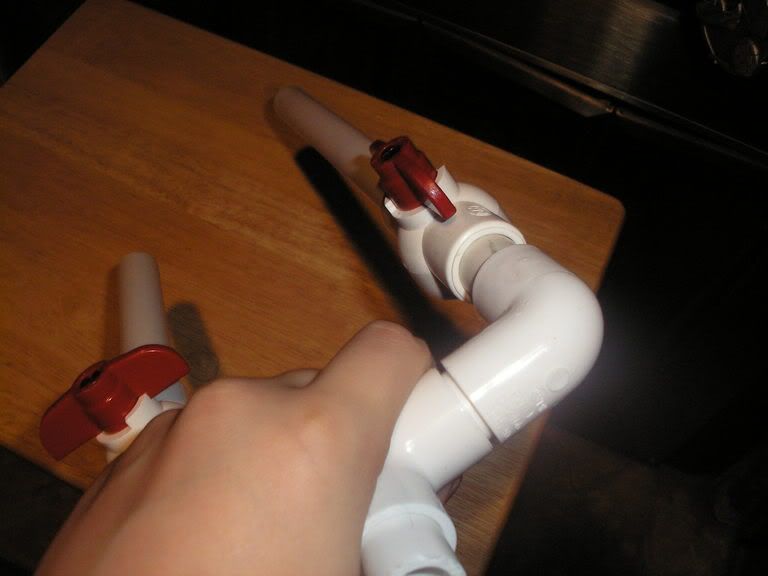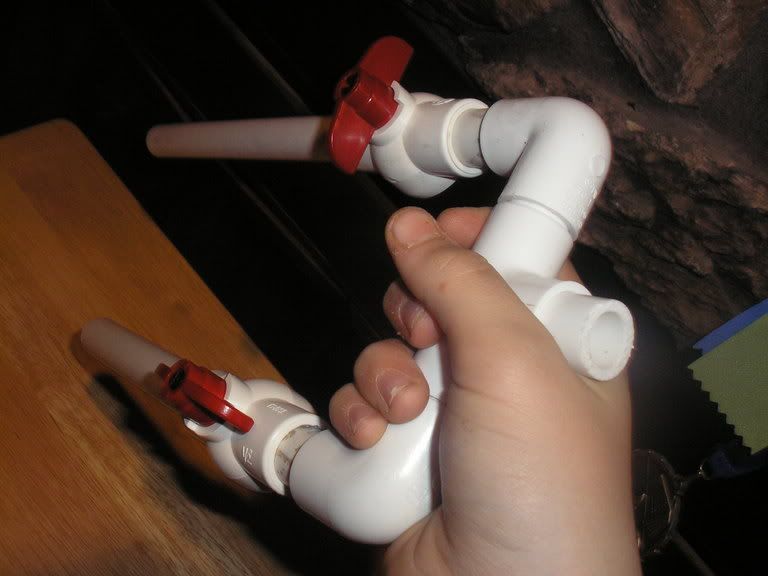 The same concept could be used with CPVC.
The design is simple enough that no write-up is neccisary.
Edited by Renegade, 29 December 2005 - 11:20 PM.