After taking some time and looking at The Noid's
Bolt Action Clip
, I began to try and improve my
Pump Action Clip
. After a while, I came up with a gravity fed, 5-round clip, that instead of being pump it used an actual bolt. It utilized an 8" section of 300 psi PVC, and my standard breech, but the barrel had a peice of 3/8" PEX pipe with a bolt on it glued to it, with a corresponding track cut into the 300 psi PVC:
It worked very well: I don't know why, since it is the same method of chambering a dart as my pump action clip, but the ranges were around 130' the two darts I tested, with 6 pumps each. My theory: New Internals.
Anyway, after that I began expirementing with a spring-fed four round clip, and was surprisingly successful: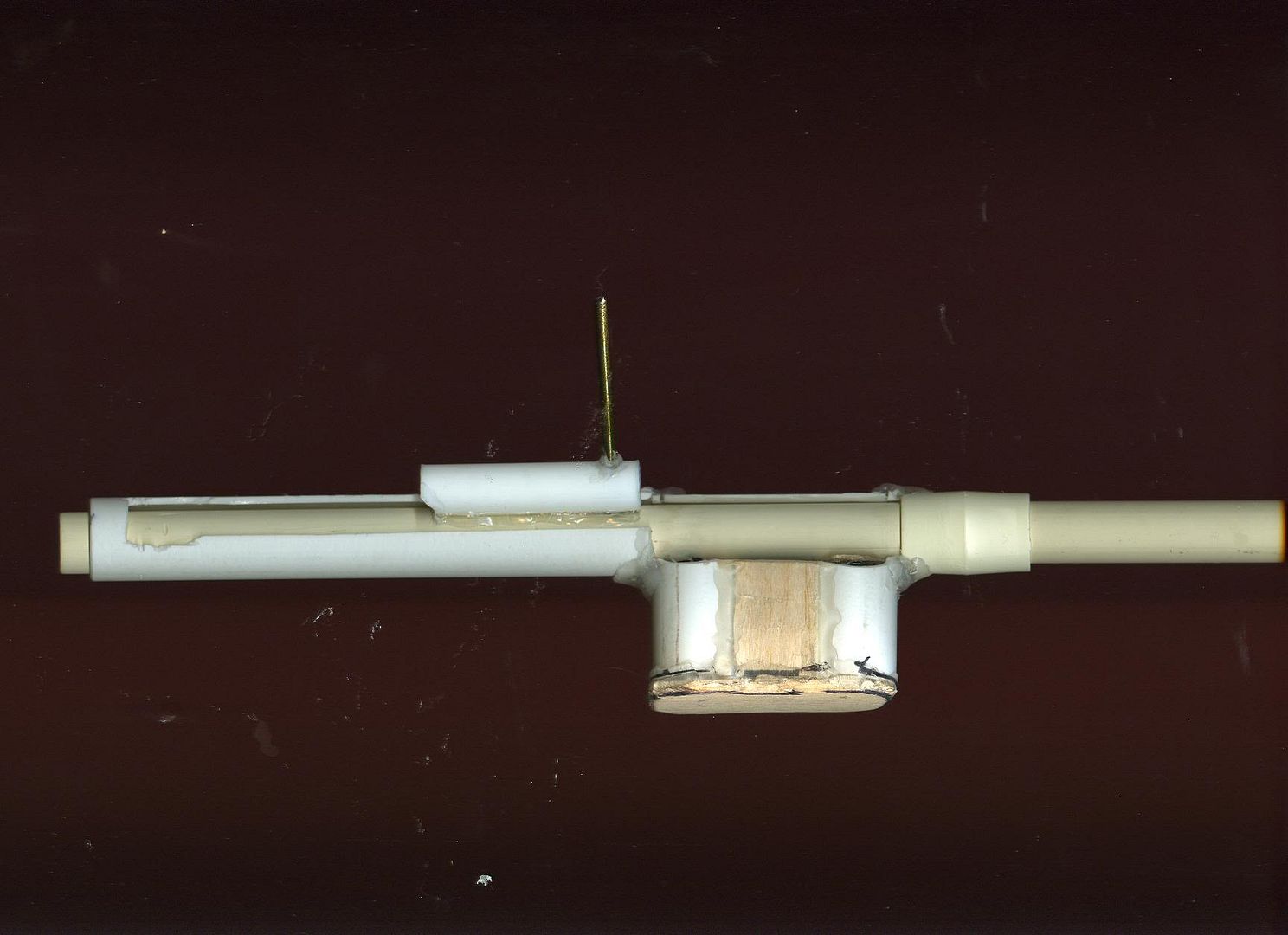 Action closed, no darts in the clip.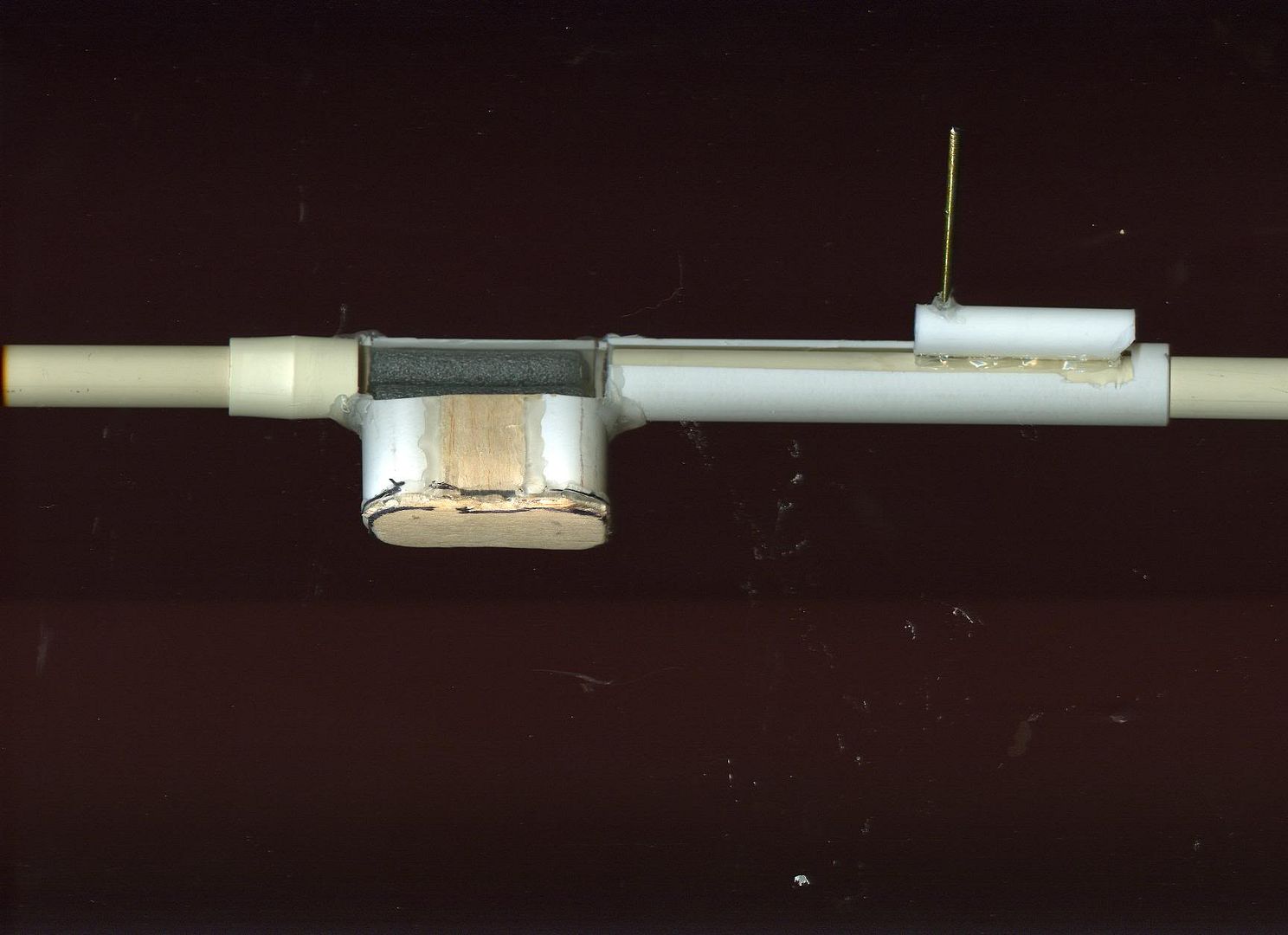 Action open, two darts in the clip.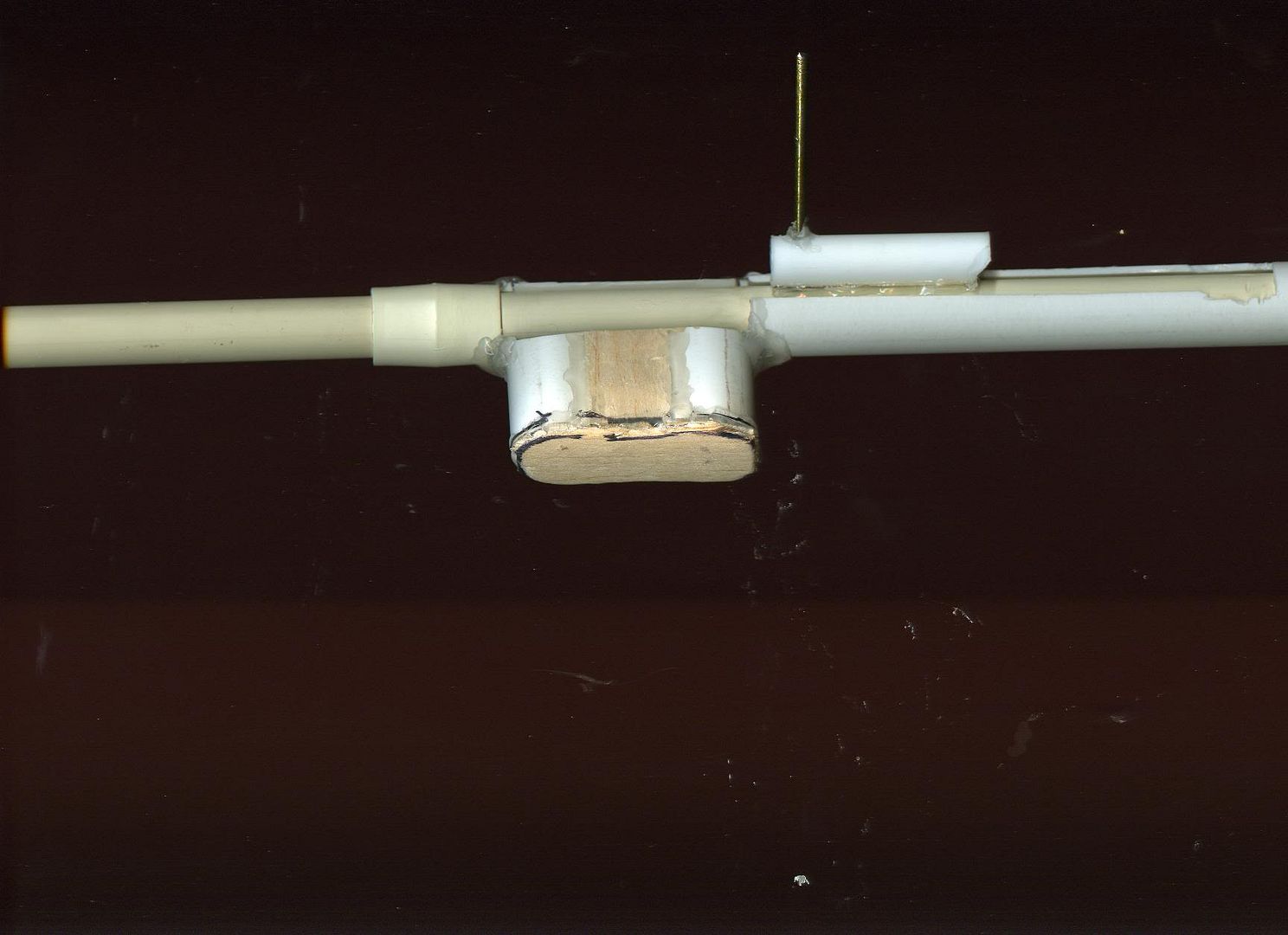 Action closed, one dart in the chamber, one in the clip.
THe clip can hold 4 darts (3 in the clip with one in the chamber). To load the clip, simply open the breech, and push 1-4 darts into the clip. The PVC on top holds them in, and pulling the bolt back chambers one. Fire. Pull the bolt forward, then back, chambering another dart. ...fire...
The only downside I found with this was that since the clip was on the bottom, it interfered with the pump on most guns. So, the pump either has to be relocated, be on the top naturally, not interfere with the clip, or you could simply put the clip sideways.
***A Sinfil Production***
If you have any questions/comments, feel free to post them.
-SInnER-