I suppose it's time I show you guys some of my crap...
Blast Bazooka + Singled 3k
The barrel for the Blast Bazooka is 6" of 17/32 brass and 2" of 1/2 brass, all nestled in 1/2 PVC.
As you might have guessed, the 4B has a 1/2 PVC coupler epoxyed to the air tank.
The 3k has a 5 1/2" long barrel made of 17/32 brass.
The pump is plugged on both blasters.
Ranges for the 4B are 90s, 3k is 60ish. (Angled on grass)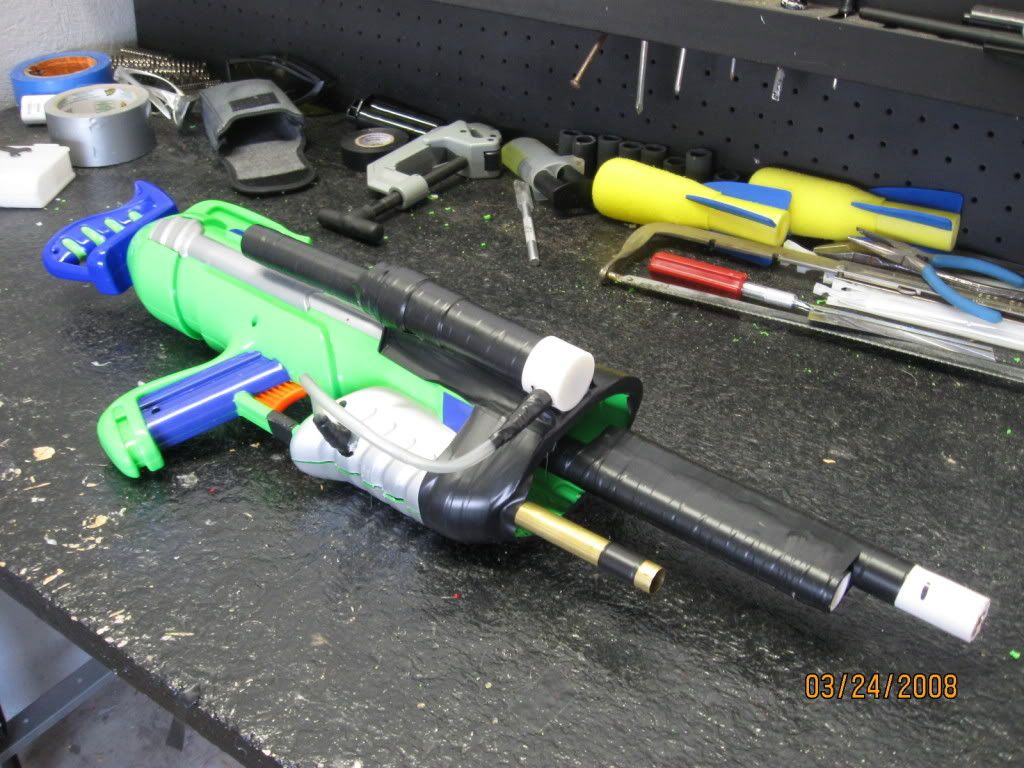 Double-Barrel LBB
Both barrels are made of 7" long 17/32 brass, hot glued to a 5" section of 1 1/4' PVC, which is epoxyed to the air tank of the LBB.
Both barrels fire at once, I usually shotgun-load it for a wide spread, last resort weapon. (Anti-rush)
Ranges... 60 feet for 2 darts, high-30s for 4 darts. (Angled on grass)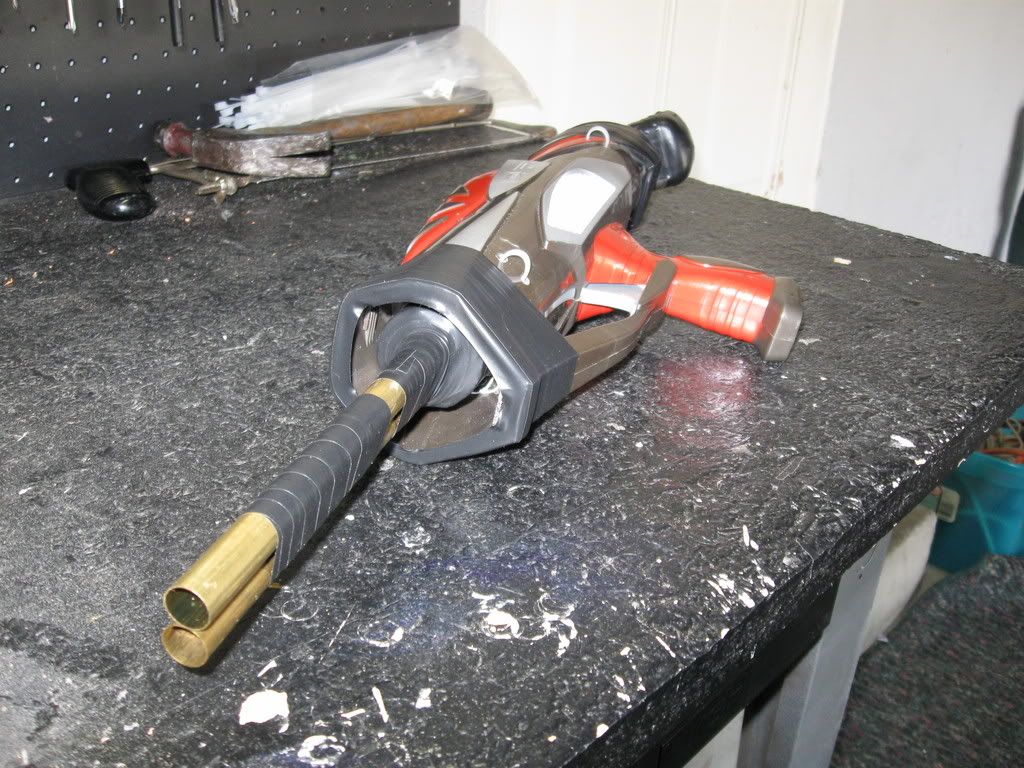 Music-Playing Nitefinder
It plays "Sweet Home Alabama", Effeminate!
Pretty much the same thing as this:
http://nerfhaven.com...LBB plays music
As for mods, the barrel is 4" of 17/32 brass, with an amazing (OMGexplosion) spring I found at Ace. it's rad, except for the fact that the plunger will probably brake in the next few months...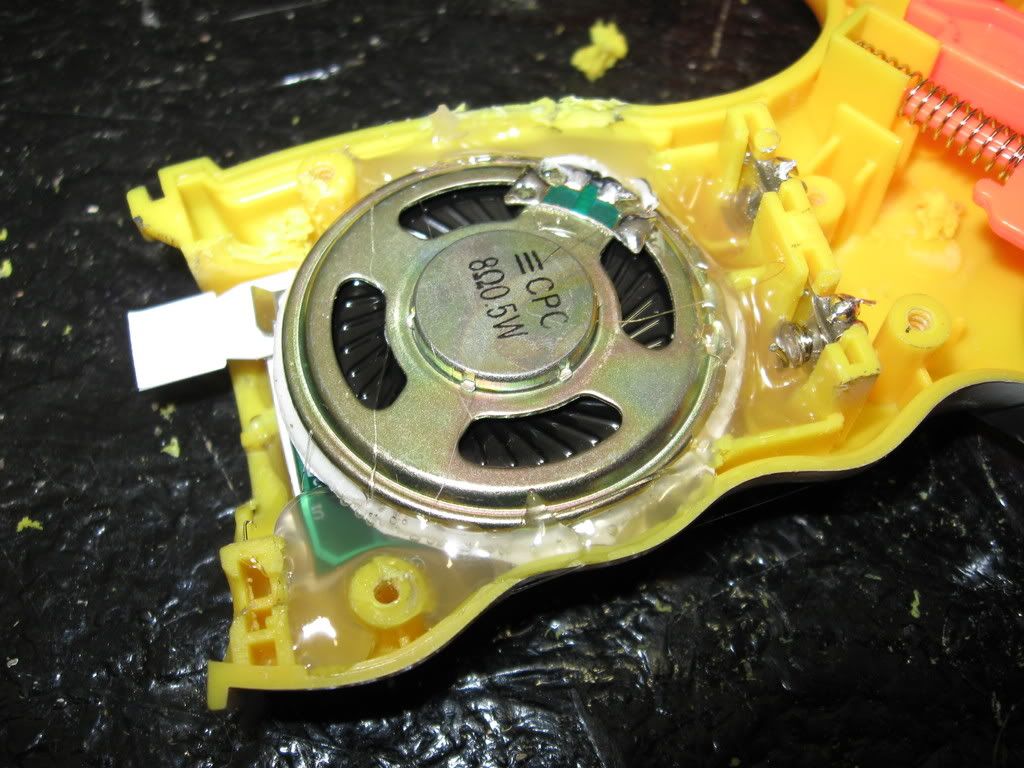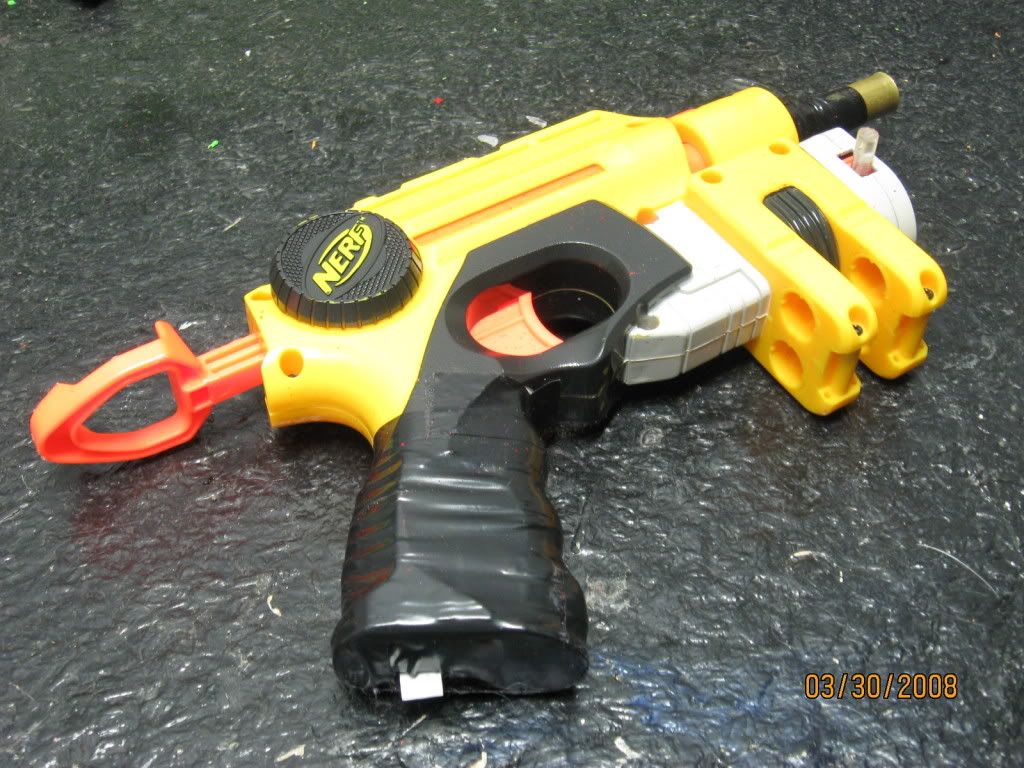 Pool-Noodle Sword
I know, it's not a Nerf gun, but I like it... so I'm showing it to you.
It's about 4 feet long including the handle, and the piping inside is 1/2 PVC.
I epoxyed/hot-glued/E-taped a belt clip I stole off of an old walkie-talkie so I can wear the sword on my belt when I'm not using it. (Like a Jedi!)
It'll fall off when I'm running, but I only plan to run
at
the enemy, in which case the sword will be in my hand and my primary strapped onto my back.