Step 1 Unscrew the casing. For a picture of where the screws are, go to
Ompa's Hornet Mod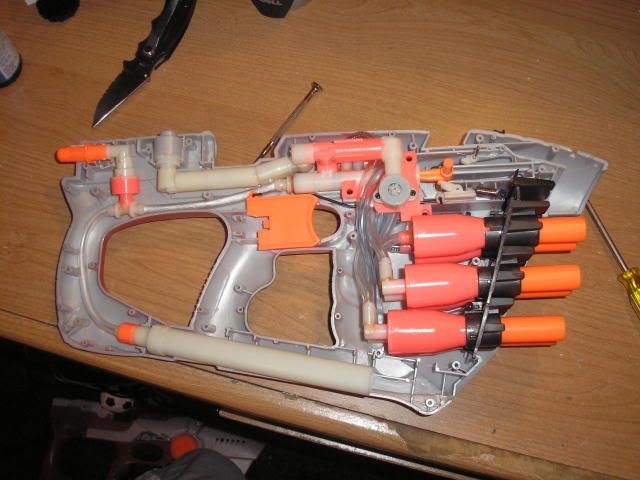 Step 2 Cut 2 sections inside the handle, as shown.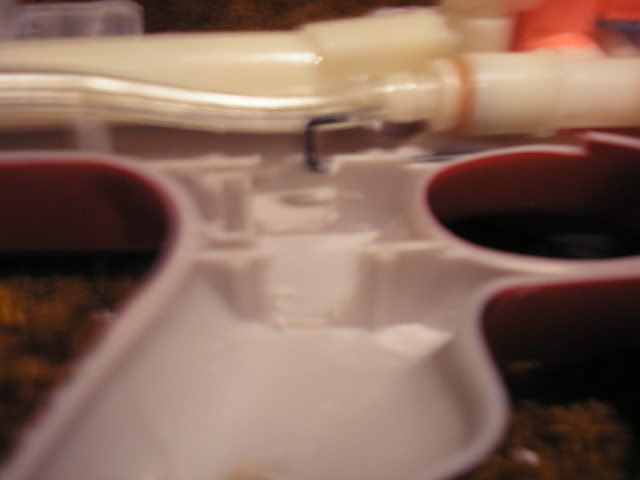 Step 3 Cut the case on both sides, as shown.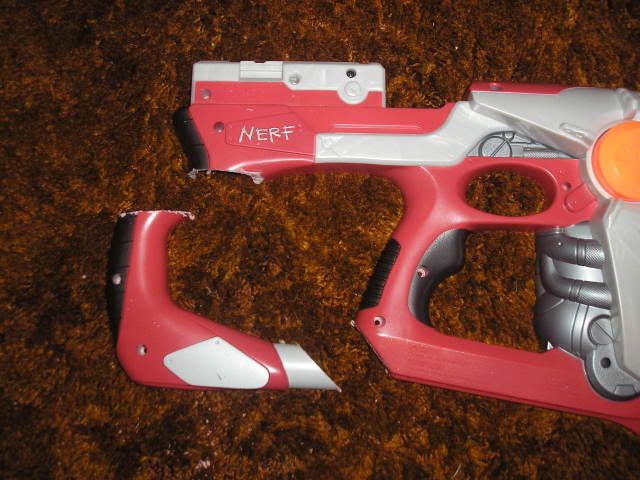 Step4 Cut down on the handle ridges, like shown.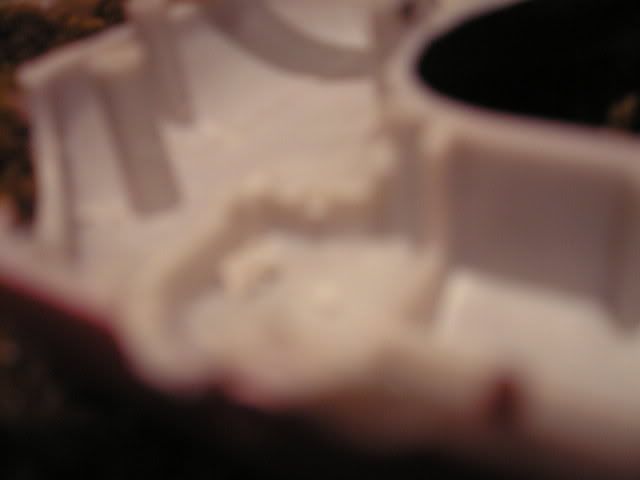 Step5 Cut the bottom of the gun, with a little notch like shown.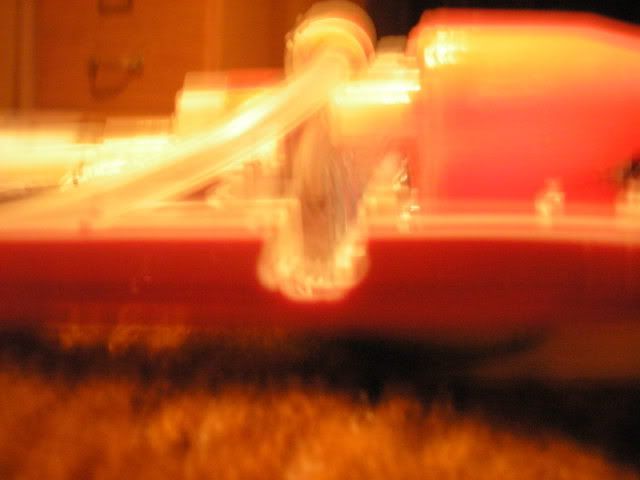 Step6 Cut more off the case.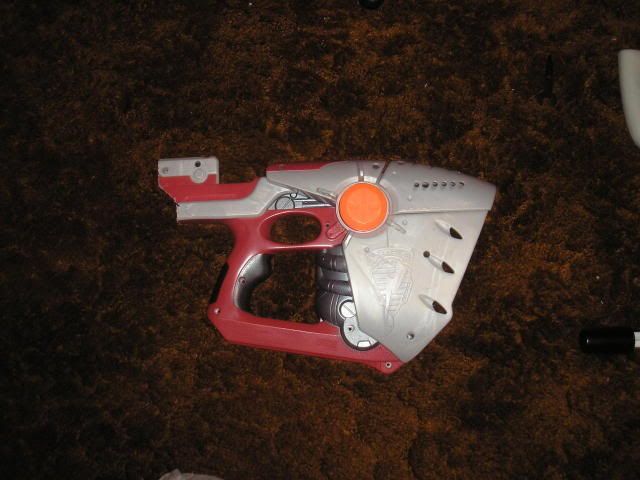 Step7 Place the internal's as shown.
Step8 Put it back together and it should look like this:
Step9 Glue the pump onto either side, depending on if you're right or left handed, and it should look like this. I inserted an at2k pump since it doesn't stick out as far as the Hornet pump. And there you have it, the finished product.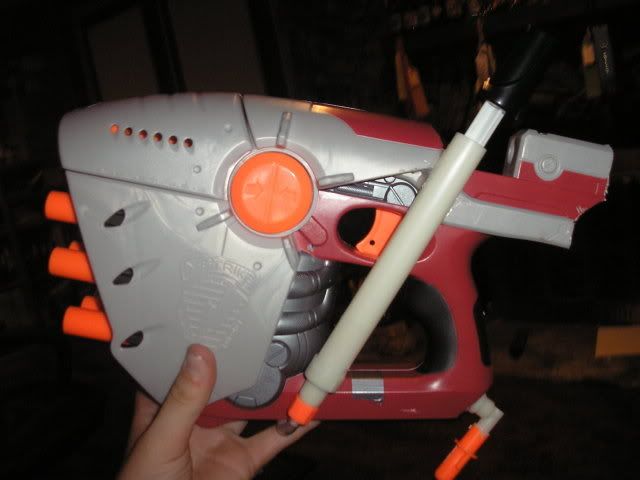 For details on a barrel mod to increase range, go to
Ompa's Hornet Mod