This is my idea for a Shell modification on the Double Shot. The main idea is to mod the gun for better range while keeping the shell ejection working. So I'll sum it up if you can't read the drawing. I'm going to chop off the tip of the Shell. Then insert 1/2 CPVC down the rest of that shell. Hot glue everything in and Hopefully you get better range. Please feel free to post comments or why you think it won't work. If you have any ideas how to make this one better PM me.
P.S. Sorry for the small picture. I just suck that bad.
http://i5.photobucke...89/cbb74c7f.bmp
EDIT: I did it. It still has the awesome ejection. Ah. So cool. Not. This gave it around three times the power and hopefully better range. I tested it with a stefan and I couldn't find the dart.(Because it's pitch black outside.) It has an excelant seal. I ripped out the stupid peg , and jammed the cpvc down the barrel.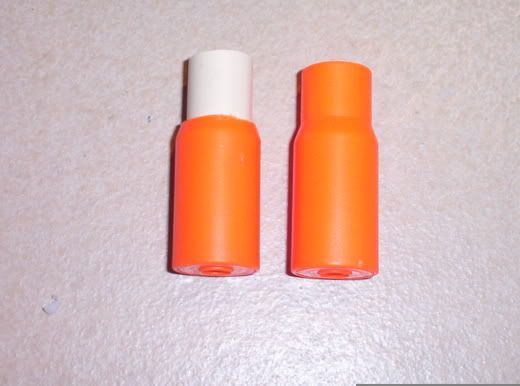 Edited by Sqiggs89, 19 July 2005 - 09:13 PM.