Hey guys,
Nothing ground-breakily original here, except I don't know if anyone's brassed a SSPB with this particular
integration
in mind, but that's beside the point. Just wanted to show off the finished product. Several people have done this particular
integration
with the extraneous space present after having removed the lighting internals from the NF. Made for a pretty sweet mod!
If nothing else, I am pleased with how clean this mod turned out. I was dreading on how to stabilize the brass when I realized that the best method would be to use what Nerf already designed for us, that front 'fin' with the two screw holes.
The internals, nothing fancy here - except for those who are curious on how to mount the SSPB inside, this is the best method I found.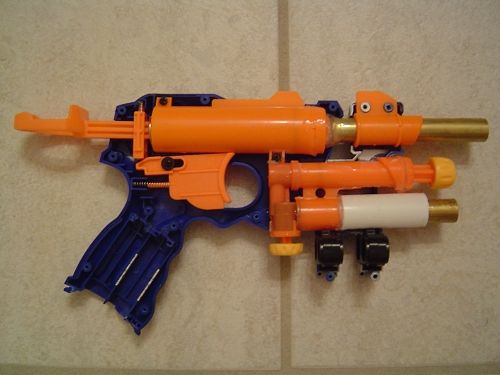 The finished product.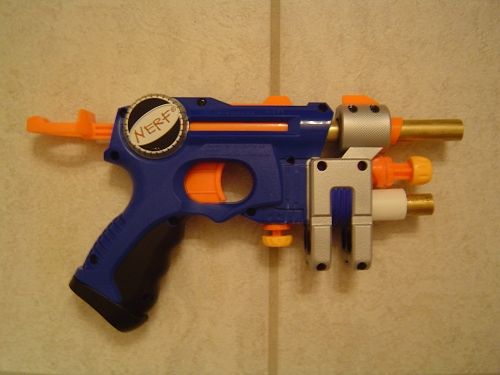 Close up of the trimming I had to do to squeeze the SSPB in. Think I definitely got carried away here, but it fits snug nonetheless.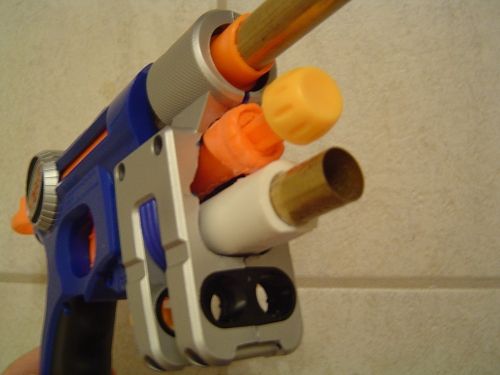 Have not gotten around to measuring distances. Will post those later.
Comments, questions, criticisms...all welcome.
-Groove out.