PLEASE READ: I have considered all of the criticism I will receive for this mod. The sm1500 is known for its rof, I am aware. Some of you may have seen my single barreled sm1500 in the mods section earlier. This is the same gun, but it needed constant repairs so I decided to re-mod it. And I have 7 sm1500s, two quad, one singled, four unmodified.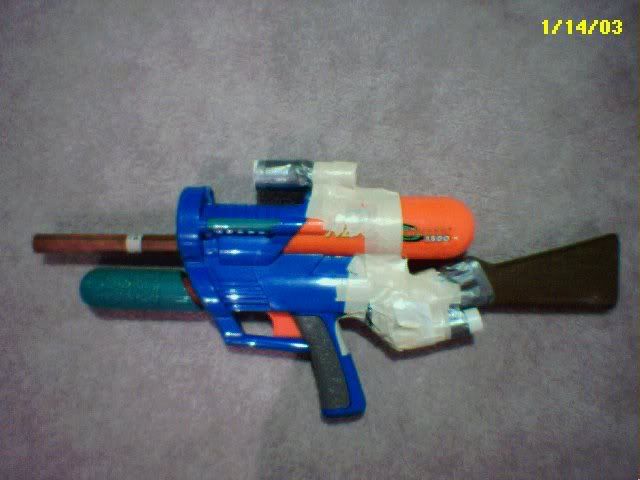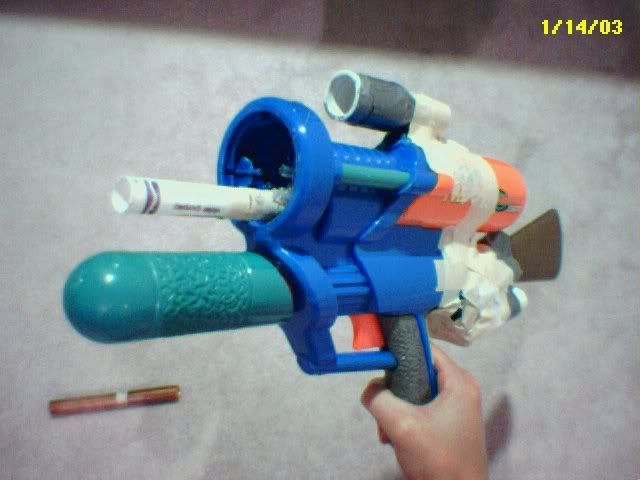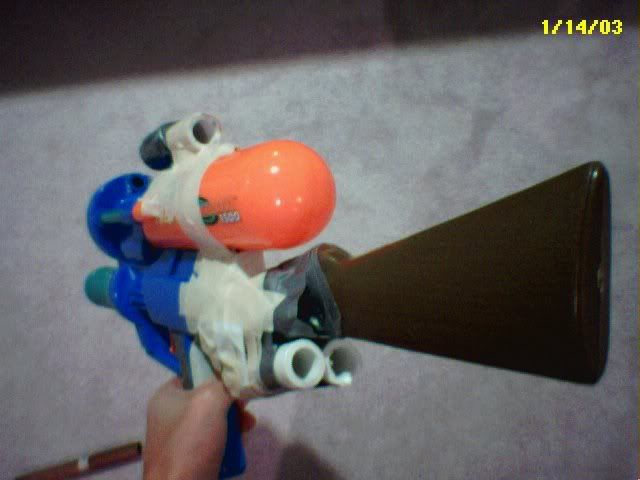 Now, who said guns have to be pretty? This is covered in masking tape as you can see. But it isn't all about appearance, it is performance. I can fairly easily hit a 3" by 6" target from 40 feet away...using a scope. Yes, I know scopes do nothing, but this one helps somewhat for indoor wars. I also added a stock with ammo holders from an earlier destroyed dart gun.
It can be loaded into the crayola or Copper Repair Pipe (see earlier thread). The CRP is a copper barrel that fits mega stefans and stock micros, can be found at menards.
Performance - Stock Micro: approx. 92' good accuracy
Mega Stefan: approx. 85' very good accuracy (for better
ranges a longer barrel is needed)
Micro Stefan: No range test, deadly accurate within 50'
(indoor wars)