The mod found here at nerfhaven is pretty good, but its rather diffucult to keep the barrel steady. If you have the materials, this should be very easy.
I started out by cutting out the unneeded part of the casing, which allows for easier loading.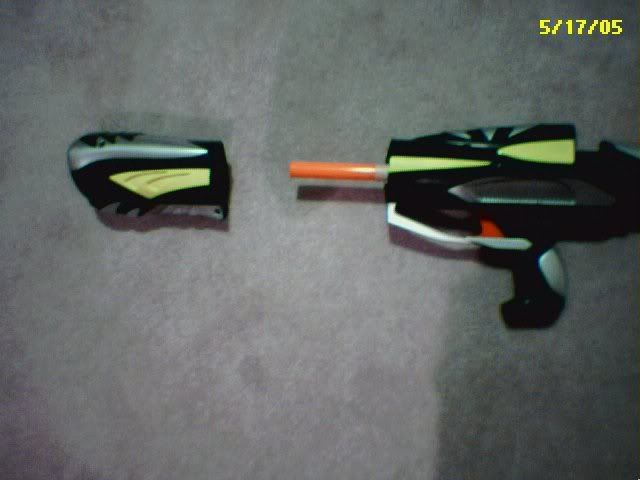 Now grab about 5-6" of schd. 40 pvc (1/2")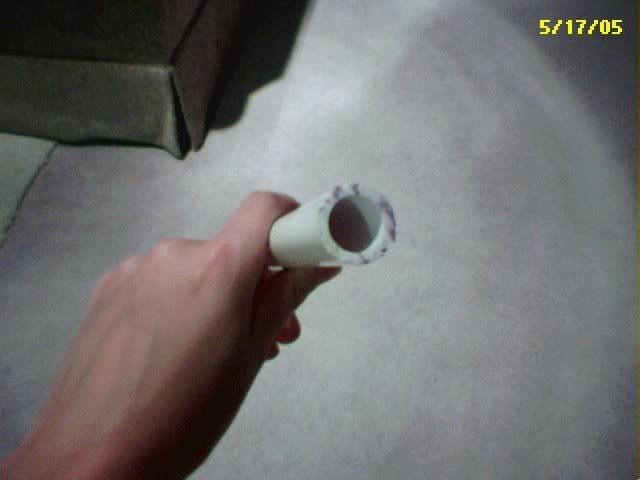 And about 4" of class 200 1/2" pvc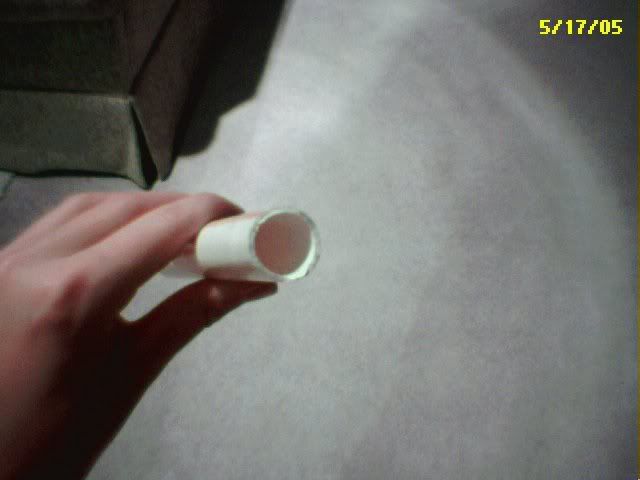 Connect them with a 1/2" pvc coupler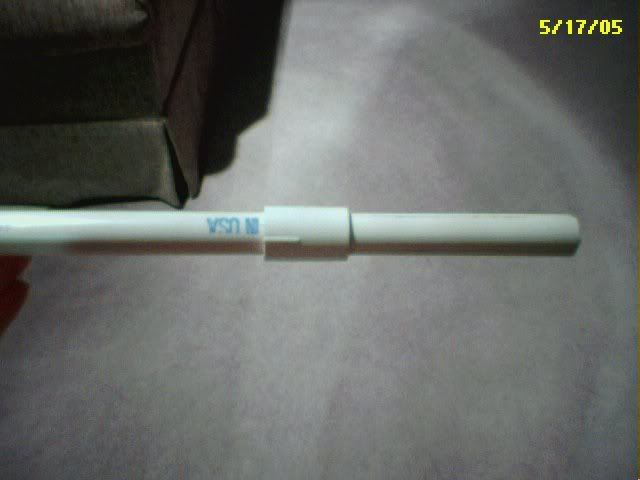 Now add some masking tape to the bottom of the barrel to keep the removable barrel tight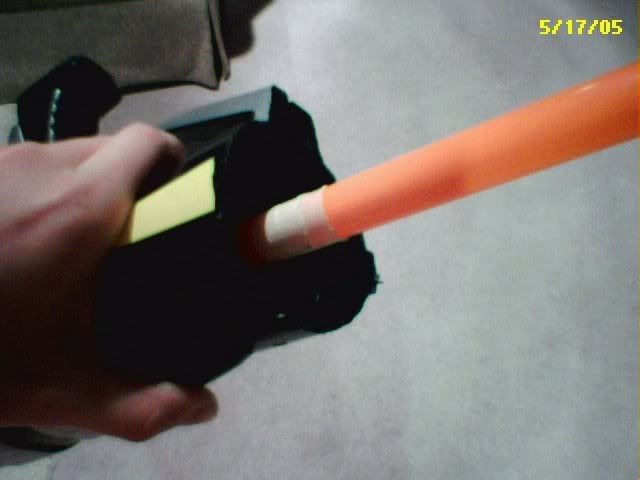 Load your micro stock or stefan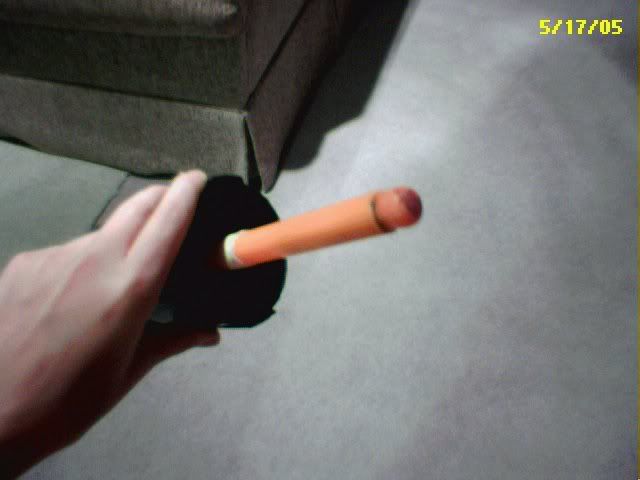 Slap on your barrel, the Class 200 1/2" pvc will slip over the stock barrel. The dart will travel directly into the schd. 40 from the stock barrel if you did this correctly. You can remove this barrel to shoot the x-stream rockets.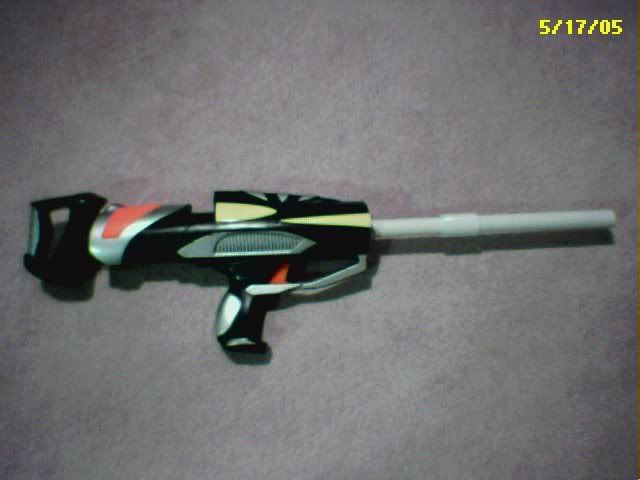 The range average is about 95' but it can break 100'. This was impressive, but thats not the reason why I love this gun. It's the accuracy. The extended barrel provides quite the pin-point shot and this thing is my new primary.
Edited by Arcanum, 20 May 2005 - 09:51 PM.