I just found out a place to buy Lanard products - all of the X-Stream Air guns, AND AMMUNITION! That's right, ammunition - everything from balls to discs to Max Shot bombs and Blast Bazooka Missiles!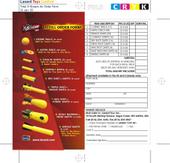 ]
Order Form
(Has guns and other stuff, no ammo)
I've never seen a Big Salvo or Blast Bazooka in those colors.
Also, they now seem to have a SSPB knock-off and a Gyro Strike knock-off. Interesting.