Alright well, this was my first time painting a nerf gun successfully with model paint, so cut me some slack. I put a regular sm1500 below it in this pic just for comparison...
For some reason the barrels look angled in this pic, the gun fires normal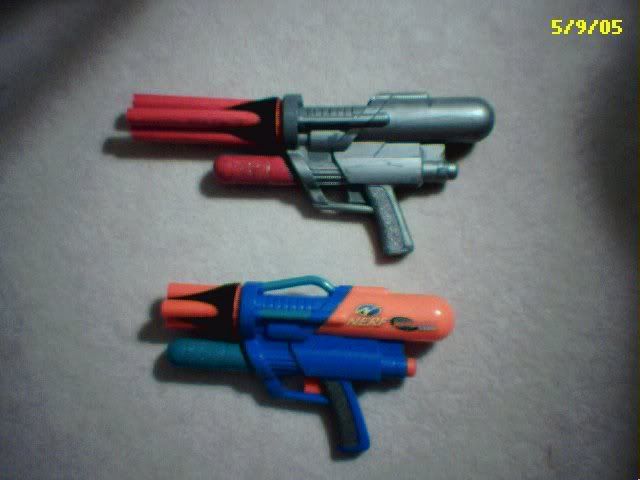 Here is the glossy side...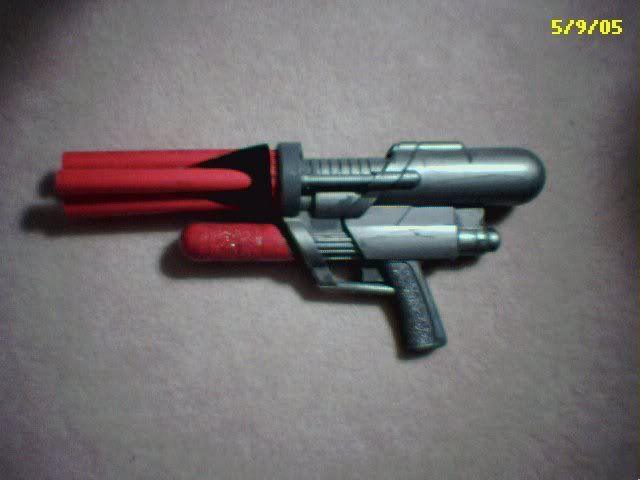 Here is the dull side (splitfire style)...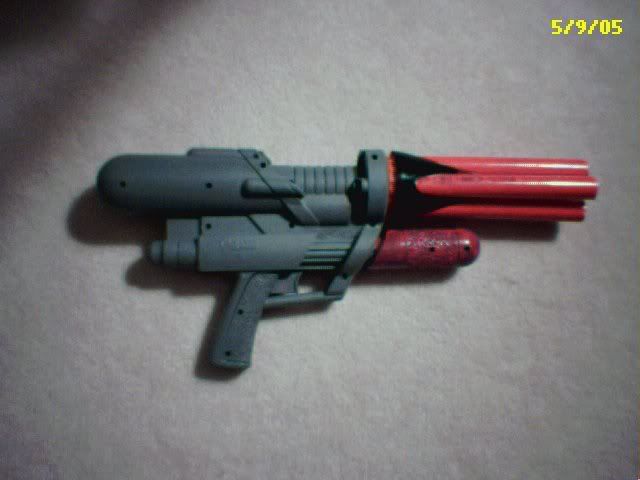 This is just a cool dollar store pistol I found on Maui, Hawaii. I sawed out the air restrictors and believe it or not, it gets forty feet with yellow stock micros! I was blown away. Anyway here are some pics...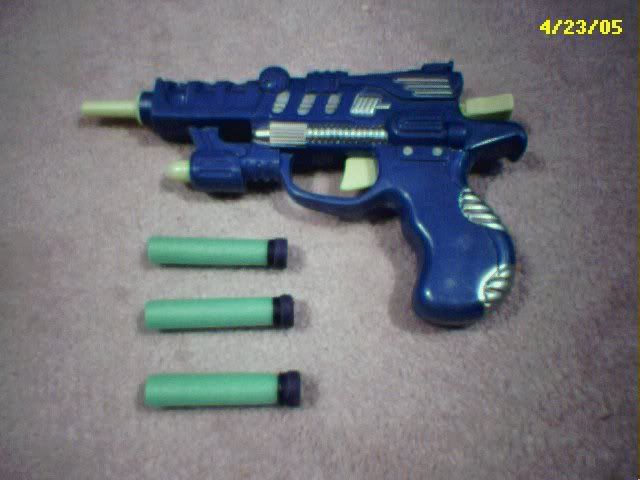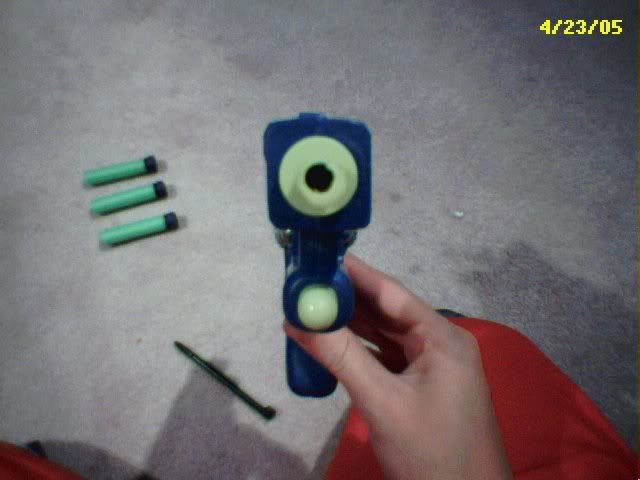 Worthy of a NF integration?
Edited by Arcanum, 09 May 2005 - 10:12 PM.