Here's my double barreled secret shot, I liked the look of two barrels better than 3, plus I botched up my last triple barrel mod, I didn't want to mess with it.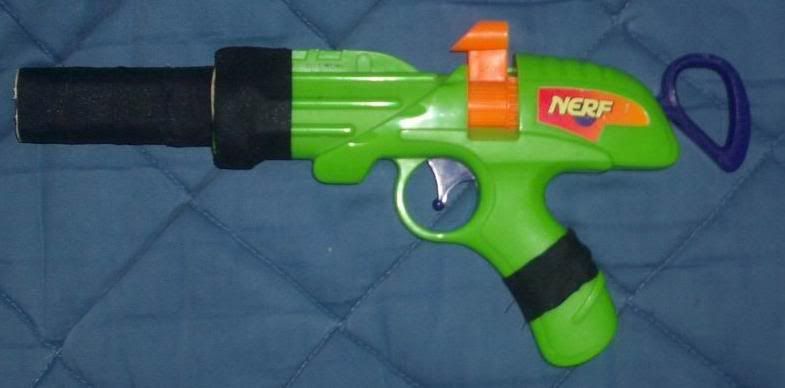 A front view: the 2 barrels with darts in them.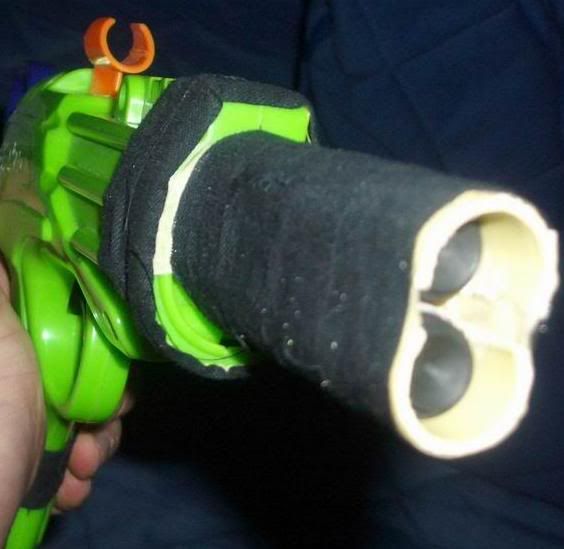 Edited by mayhem, 24 April 2005 - 02:32 PM.