Okay, I've changed quite a bit.
-Changed the grip to look more like an MP5.
-Found a way to put a stock on it.
-Had to change the cocking mechanism for the stock, added a "scope".
Basically I changed everything.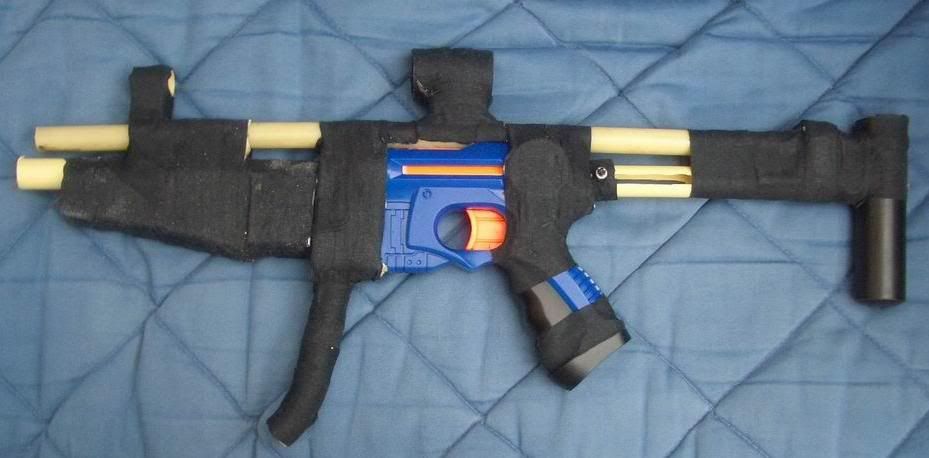 Like before: the grip comes off so I can reload. And the "scope" can click off. (I made the gripmovement smoother)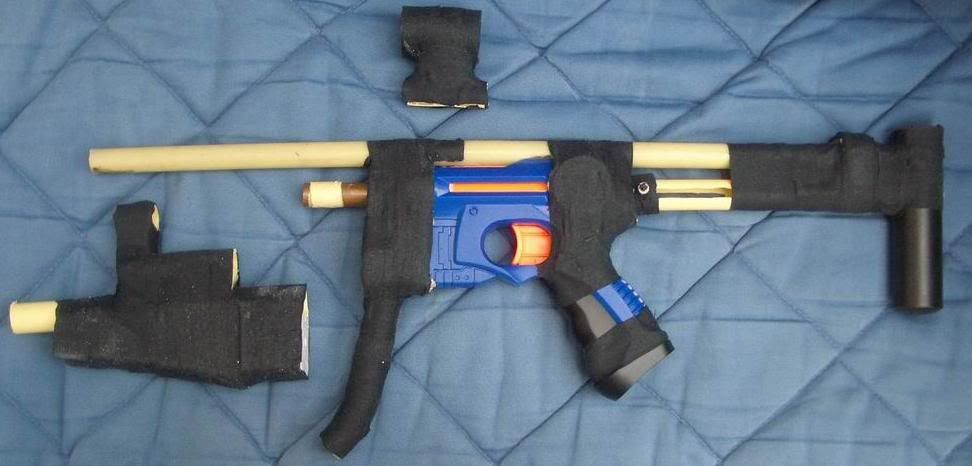 Here's my Nite Finder team: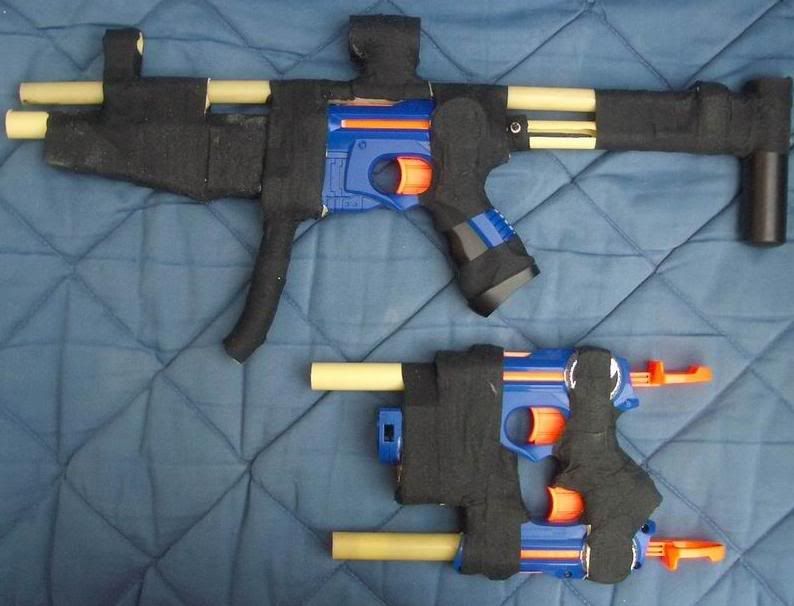 A closer look at the new cocking mechanism. This thing was a right jerk. I had to take it apart 3 times to get it to work properly, once the catchspring jumped out and got lost, next the plunger was in sideways, and next the replacement spring was too big so it didn't shoot.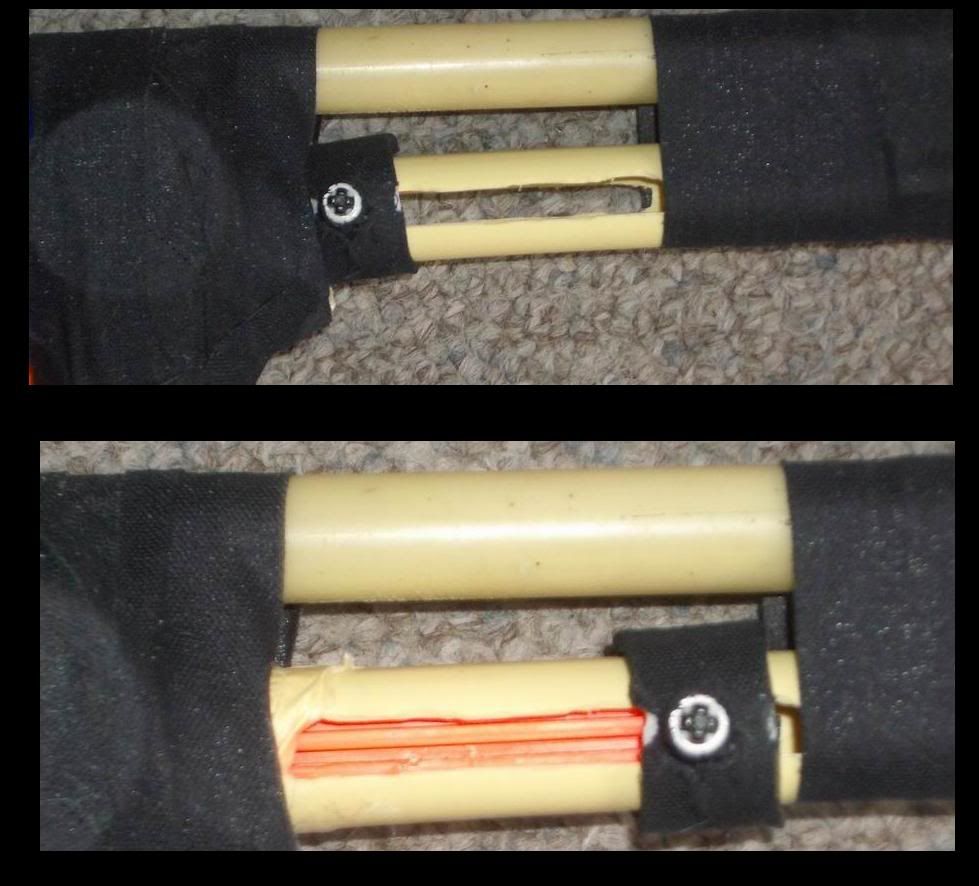 I've had a lot of fun doing this, everything is very sturdy, the scope is just for looks, it's not even a scope, the cockermechanism gave me a headache... but yeah, it feels really cool.
By the way: the PVC on top doesn't look that crooked in real life. It looks kind of weird in the pictures.