I had another extra NIte Finder, I like MP5's, so I made the MP5 Nite Finder: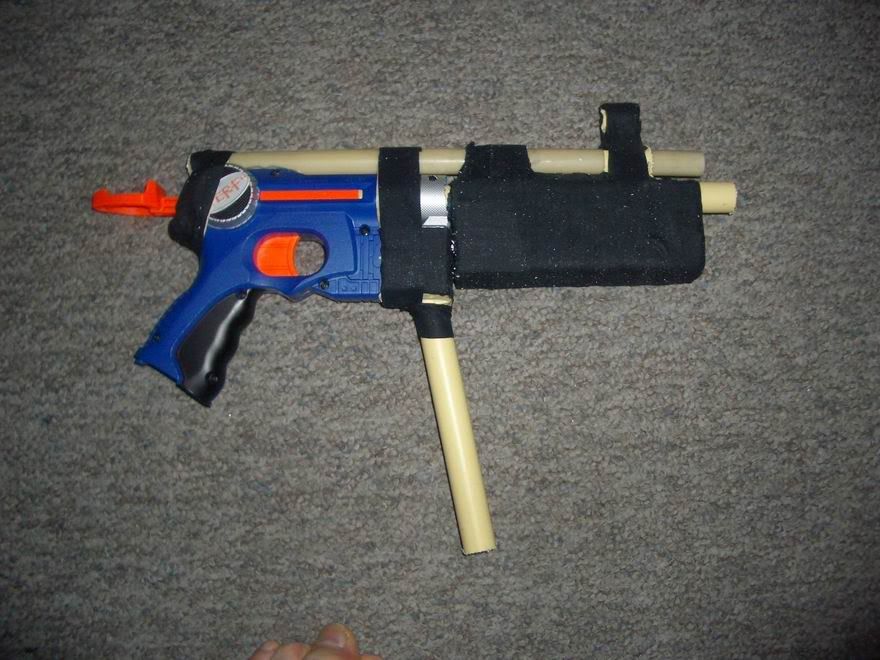 The whole grip part comes off so I can load the dart: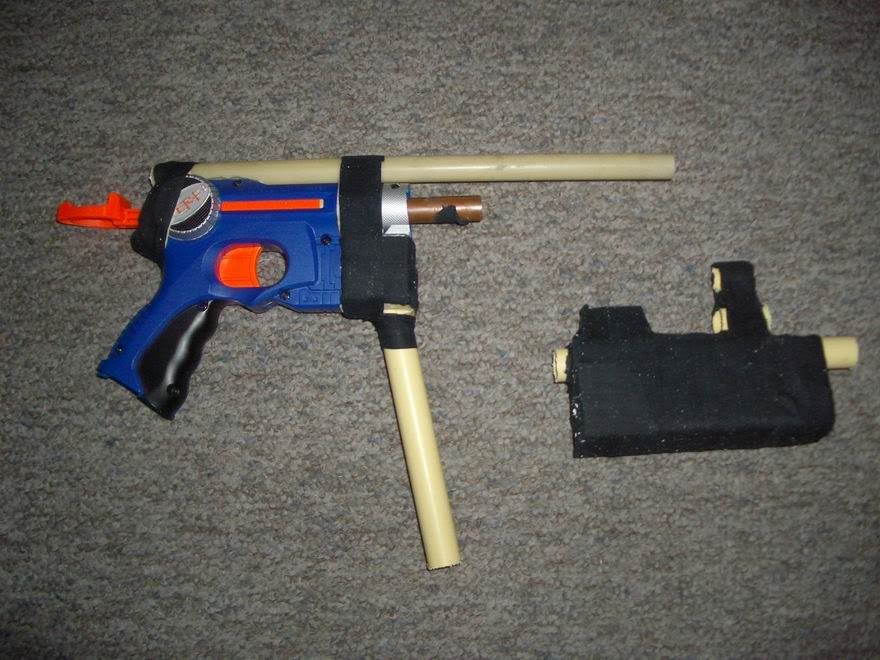 I've been thinking of a way to put a "but" on it, but it's going to be hard with the cocker there.
Anyways, just felt like doing another cosmetic mod, I've always liked the MP5 since I started playing counter-strike, so... yeah. What do you think ?
-O, and (edited after reading below post) all my NF's get ranges between 55 and 70 ft. I'm not sure yet if I'm going to paint it.
Edited by mayhem, 23 March 2005 - 01:58 PM.