This is my second homemade. It has a split airtank that can fire either the main barrel (petg nested in 1/2" pvc)or the secondary barrel that is 1/1/2" ABS. This has a perfect fit on nerf rockets. I have not range tested it yet but the output of air it has it great...ranges will be up soon.
The airtank is 7" of 1/1/2"abs with the 2 endcaps which makes the total airtank length around 8/1/2".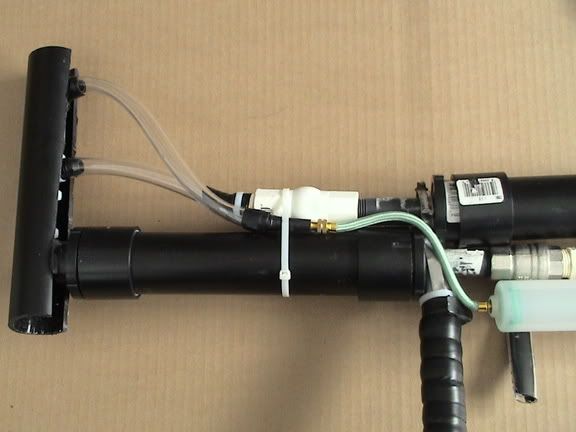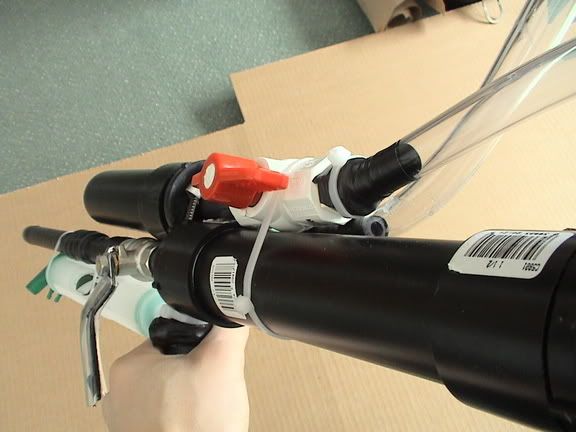 The rocket Barrel uses a 1/2" pvc valve (this pic. also shows how i connected the split in the vinyl tube)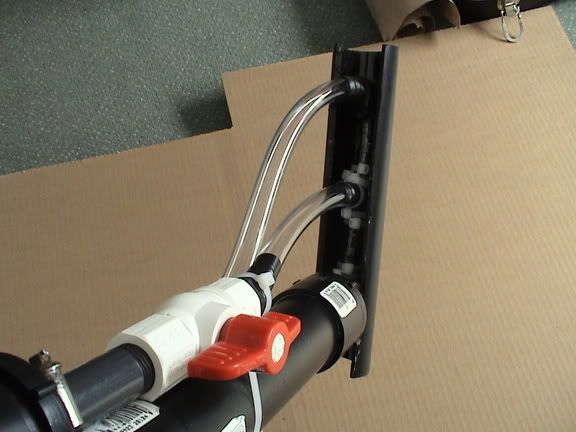 The main barrel uses a 1/2" matal ball valve(all the connections to the valves and to the airtank is done in vinvy tube, sch 80, or abs connections.)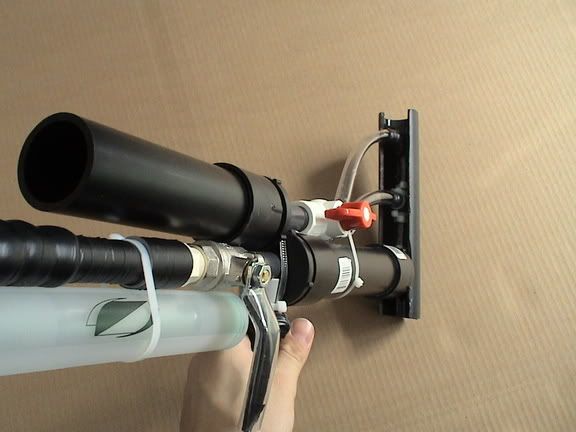 Edited by blink_182, 15 March 2005 - 10:39 AM.