This is my Bolt Action 5K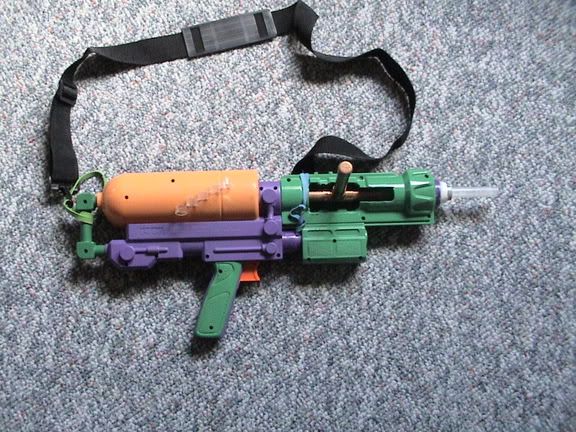 Has the same internal mod as Black Wrath but a different take on the bolt. The main barrel is petg and uses copper pipe for a seal.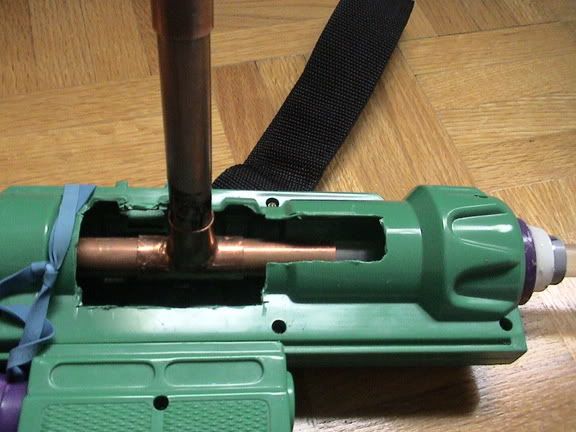 There is then a copper T that goes around the copper pipe and is connected to the handle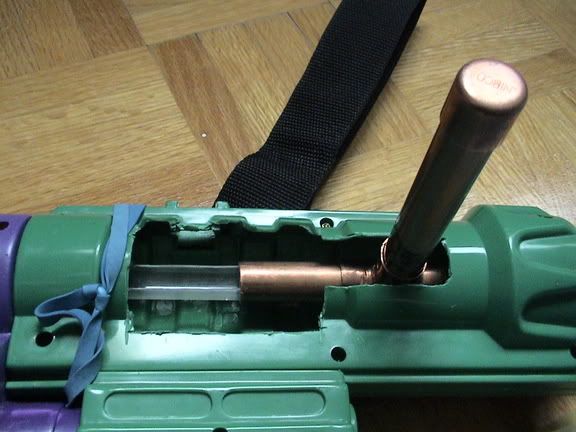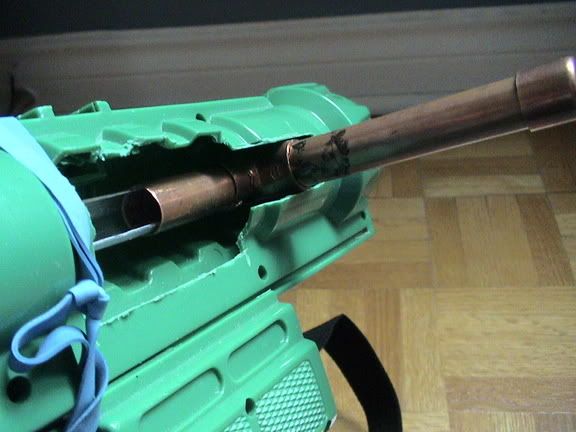 Everything else is done the same way as the mod describes...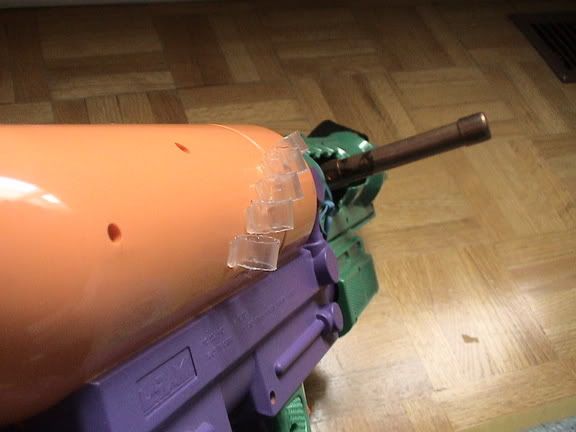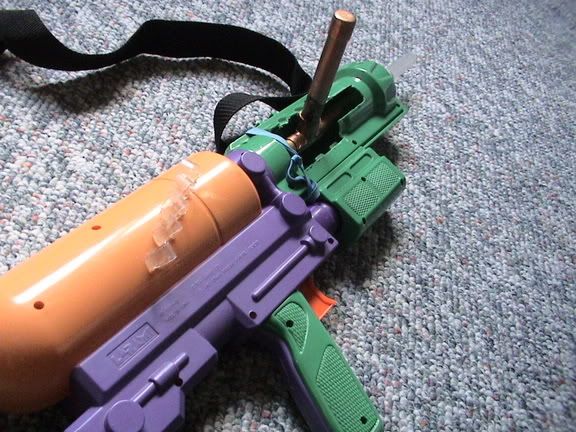 Almost Forgot Ranges: 115~125 depending on the dart.
Edited by blink_182, 13 March 2005 - 02:15 PM.