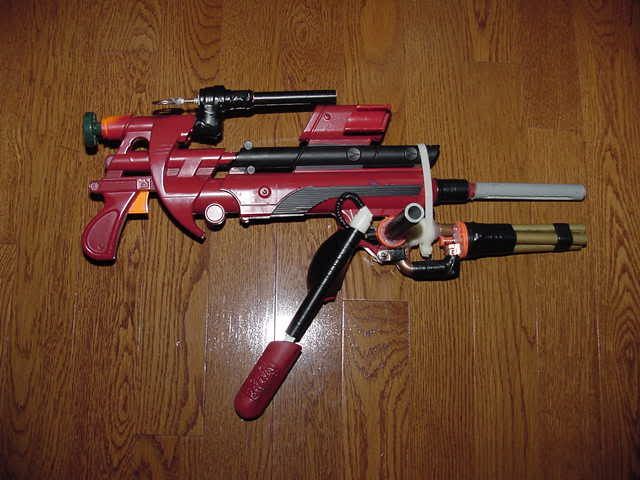 Well that is my BBB mod. It has a SM 750 located where the scope use to be. This has a piece of 9/16 brass that has a hole cut into it 2.5 inches long. It then has a piece of copper wrapped in e-tape to nest/airtight the brass barrel. (see below picture)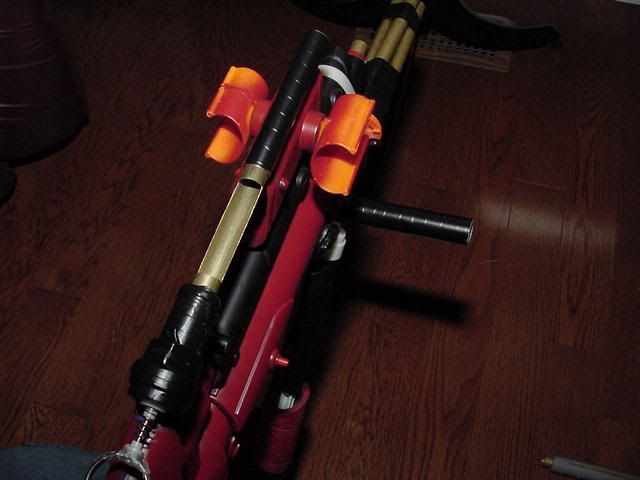 The BBB itself has a 2 inch piece of 17/30 brass that is located inside the original stock barrel (which has been cut down to 2 inches.) I then have a 7 inch piece of 9/16 brass that is nested and telescopes into the 17/30. This is covered in ˝ PVC that is ported for looks and protection.
As for the 2k…
There is a hole drilled into the front handle that has the valve pin through it, which is connected to a key ring. It is supported but an oversized zip tie and hot glue/epoxy. The barrel assembly is held by the valve as well as a "U" shaped piece of copper that is glued/bolted to the gun.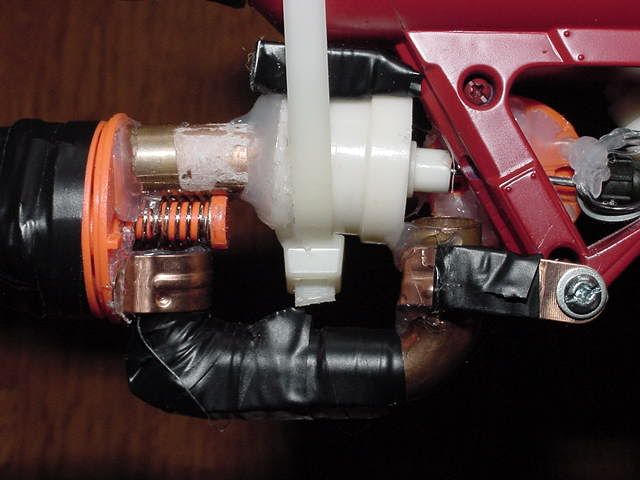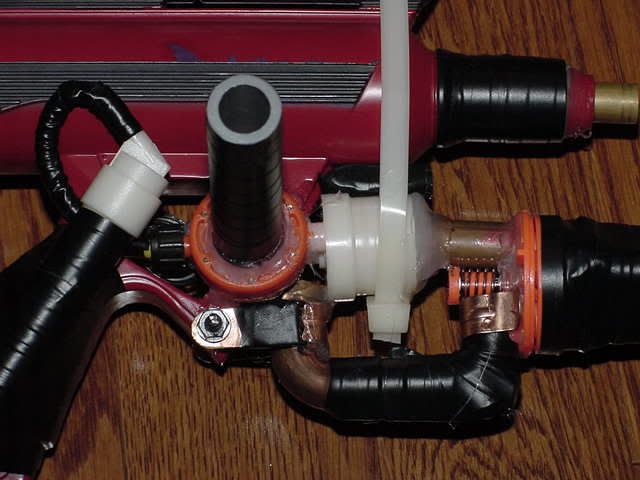 The ranges are all over 100 feet. Everything you would normally expect from these guns!
Tell me what you think guys
<Blink>