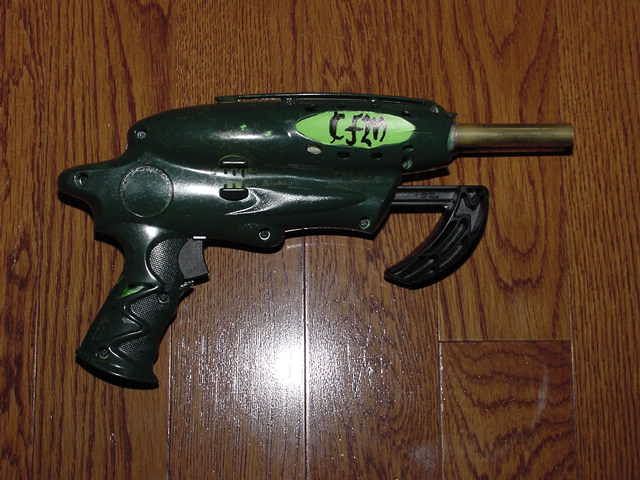 This is my splitfire mod. It is that same mod as the one on NH (air restrictors removed, two 6 inch pieces of 9/16 nested in ½ inch Cpvc.) But has a paint job done to it. It is painted in Hunter green and has the computer like marking done in permanent marker (see below picture.) I also have done my clan logo, CFM in black permanent marker.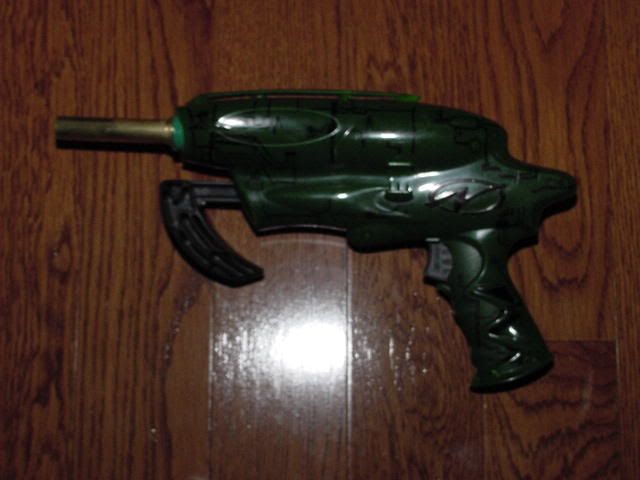 I also have this splitfire done with the same mod but a camouflage like paint job.
(Sorry for the blurry picture.)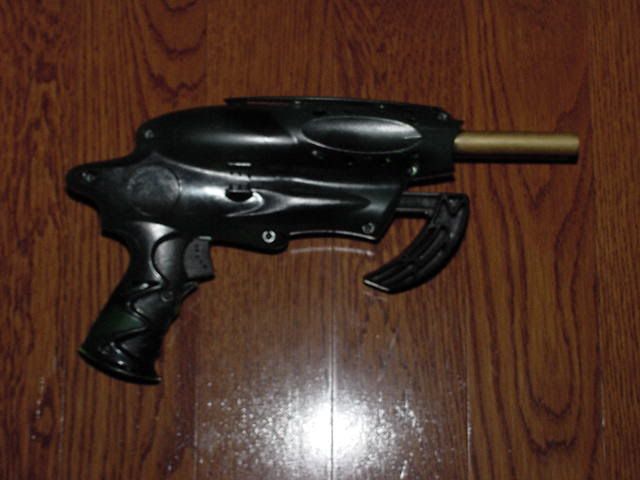 Tell me what you guys think?
<Blink>