I have been working on this quietly for a few weeks now. I wanted to wait until it had some tangible results. This is largely and experiment in reduced build cost, and this is looking to be the lowest material cost blaster I have ever made. Even cheaper than DCHAP or any SNAPs I've ever built.
STL Files: https://www.thingive...m/thing:3223214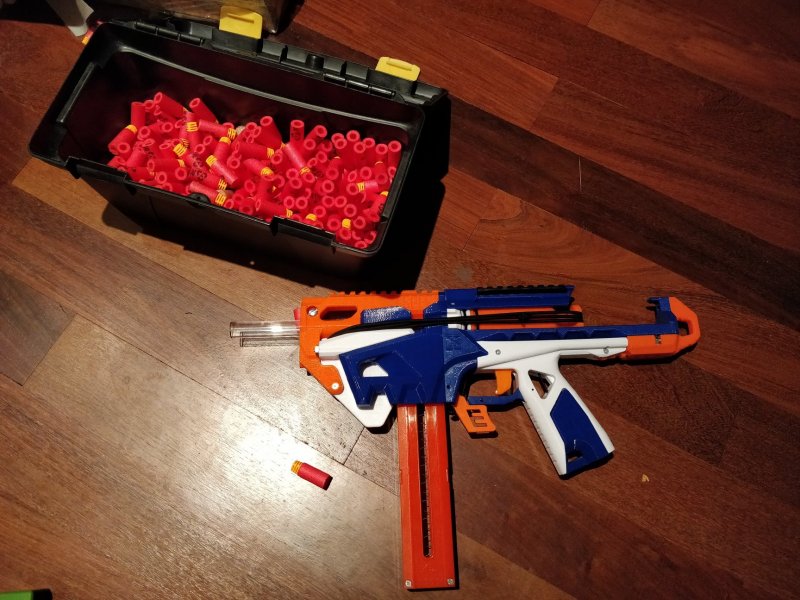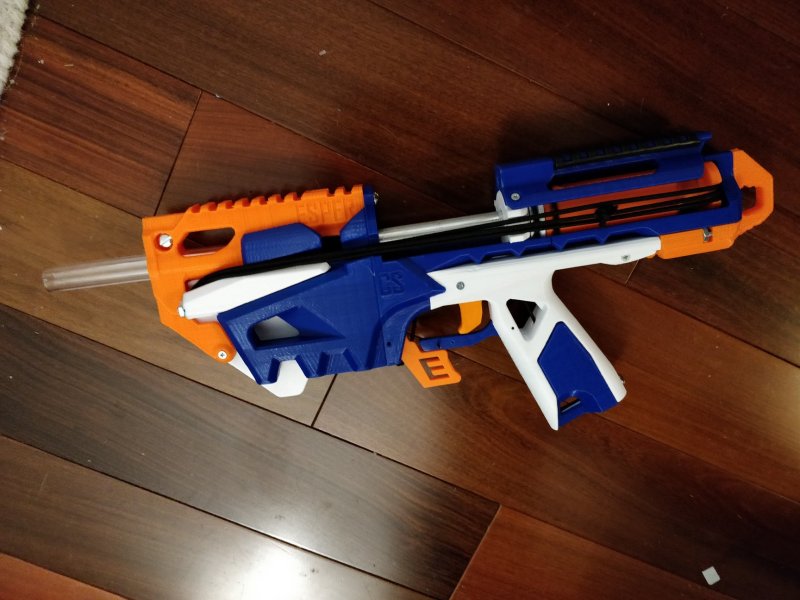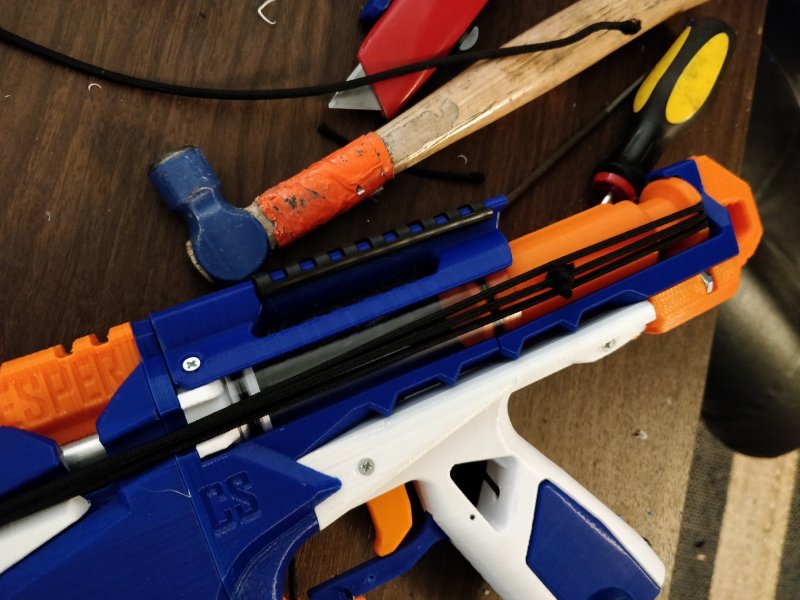 Edited by CaptainSlug, 18 November 2018 - 09:48 PM.