This is probably a little bit of overkill since it's usually only the flywheel switch that needs to be replaced. But I just did not like the tactical sensation of the stock switches so I wanted to see if I could use nothing but microswitches.
I'm using Mcmaster part# 7510T12 for the flywheel switch, and 7779K63 for the other two.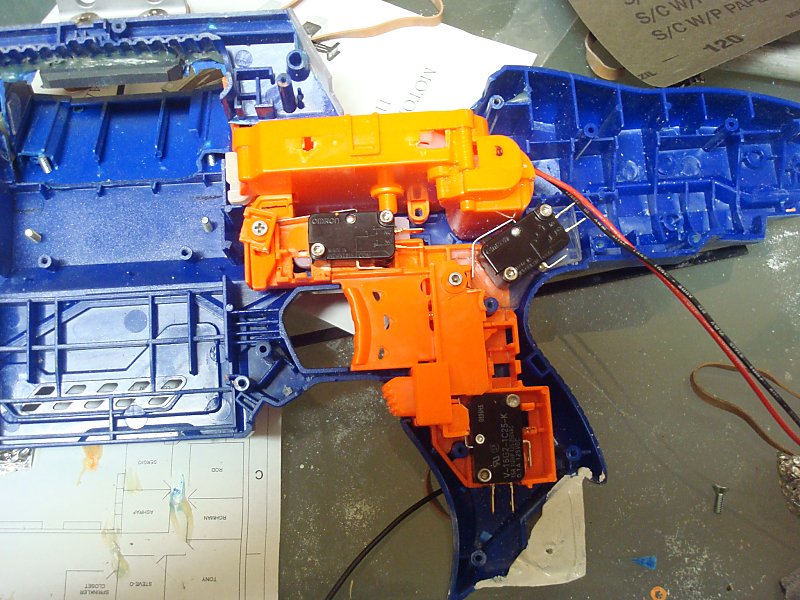 This took a fair amount of fiddling to get just right. And now that I have it finished I went ahead and modeled it so others can 3D print their own.
And if you want to do so, the following needs to be done to duplicate the result shown above.
The trigger switch lever needs to be bent around the end of the switch.
The flywheel switch lever needs to be clipped shorter or removed completely by drilling out the rivet.
The stock plastic piece for the park switch for the pusher needs to have the spring peg clipped off of it. You will still be able to use the spring if you want.
The holes for the switches will need to be drilled and tapped for UNC 4-40 screws, as will the standoffs for the two cover plates.
Use wire cutters to snip off the first rib of plastic below the pusher motor to make room for the trigger switch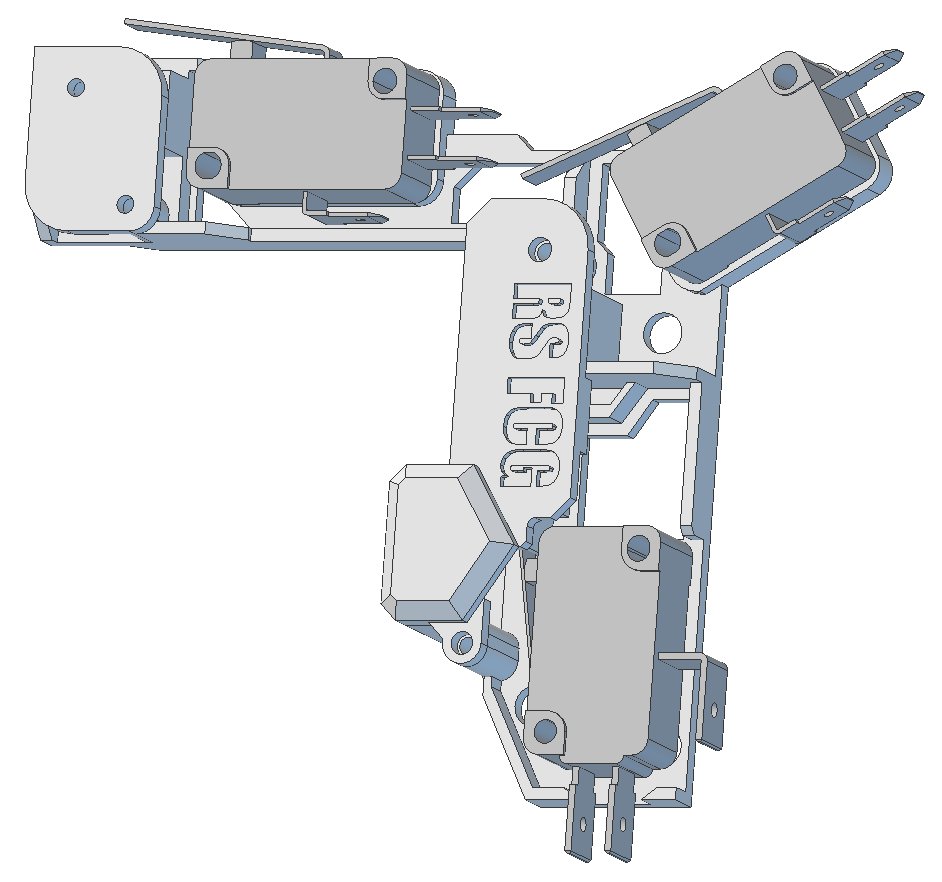 The screw holes that allow you to attach the plate inside the shell are countersunk, so you can use flat head 4-40 screws to install the plate. Then simply attach all the micro switches to the plate using 3/4" length 4-40 screws.
https://www.shapeway...oduct/KDWZQDA3N
STL File
http://captainslug.com/nerf/rs_fcg.zip
Solidworks Assembly
http://captainslug.c.../rs_fcg_sld.zip
I will be ordering one of these prints and putting it in my other Rapidstrike once it arrives.
Edited by CaptainSlug, 16 January 2017 - 12:13 PM.
Added submicro switch compatibility