This design was inspired by both Lucian's use of cross dowel nuts, and the Rainbow catch. Adding both of these things provided an opportunity to cut the part count of a Plusbow (even a Rev.3) in half. All simply because the grip is attached to the plunger tube using this type of hardware, allowing it to simply be a sandwich of 3 polycarbonate pieces.
Write-Up:
http://captainslug.com/durendal.html
Templates:
http://captainslug.c...l_templates.doc
(Includes plunger tube templates for 3 different blaster size options) 
Pistol only templates (no stock attachment points):
http://captainslug.c...late_pistol.doc
Partlist:
http://captainslug.c...al_partlist.xls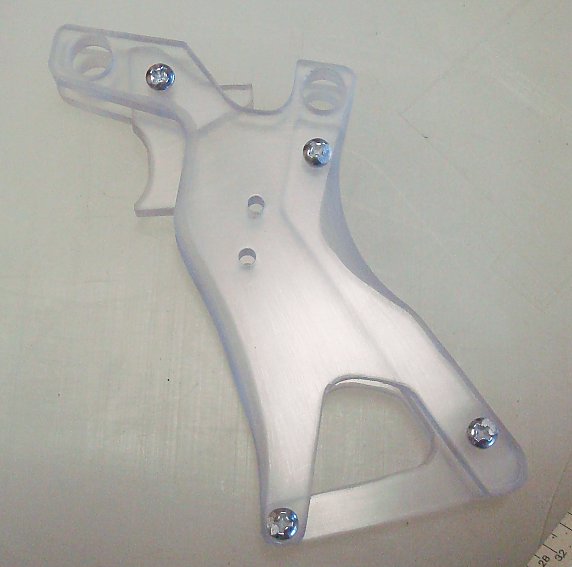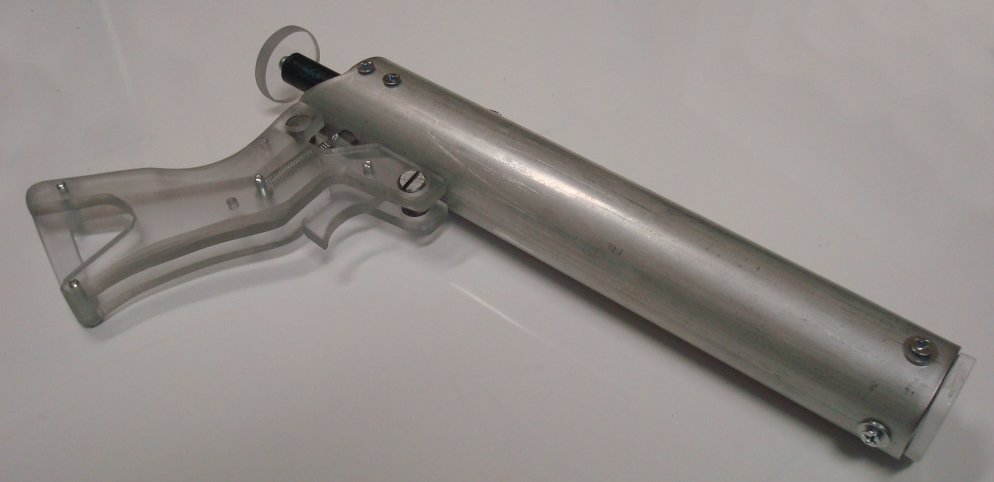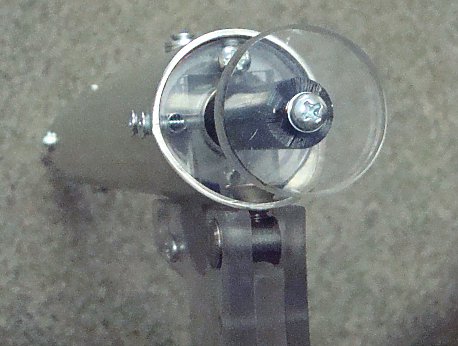 The next step is to make a shorter version that matches the proportions of a typical Rainbow Pistol. The one pictured has 3 more inches of spring and a bit more stroke so it's shooting awfully far for a "pistol". I will evaluate the feasibility of making the grip parts out of plywood or hardwood.
Also in the works is a full spring version with an optional stock.

Special thanks to: Lucian, KaneTheMediocure, Carbon, and rork