Full-length K26 blaster with a 12-inch plunger tube, 6-1/4" draw, and a hopper.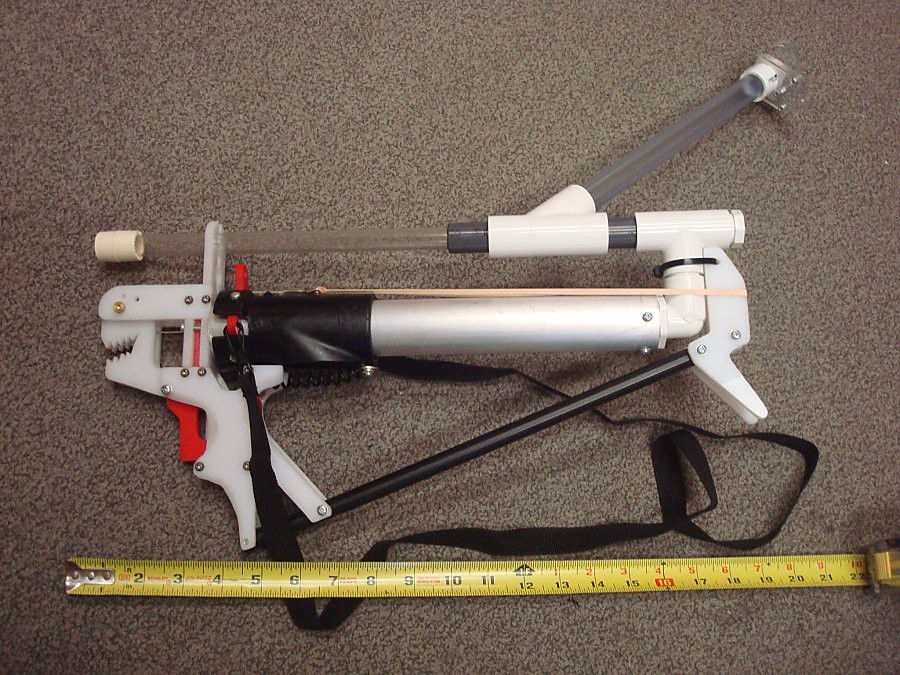 Total length is 19 inches. It's a normal Rev.3 Plusbow catch only in reverse because the catchplate is ahead of the frame plate.
The end of the plunger is a rod clevis holding the eyelet of a 1/16" braided steel lanyard. The lanyard loops around a pulley and back through the eyelet of the priming shuttle.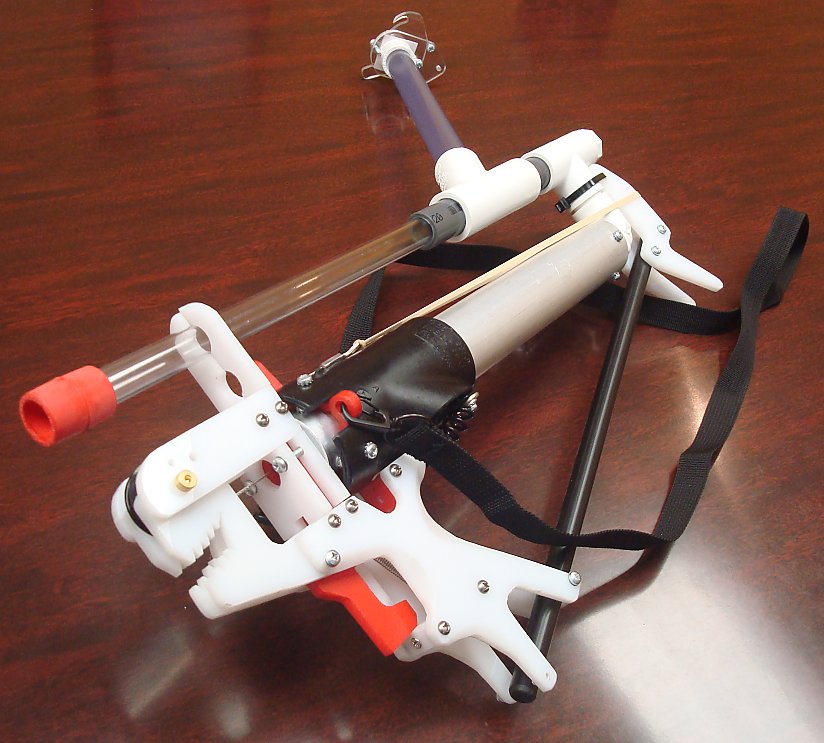 The slack in the cable whether primed or not is held tight by a rubber band to prevent whipping. The shuttle is returned to the forward position by a bungee, so it's a non-reciprocating handle.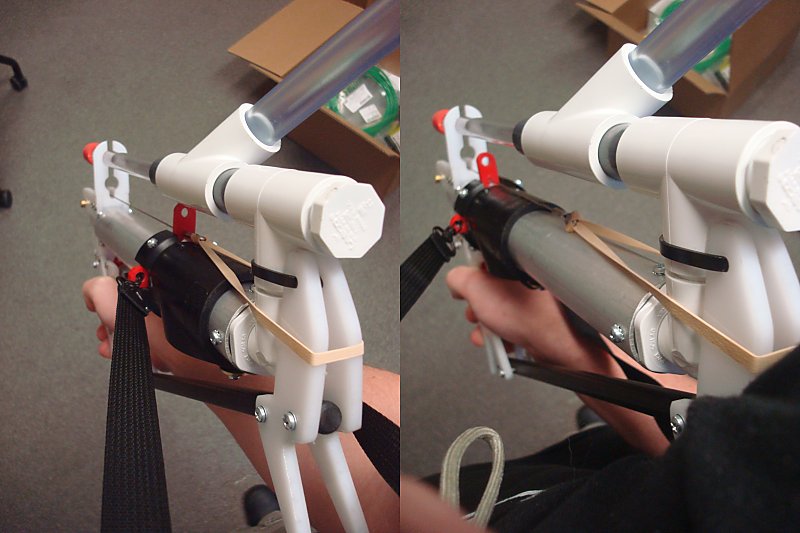 I had originally intended to use a side-mounted handle, but this setup with a shoulder strap ends up working way better. With the strap looped around the opposite side of my neck then back forward under my right armpit I can prime the blaster by just pushing forwards on the grip by 6-1/4 inches. Returning the stock to the well of my shoulder allows the shuttle to slide forwards to its resting position.
In the end I now have a full draw K26 blaster that I can completely utilize with only one hand. Reloading the wye takes place right in front of my face with the blaster hanging from the shoulder strap.
The tee is there in the event that I want to single this blaster and breech-load the barrel using a hole door.
Thanks to: j_cobbers, PANIC, and Ryan#########
Will be updated with a full template set and partlist this weekend.
Edited by CaptainSlug, 08 August 2016 - 06:34 PM.
Templates and Partslist