Boomco
With only about half a dozen blasters being released this year, inactive online marketing, and one of the Boom Brothers leaving to go work for Hasbro, Boomco looks like it's in trouble. But, the US Marketing Manager says "BOOMco is not being discontinued at retail. With a shift to licensed blasters like Halo, retailers are reshuffling their BOOMco lines, with some focusing more on core Boomco and others more on licensed. Boomco, both licensed and mainline/core, are also available online across Walmart, Target and TRU, as well as Amazon. Expect new licenses to support BOOMco as we move into 2016 and beyond." Source: Nerf.About
Update: Looks like Boomco is running out of ideas. They are making a Ghostbusters single-shot pistol for $30! LordDraconical's Video
Nerf Vortex
Everyone knows that Vortex is dead, but still we don't know entirely for sure (did that even make sense?). Anyway, Nerf is going to release the Alien Menace line this year, and it is based off of alien technology (duh). But Vortex was based on that. This could mean that Alien Menace line could either replace Vortex, or some Vortex blasters be integrated into the line. There have only been two blasters announced though (the Incisor and the Ravager), and they are both dart blasters, so don't get your hopes up too high.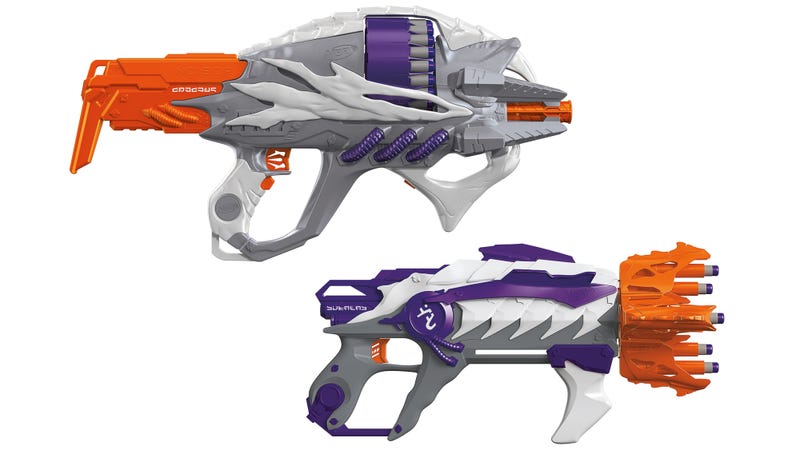 Nerf Stryfe
Everyone's favorite flywheel, coming to an end? They're becoming very cheap, so people think it is going to be discontinued. Here is a Reddit post talking about it.
What do guys think about these brands/blasters? (These may be all just be rumors) 
Edited by fisher521, 04 May 2016 - 08:43 PM.