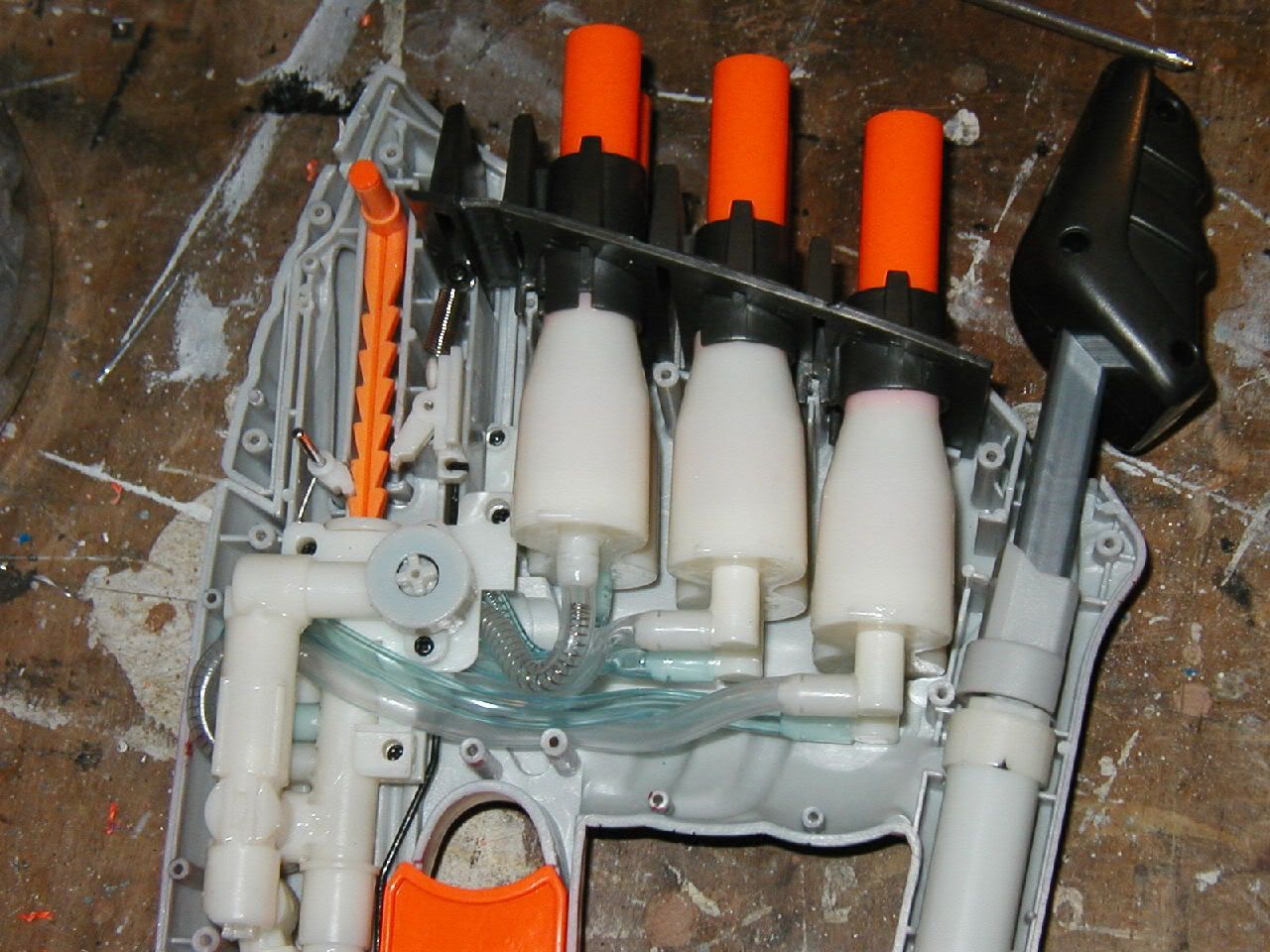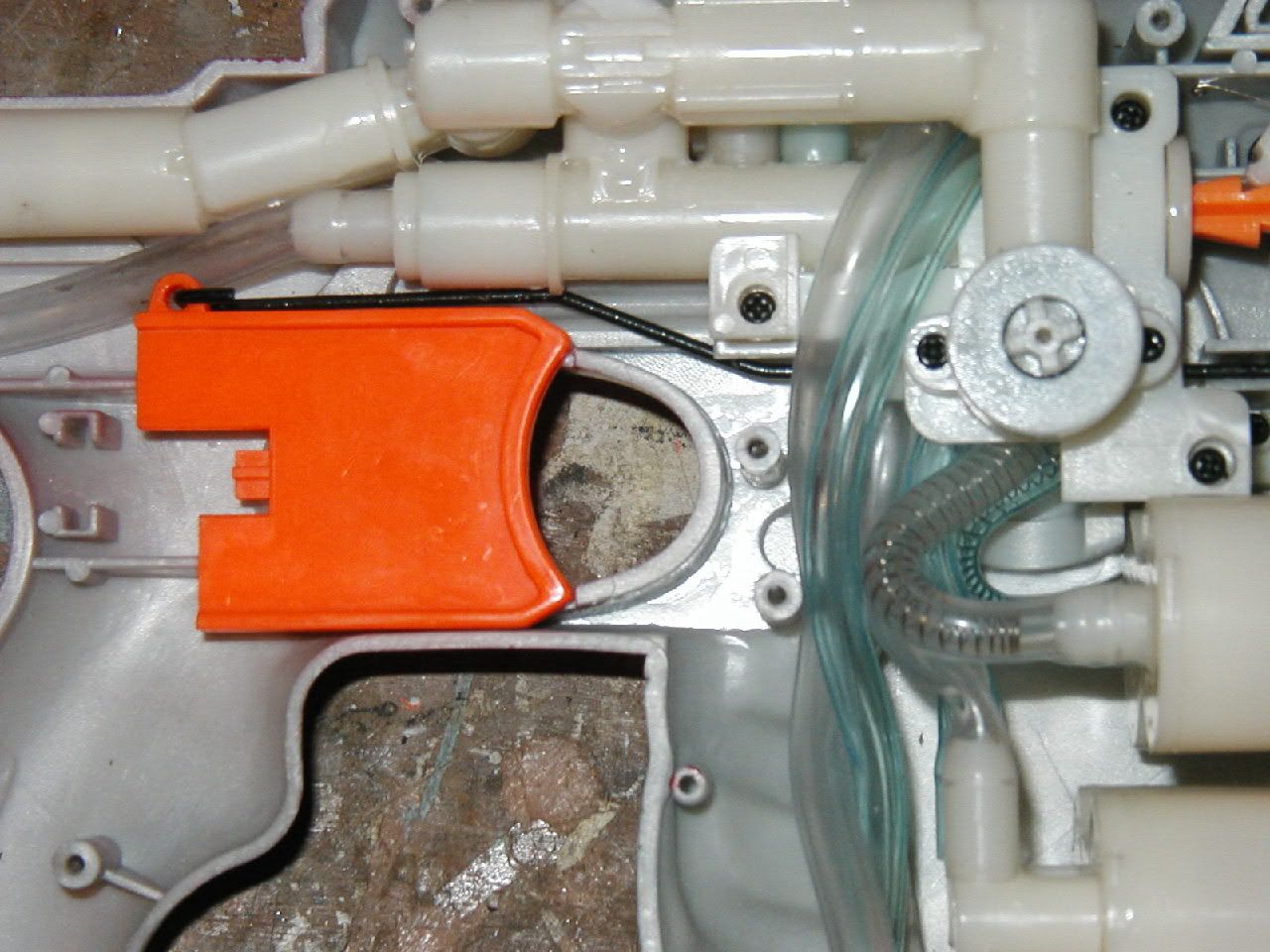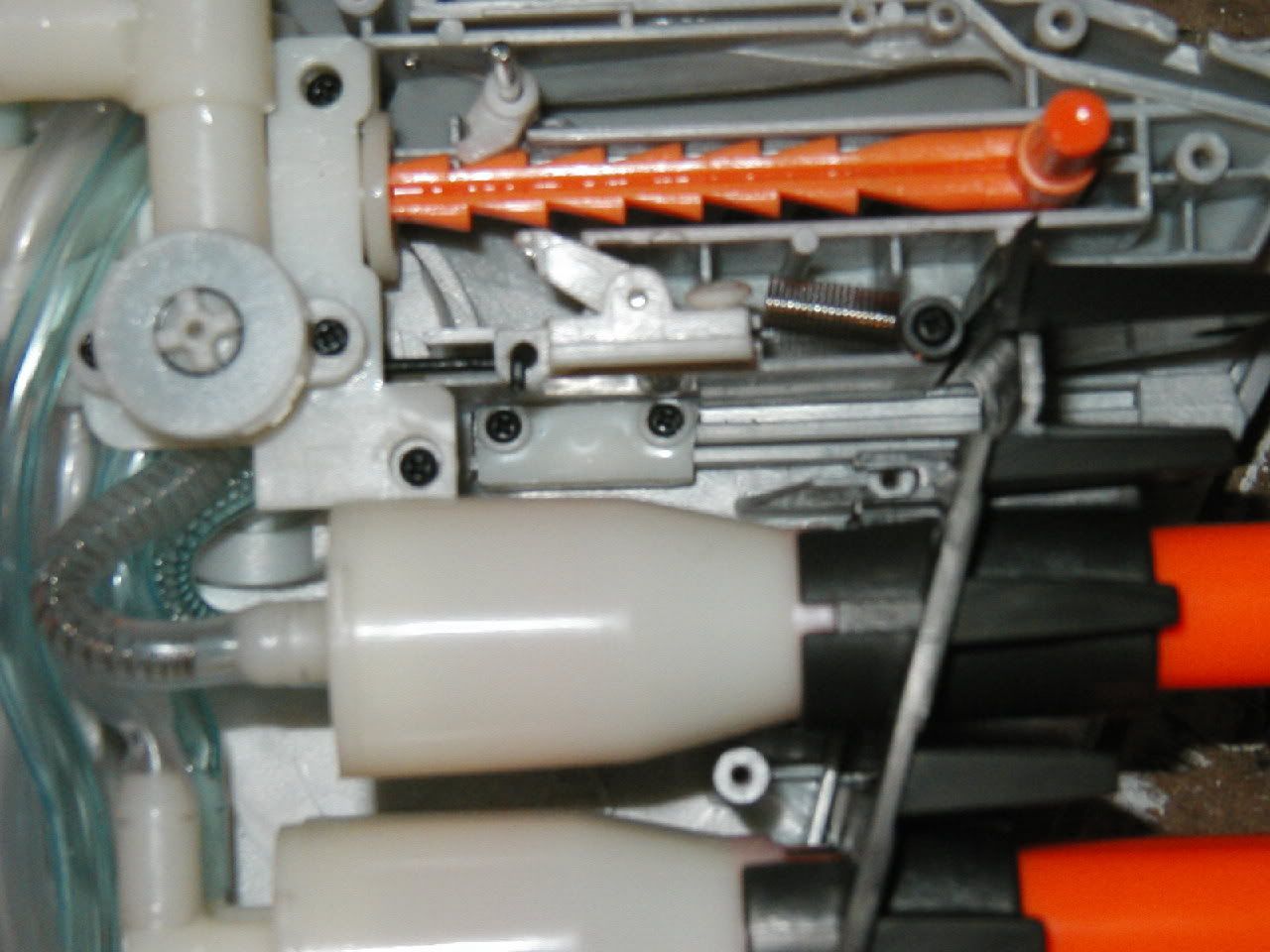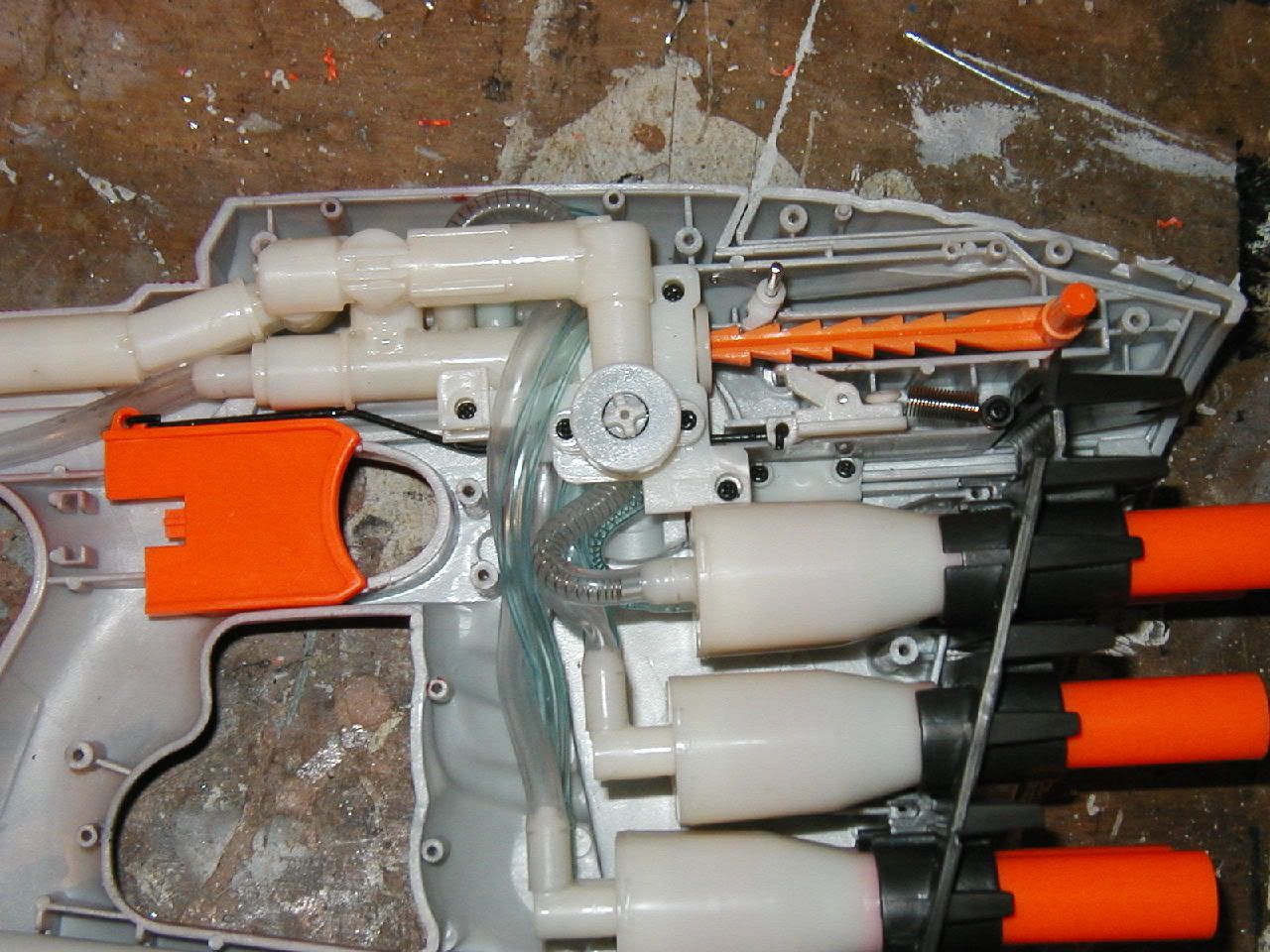 Here are some pics of the hornet internals. It seems that the white tanks are connected permanently in pairs, as are the orange barrels. So far I can't find an easey way of getting the black/dark gray part off without damageing it. Things don't look good for removeing the air restrictors. they seem to be pretty far into the barrels, which seems to be cemented to the tanks. This ordinarily wouldn't be a problem, but I'm afraid to try and cut them out because any debris in the tank could seriously screw up the valve insides.
The only good news I have is that the tanks seem to be bigger than the blastfire tanks.
Edited by Langley, 06 August 2004 - 02:05 PM.