Sorry this  post is rather word-heavy.
So I recently began nerf as an actual hobby more than just a passtime.  This mod is my first large(ish) scale project.  Really i am posting this to say what, exactly, might I be doing right/wrong and discuss Crayola Barrels.  Explanation of Crayola barrels here.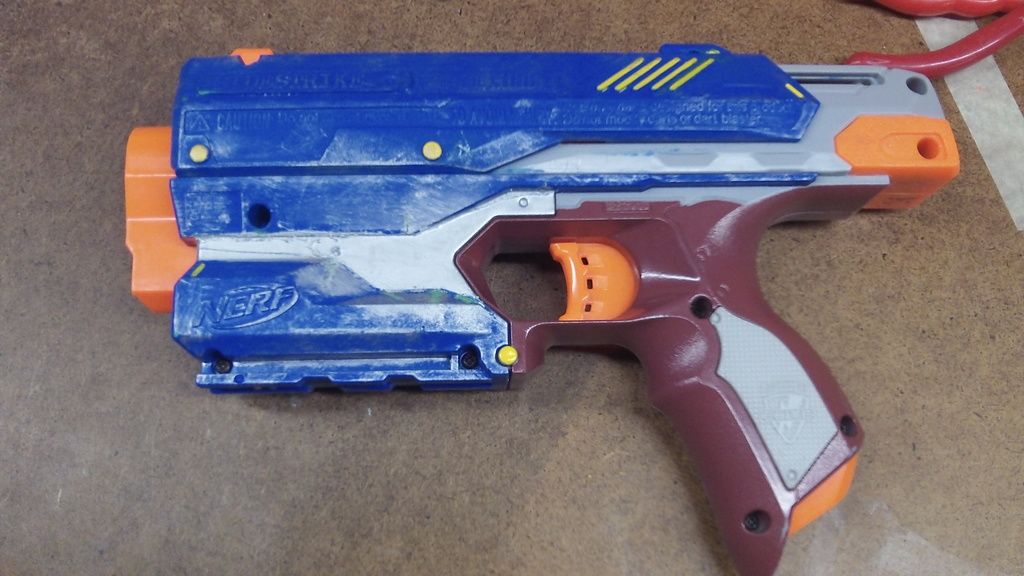 I just now realize how huge that picture is. Whoa. Ok so the paintjob is a blue spray-paint for polycarbonate so i did not use a primer.  Is this a good option? I couldn't find anything on the forums about this.  It certainly is more expensive.  Where you see the silver stripe used to be white.  But my masking tape crapped out on me, leaving nasty green and/or white lines near that area.  I tried to cover it up with silver dry-brushing and eventually decided to just replace the white with silver.  Then i covered it with matte clear coat and did some yellow details.  I really like the sidestrike's aesthetic and because the shells come off so easily, painting is a snap. Compared to other paint jobs, this is absolutely atrocious.  But it was my first, and I am happy with it nonetheless.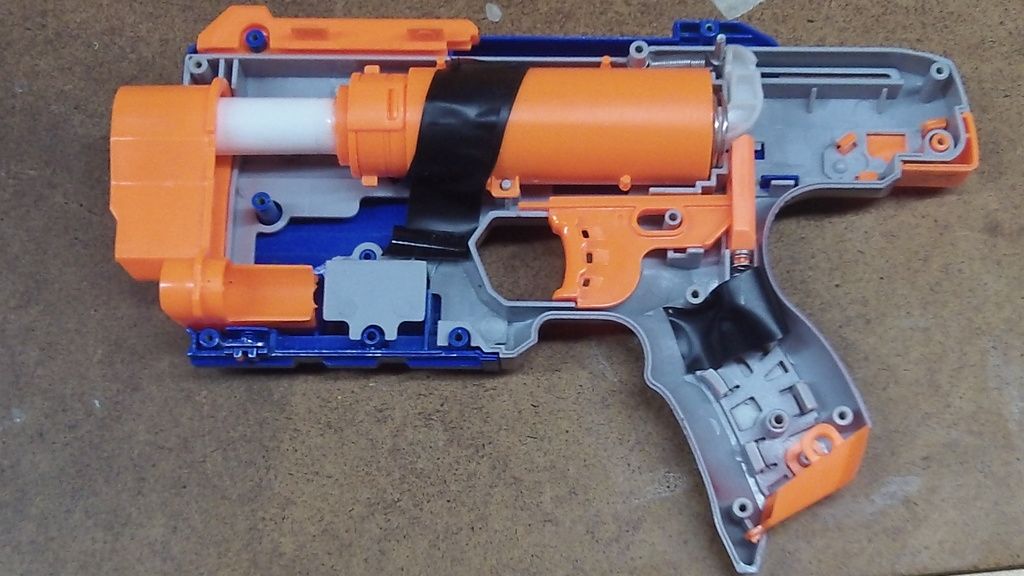 So for internal modifications, I cut the barrel off right before the clip that attaches it to the plunger tube.  Then I used Duco Cement and attached a Crayola barrel. Then I removed the air restrict-or.  These simple mods have gotten very impressive results shooting 100-110 feet angled.  Because of its reluctance to stay in the blaster, some parts are being held down with electrical tape.  Now about Crayola Barrels.  I believe they are very sufficient barrel forms.  I have felt 17/36 brass barrels and really I prefer the fit of Crayola.  A friend of mine who has been doing nerf much longer than I had never used one before.  After showing this mod to him, he found it very impressive. He usually uses CPVC.  These barrels seem very effective and underused and i believe they deserve more credit.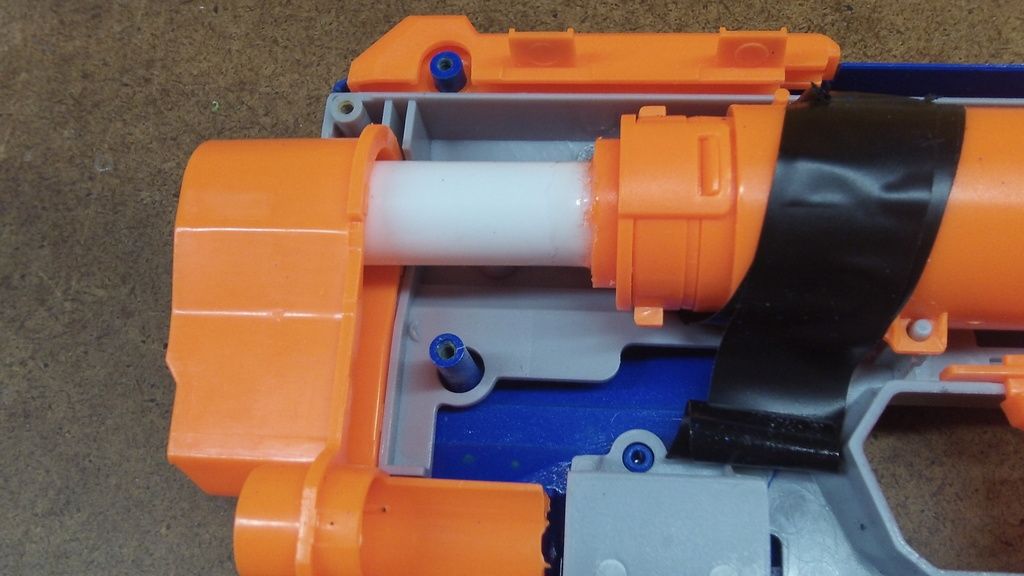 I would appreciate any feedback about Crayola Barrels, my mod or techniques.  Also i'm sorry for anything i did wrong with this post, as it is my first post on a forum and i haven't really gotten the hang of things yet. Thank you.