I will be showing you how to directly mount a PVC wye to a Lanard Blast Bazooka. This is more of an overview than a full writeup, but I think it is sufficient for modifying your blaster.
Materials:
Lanard Blast Bazooka
1/2in PVC wye
Two part liquid and solid epoxy
Hot glue
E-tape
Tools:
screwdriver
sharpie
ruler
hand saw
rotary tool
Step 1. Disassemble your blaster.
Step 2. Make any minimizations you would like to the shell including space for the hopper clip.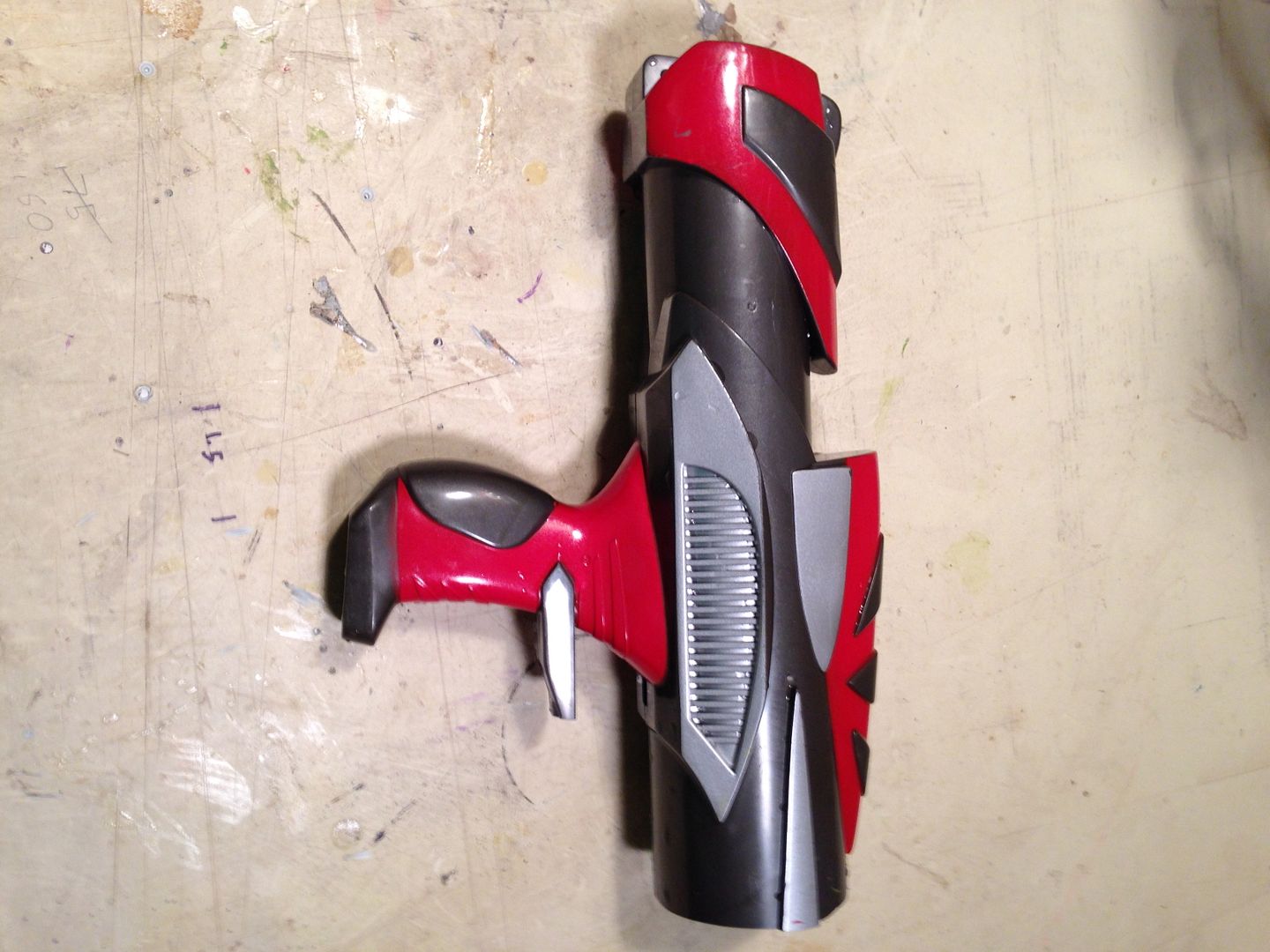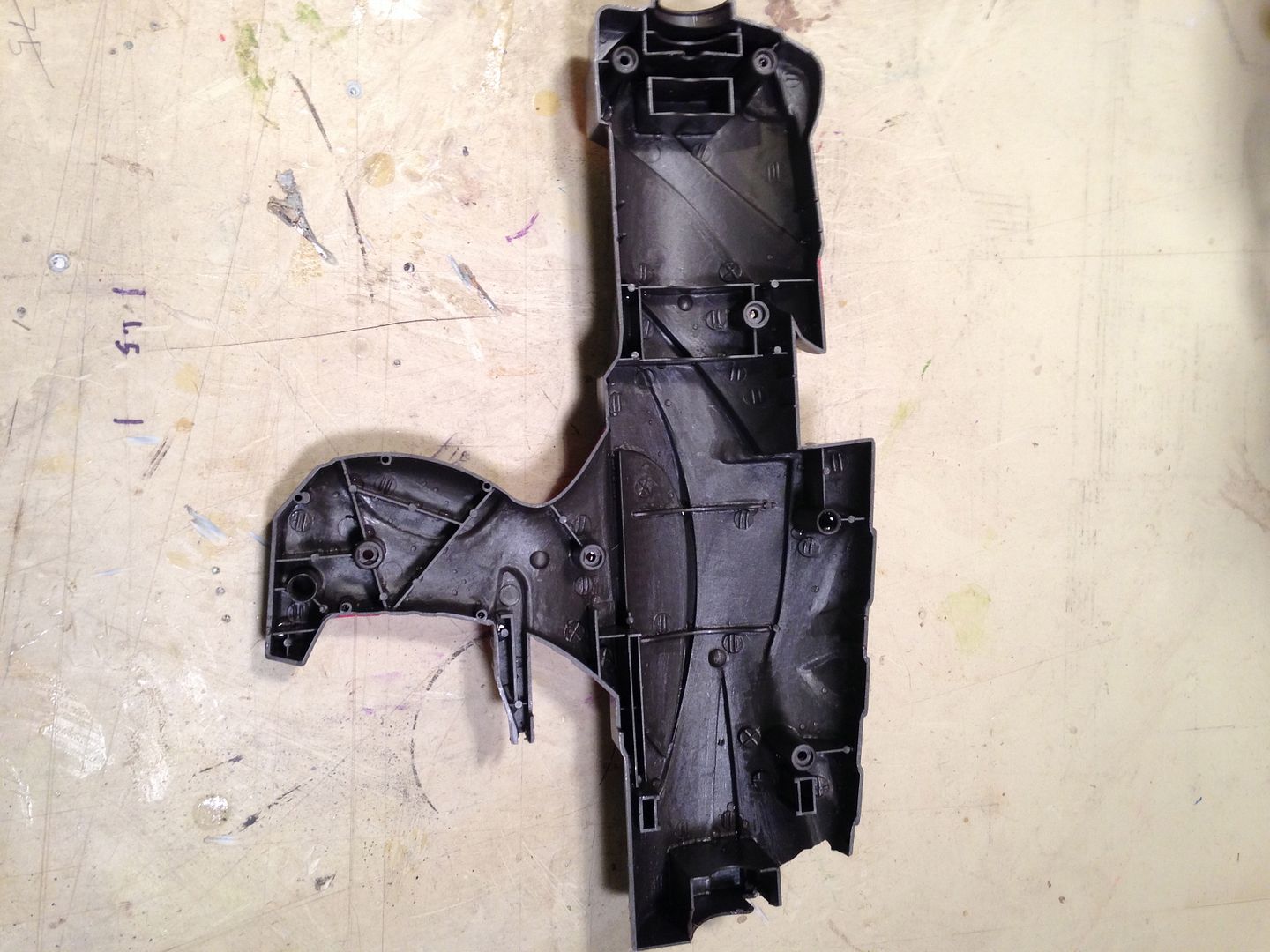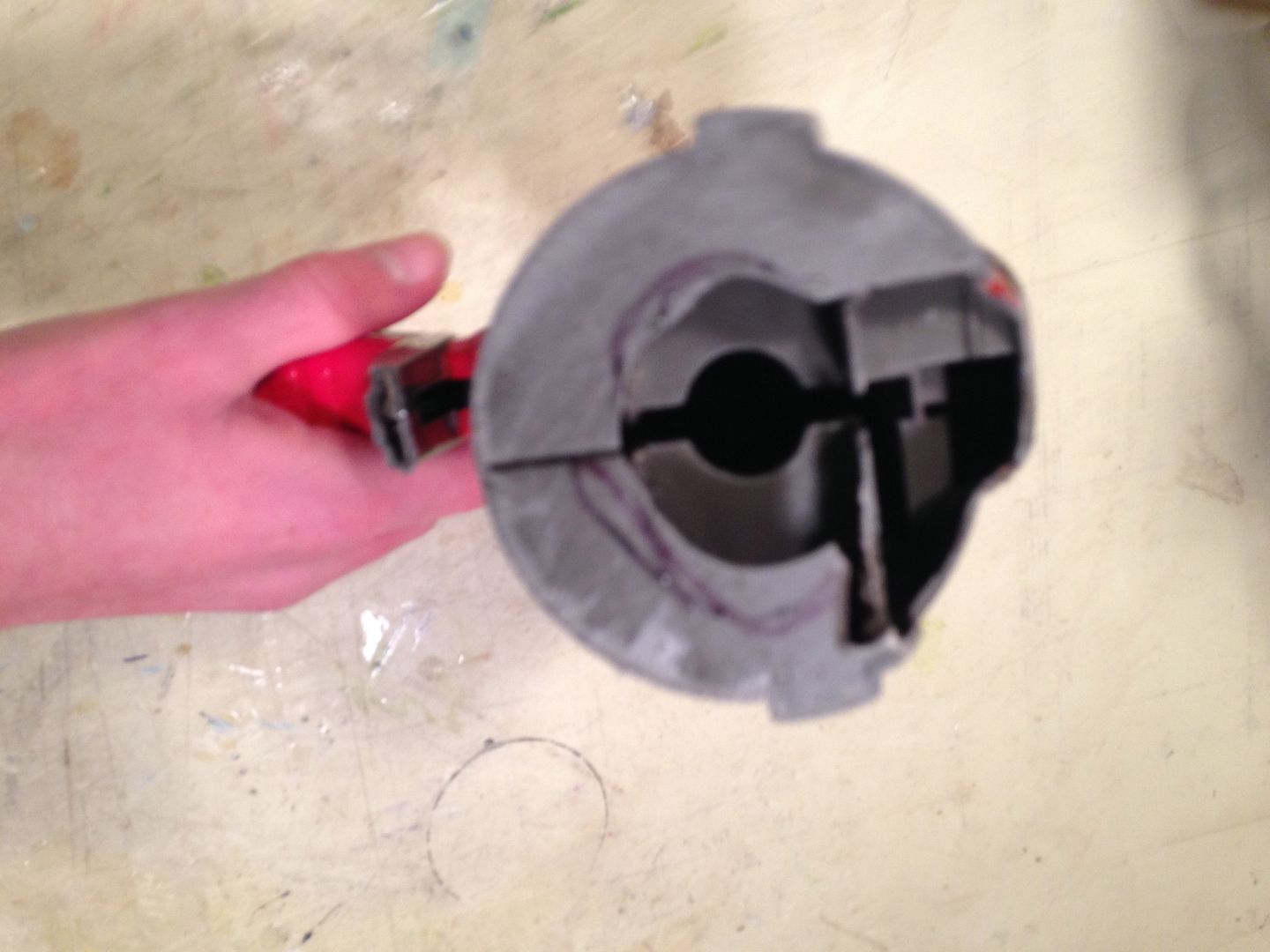 Sorry blurry image.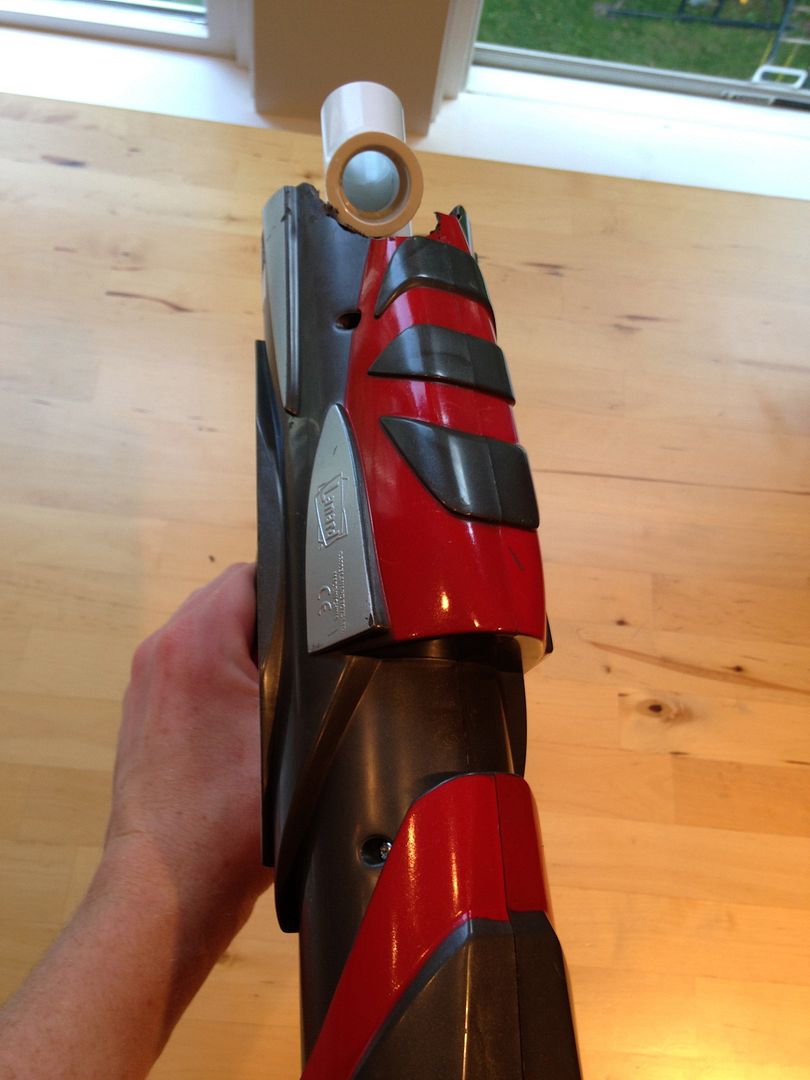 Step 3.
Find your barrel and make a cut which leaves just enough space for your wye to slide onto with as little dead space as possible.
Clean up your cut.
Step 3. Wrap in E-tape until there is a tight fit on your wye. Then two part liquid epoxy it on at an angle for better aiming.
Step 4. After that dries strengthen the connection with two part epoxy putty.
This is how it looks in the shell.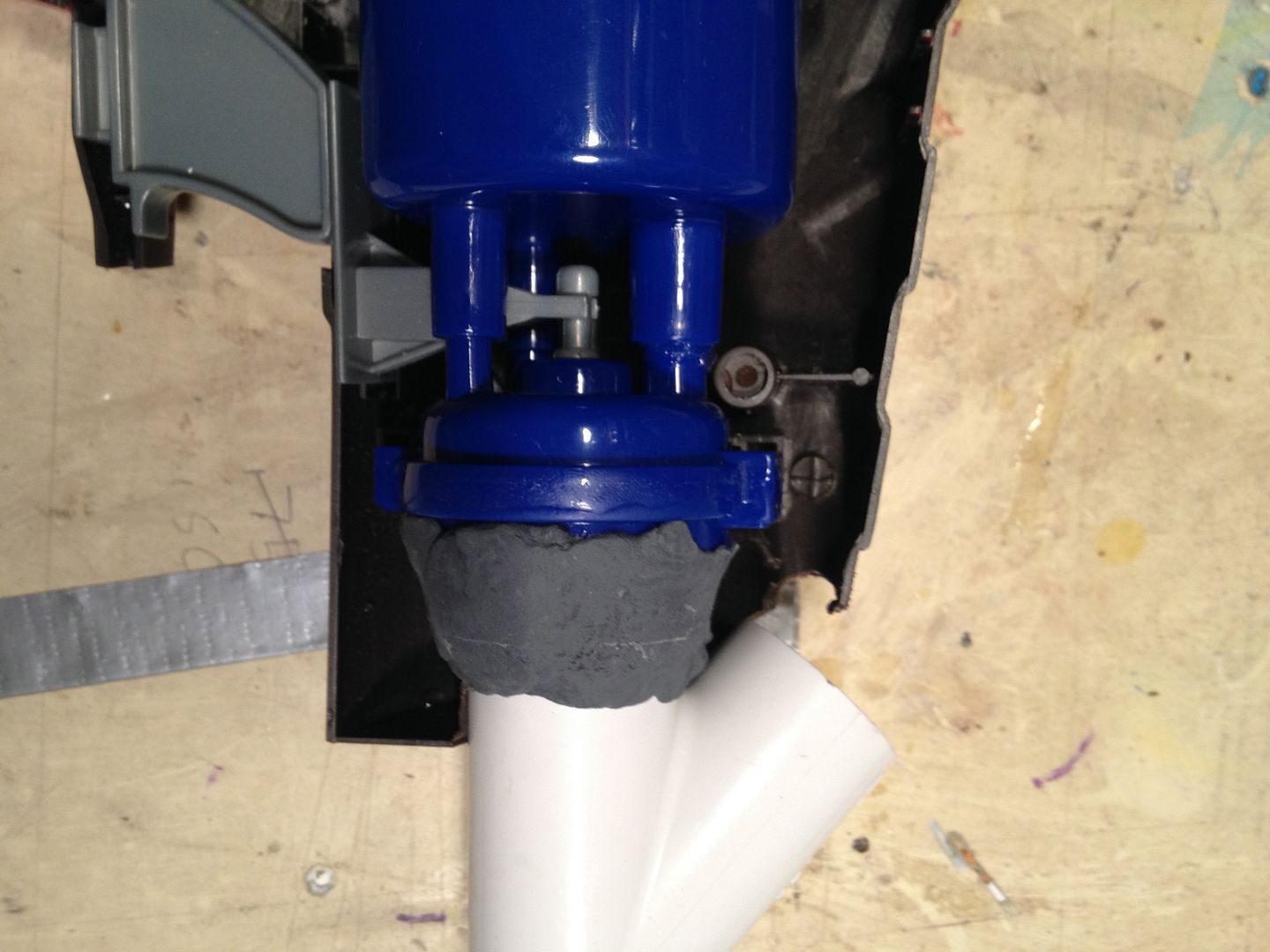 Step 5. Hot glue down the trigger to allow for a faster air release and reassemble.
My blaster came with a badly damaged handle. I decided to fix it.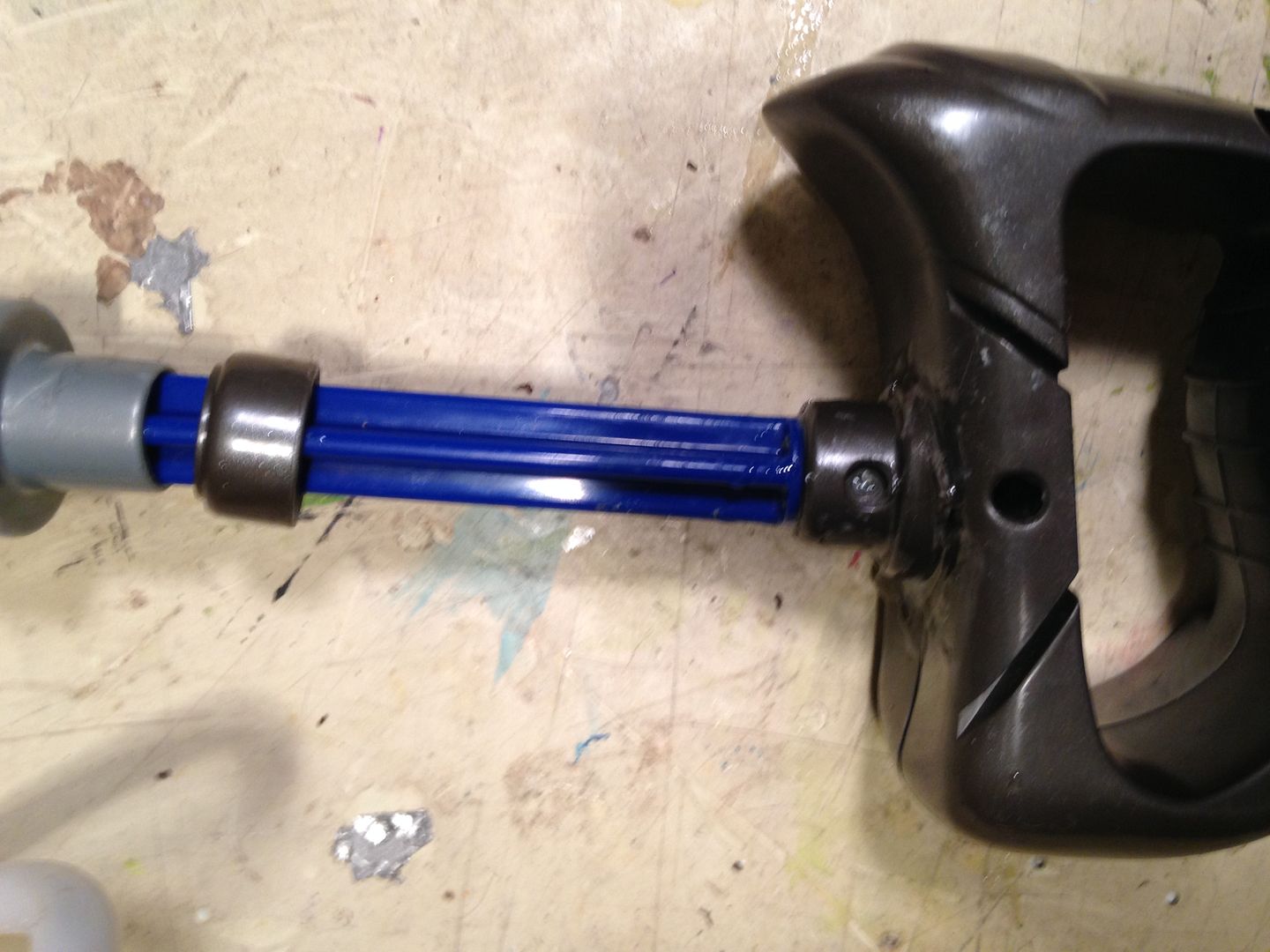 I epoxied the plastic together from the outside and then attached a layer of ducktape. I was having trouble getting the handle apart even after removing the screws. Another solution would be to replace the pump, but I wanted to keep the stock OPRV and not have to make a homemade OPRV or do
Zorn's mod.
My ranges with bad dart fit are around 70ft.
Comments, Questions, Flames? All are appreciated.
Alfatrooper
Edited by Alfatrooper, 17 May 2015 - 08:55 PM.