Bring out your foam Axes, Swords and Shields because SCSNW is going medieval! There will be a special tower defense game type and a team tournament of Bash Ball as well as a round of melee weapons only. I plan to order pizza to the pavillion and bring a cooler of water and soda; $10 a head required for food and drinks / the left over balance, if any, will be contributed towards the purchase of our group banner and additional dart orders for the community bin. You're welcome to bring your own sack lunch if you choose not to pay for food.
Foam-ieval Times Dinner & Tournament
War is scheduled to take place at:
Pilcher Park in Joliet, IL
Location: Pilcher Park [SEE BOLD FACE TYPE BELOW FOR SPECIFIC LOCATION IN PARK] / 2501 Highland Park Dr. Joliet, IL
Date: Sunday May 31st 2015
Time: 11am-5pm
IMPORTANT DIRECTIONS INFO:
Pilcher park grounds adjacent to Bird Haven Greenhouse and Conservatory (225 Gougar Road Joliet, IL). Gouger is right off the expressway for easy access. If you get directions to the conservatory, its the Pilcher Park entrance right next to the conservatory, there is ample parking, and enclosed picnic tables for lunch/staging or trades/sales before and after the event. You'll see parking and a playground equipment setup nearby and know you're in the right place (look for my bright yellow and black striped Camaro). If you want my contact number ahead of time in event you get lost, PM me and I can provide it.
IMPORTANT:
Everyone in attendance needs to bring a foam Melee weapon (at least one), shields allowed for Melee game types, standard Nerf war gear and blasters, a cardboard box or two and duct tape. We will be constructing a cardboard box castle complete with rhino fire turret at the beginning of the event so come early to be part of the construction crew.

I will have games for everyone to participate in as well as team based bracketed tournament play, adults only rounds and kids only rounds to reduce lag time of loading and required breaks and make constant use of the battlefield.

General Rules:
What to bring:
I will be bringing the community supply of 2500 elite/koosh darts and 700 Silicone Domes. Participants are encouraged to use the community supply (unless you want to use a ball blaster, boomco, or other arrows/missles). If you haven't contributed $20 a head this season, please bring that with you to help us maintain our community supply. (note: silicone domes are the only stefan type ammo being allowed, no glue domes or metal washer slugs will be permitted, no weighted / bb darts)
+ Nerf or similar foam projectile blasters (homemades subject to host approval)
+ At least 1 pistol for the pistol rounds. Clipped stuff counts as a pistol if 6-shot clips are used.
+ Foam Melee Weapons (Nerf brand or homemades subject to host approval)
+ Eye Protection
+ $10 for Pizza/Drink or a sack lunch / $20 suggested per head donation once per season for community supplies (darts etc)
+ blasters for loaning, trading or selling
+ portable obstacles / "mobstacles"
+ guests participants
What not to bring:
- Slugs/Glue domes/bb weighted darts
- Overly modified blasters (blasters should be in the ballpark range of 100ft or less). I reserve the right to approve/ban any blaster from an event.
Relevant Information:
- all ages allowed, anyone under the age of 18 must be accompanied by a parent/gaurdian or appointed responsible adult (who can also participate or just stick around and watch).
- if you get hit anywhere on the body or blaster or your carried equipment by any foam projectile it counts as a hit/tag
- try to show up on time if possible, but if you can only stay for part of the day your presence will still be greatly appreciated.
Agenda:
Bash Ball, Defend The Core, 3-15 Death Match, Medics!, Carpe,Core Penetration and Tower Defense.
Please post with questions or if you will be attending. Join us on our Facebook page:
www.facebook.com/groups/scsnw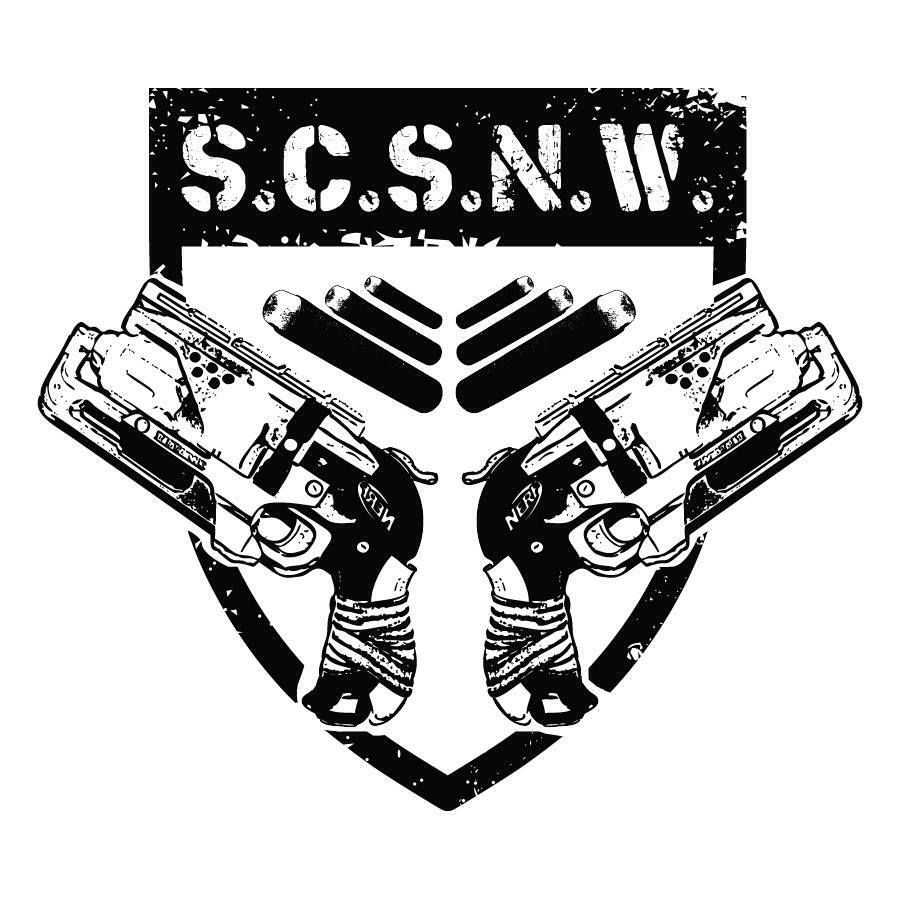 Edited by markeski, 06 May 2015 - 03:27 PM.