Here's how to make cool decals for your NERF blasters with vinyl safety tape!

What you need:

-Safety tape
-Cutting tools (Hobby knife, Scissors, Vinyl cutting machine etc...)
-Patience
So first, a note about the tape. I was able to find a 2x24" pack for a little over $2 at Lowe's. I personally prefer the classic yellow/black but there is also red/silver and solid white available. This stuff is pretty strong but doesn't leave any sticky residue if you do ever peel it off (you'll have quite the time getting it off once it's pressed down though...)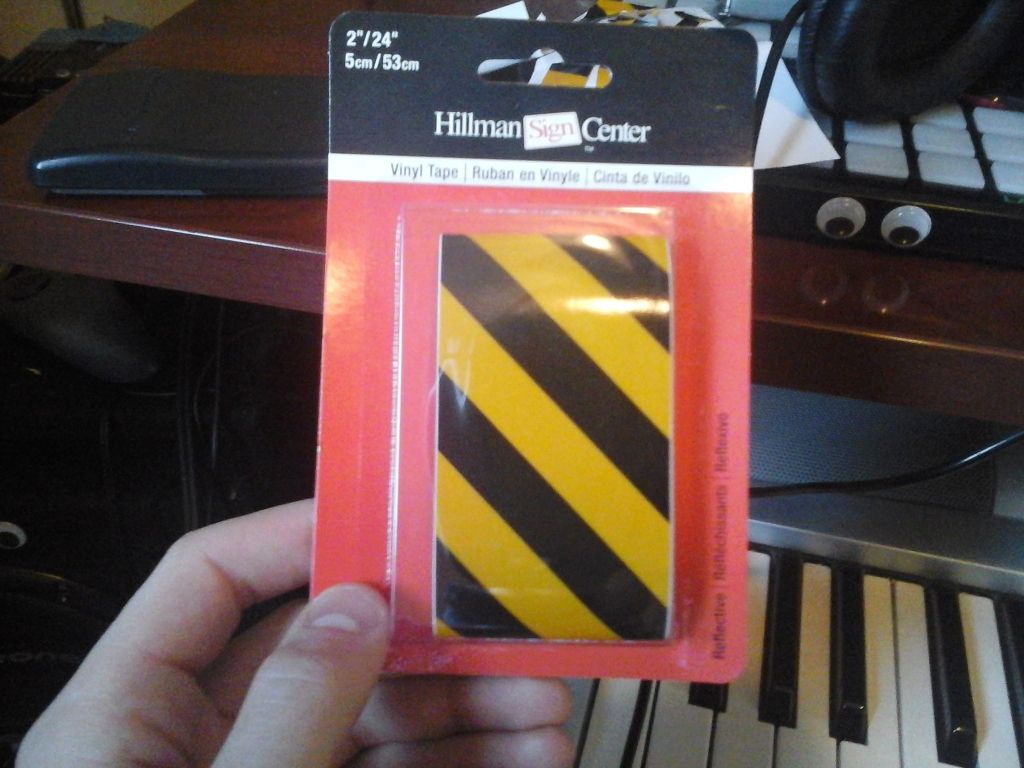 I was able to decal two blasters with just one pack, so it only costs about a dollar and change to do one. Cool.
The first step is to plan out where you want to put the stickers. You don't want to deal with trying to reposition the tape. It is a huge pain! If you do screw up, carefully slide your knife under an edge until you have about 1/4" to 1/2" of loose tape to grab and slowly peel off. Any smaller and you'll just break a chunk off and have to start all over.
Making the decals!
There are actually two ways to do this, and it all depends on what area of the shell you're decorating.
METHOD 1(for areas with definite edges/lines in the shell)
Start by cutting just enough tape to cover the area where your decal will be and still have at least a 1/4" border around it. Press the tape down slowly and evenly from the middle going out. ONLY PRESS DOWN IN THE CENTER don't push the outer edges down yet or you won't be able to peel off the leftovers! Try and get all the air bubbles out that you can before moving on.
Next, use your fingernail, or another thin object that isn't sharp enough to cut the tape, and create creases along the edges of the shape your going to cut out. Following existing grooves or lines in the shell will make this really easy.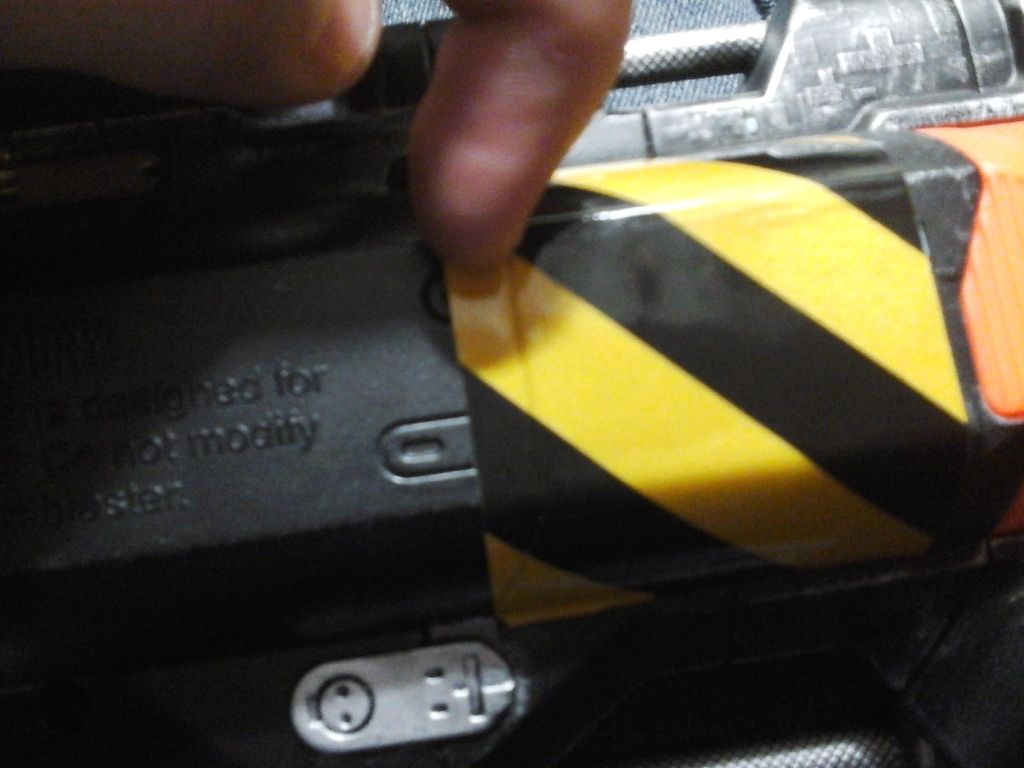 Now just gently cut along the creased edges...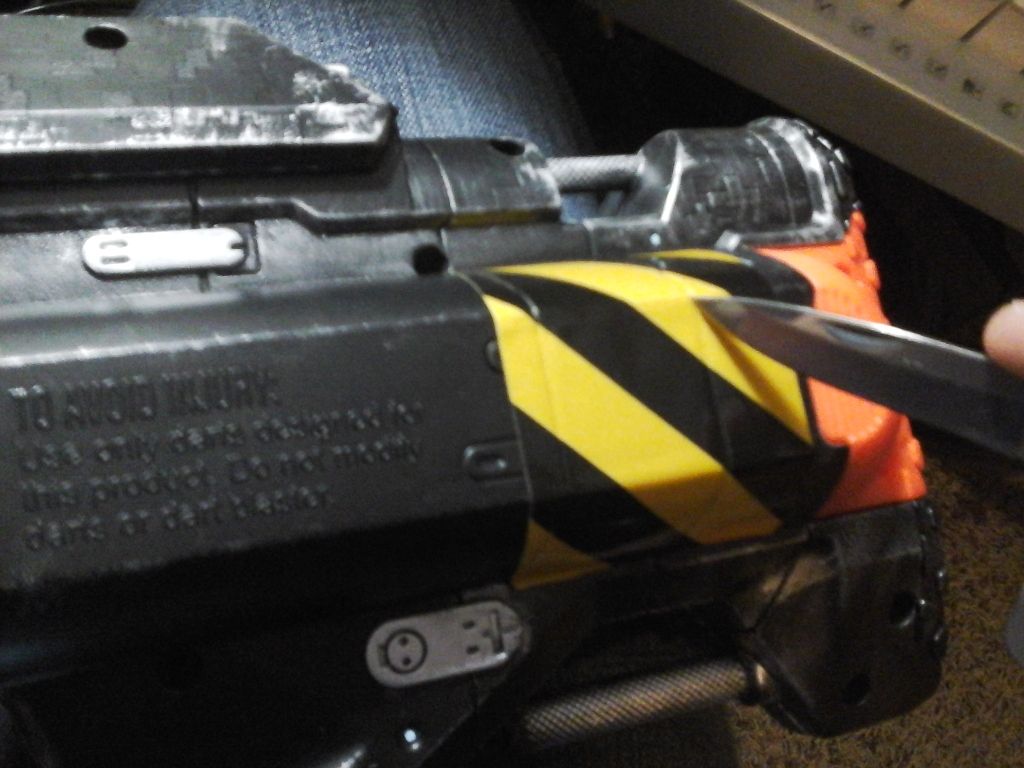 And peel away the excess.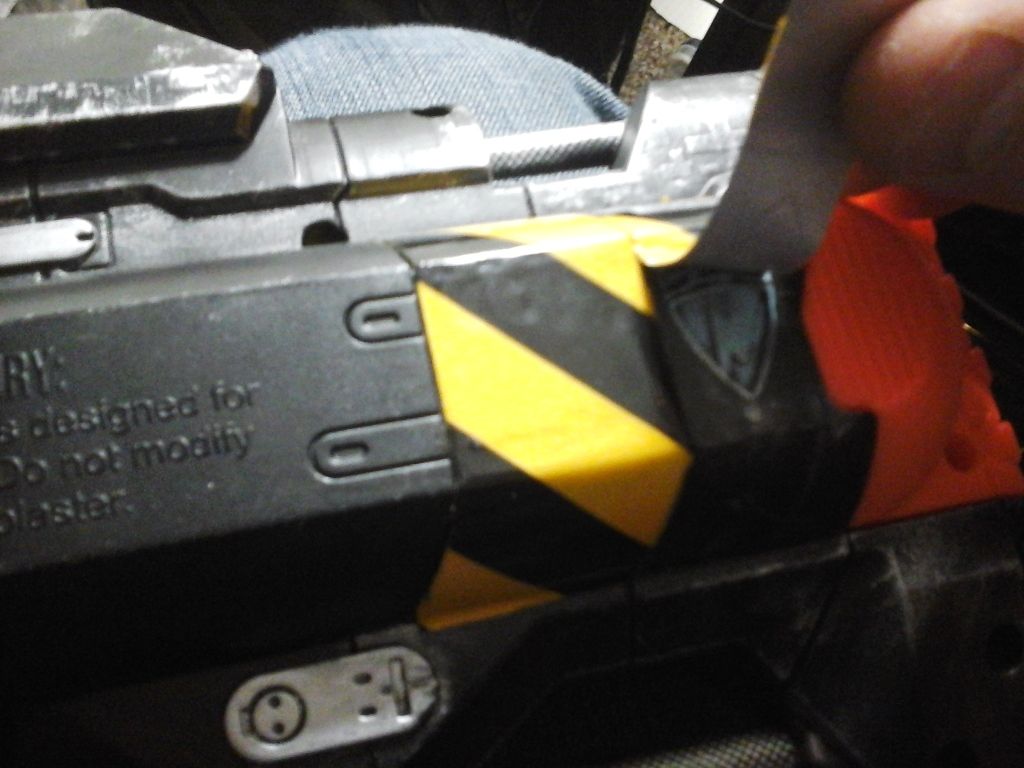 And you get this: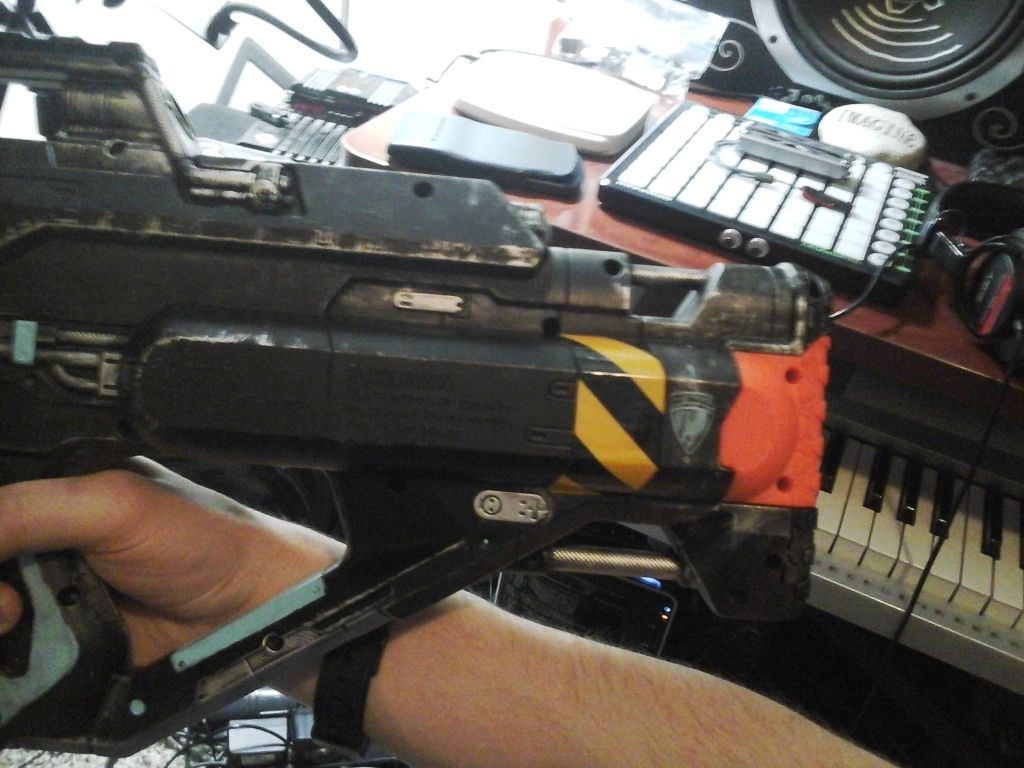 METHOD 2 (for smooth, flat areas with no shell details)
This is the easiest method. All you have to do is cut out a shape with scissors or a vinyl cutter (if you want to get really detailed) peel off the back and stick the shape wherever you want it.
Here's the end product, My Stampede and Rough Cut: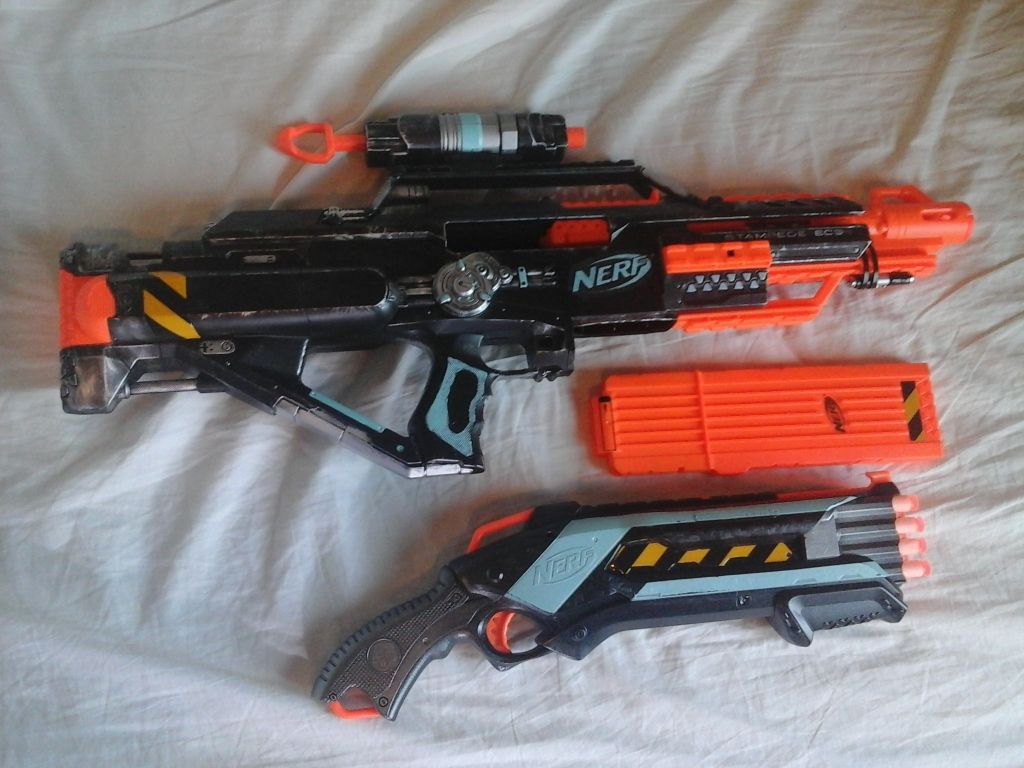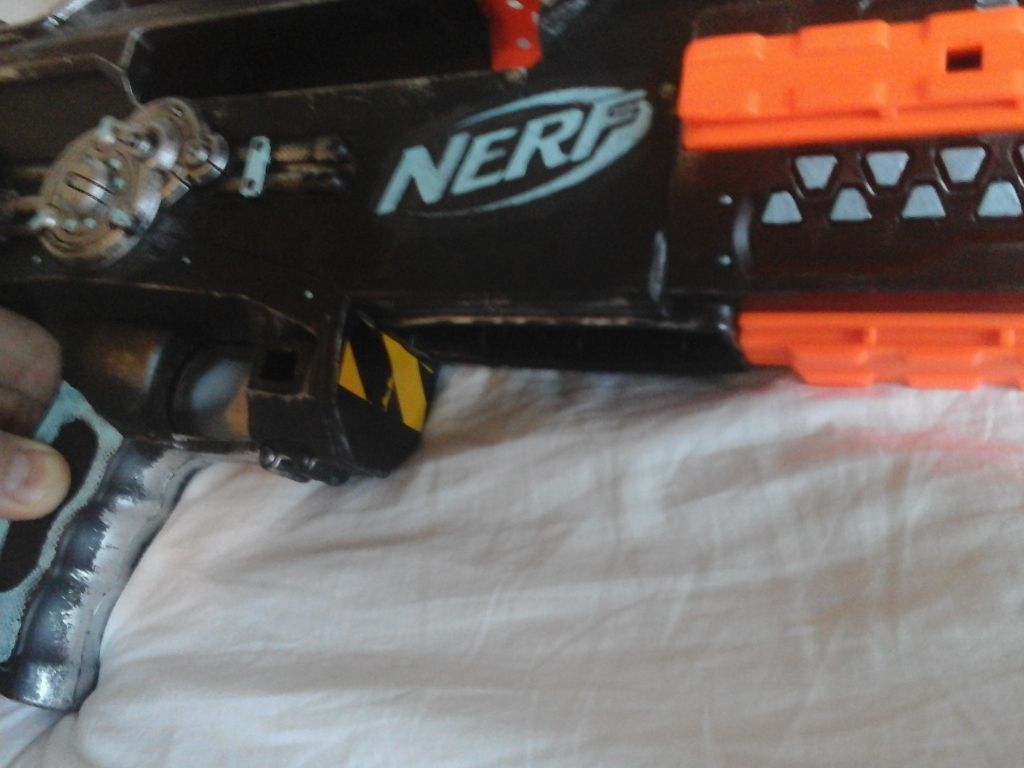 On a side note, I finally glued my switchshot attachment together and used this tape to cover the old zip tie holes (click
here
if you want to see how I made it)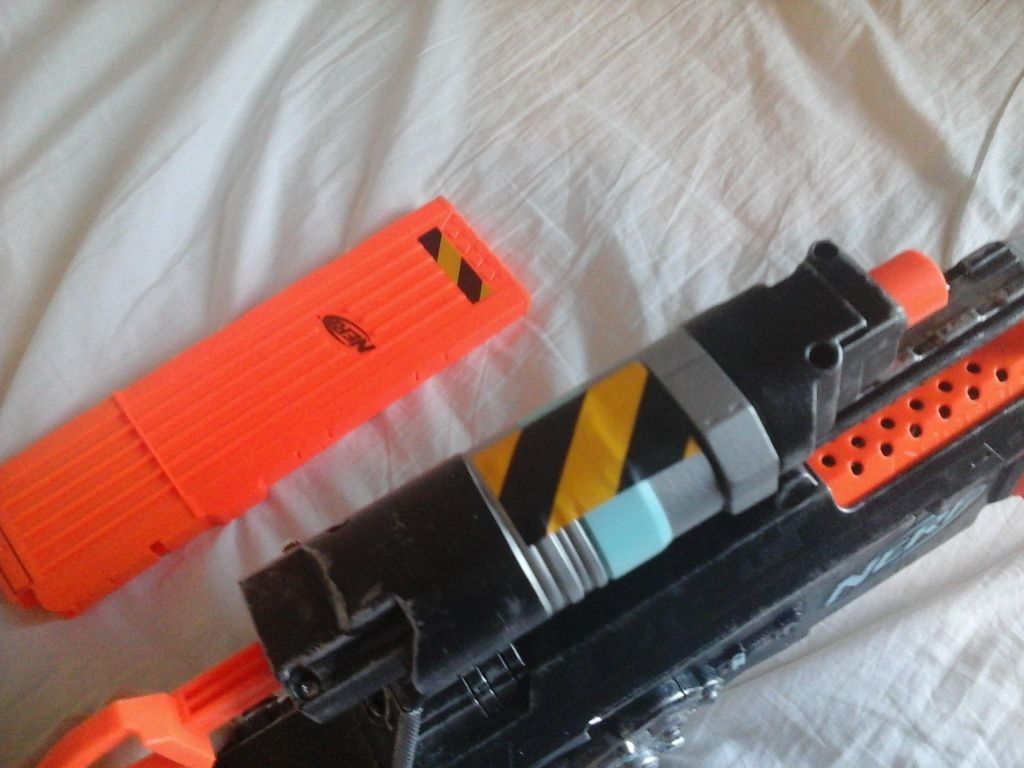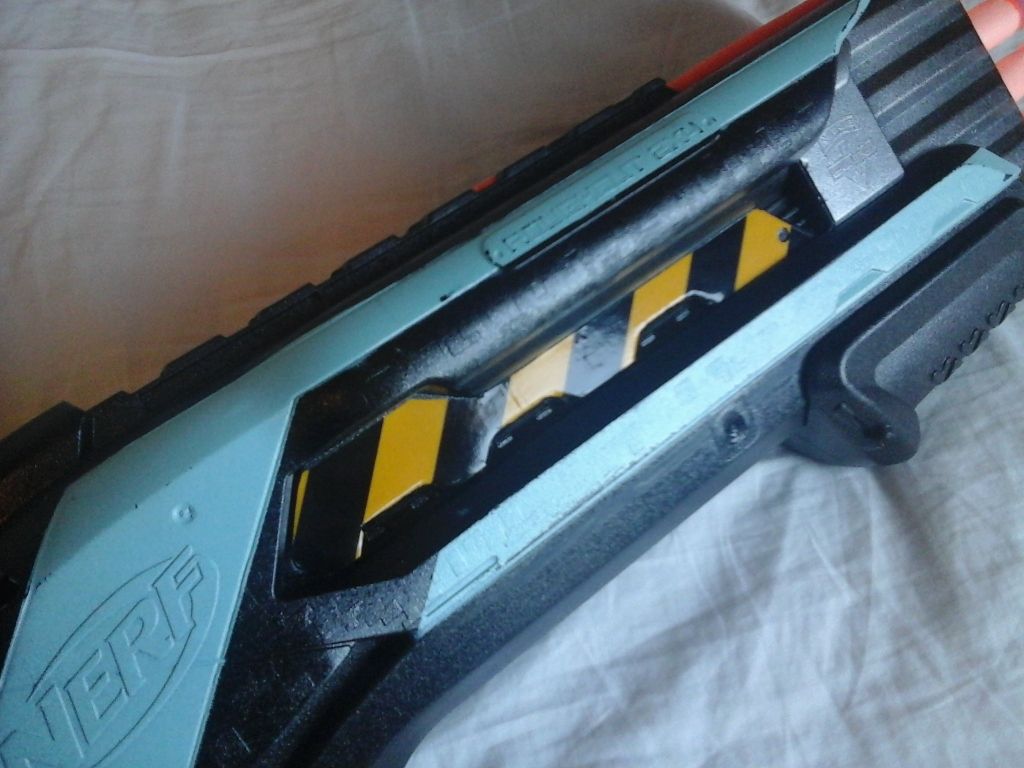 I've also thought about painting this stuff with vinyl dye (since it's vinyl) to try to get different colored decals. If you've got shaky hands like me, this might be a good option over detail brushing. I'll update the post if it works/doesn't work.
Thanks for reading and as always feel free to ask questions or add to the post if you think something's missing.
~Rave
Edited by ravetrooper, 21 March 2015 - 02:47 AM.