Continuing off a topic from another post, I figure it may be beneficial to review this blaster from China. Yes, it looks strikingly similar to the Stryfe.
-Identical in size and performance
-can use all nerf clips, drum kits, xplorer stefan clips
-can fire all full length darts
-uses the same type of motors as the Stryfe. I burned out the original ones and now have a pair of Pololu motors in it
-Needs to be rewired as the wire that came with it is like 26 or 28 gauge thread.
-No electronic locks whatsoever
-Uses 4AA batteries, I ran 4 trustfires the first time and it reached 102fps, with of course the nice burnt motor smell. With the new motors I can get away with high 90 fps with 2 trustfires.
-Uses it's own attachments and stock. Cannot used nerf front barrels even though it looks the same (it will fit if you jam it on)
-The clip release is far better than the Nerf one
-Clip that comes with the blaster does not work on Nerf Blasters
-Screws on the shell is on the opposite side, but to take the shell off you need to flip the blaster back over
-Has the same Nerf digital camouflage
Here are the pics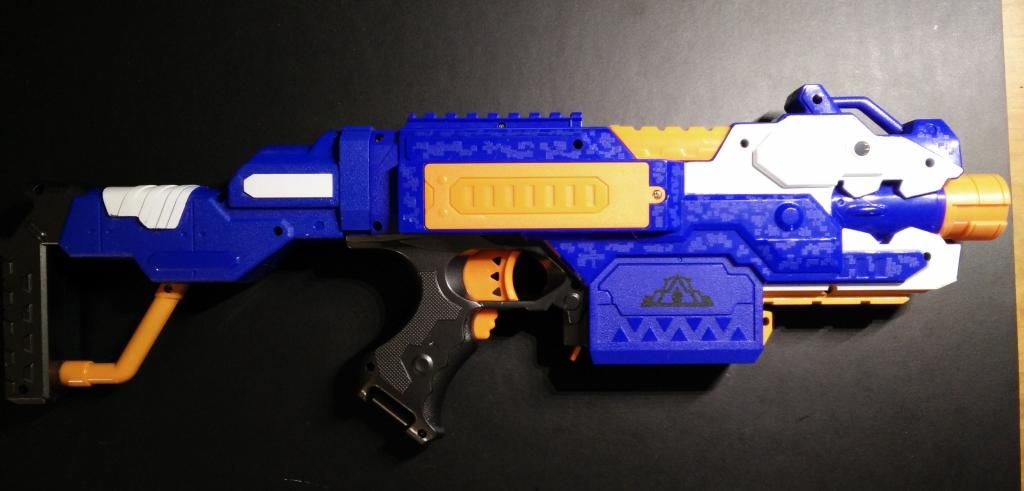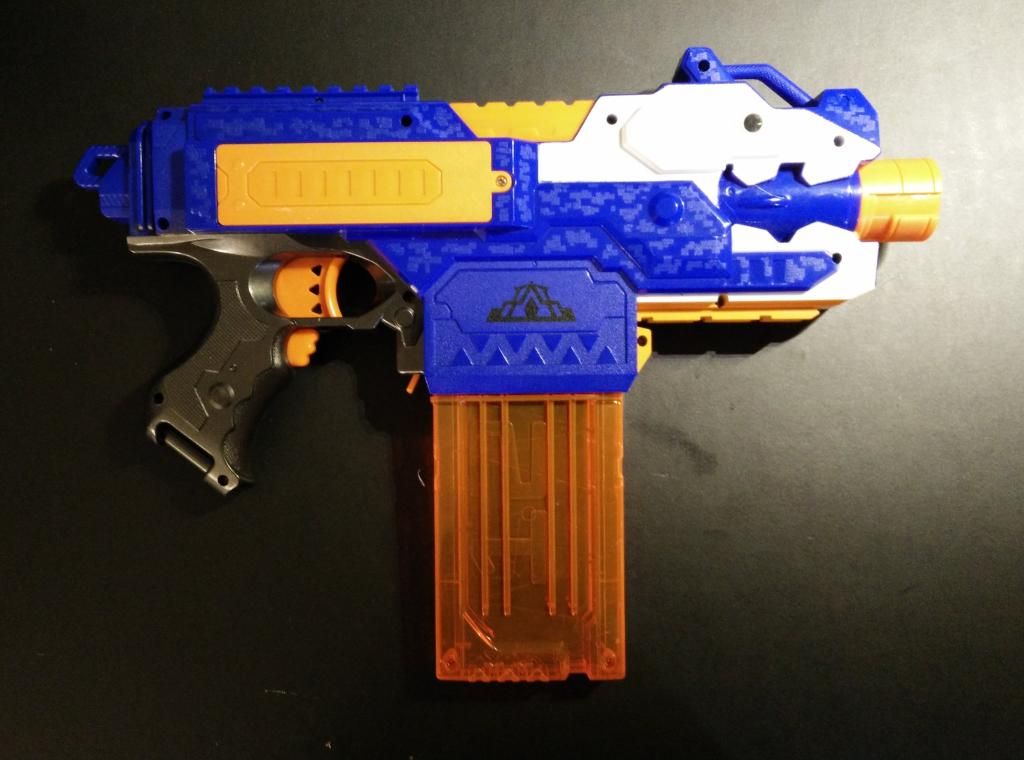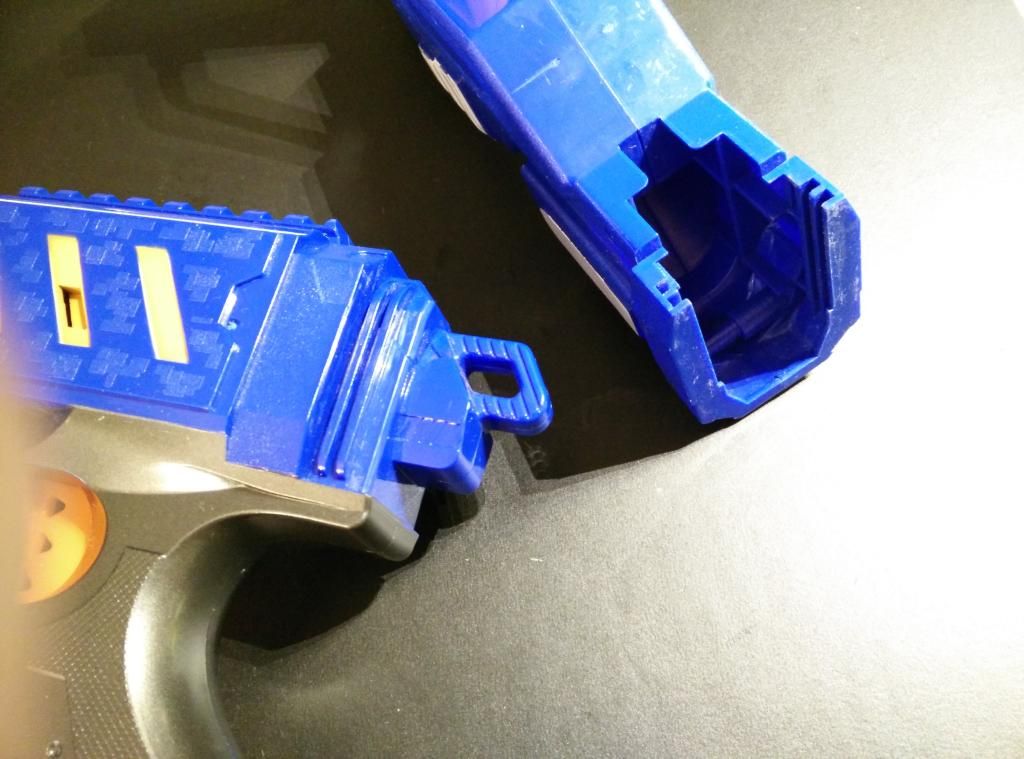 With Nerf 6 dart clip
Nerf Clip on top, Knock off bottom
Internals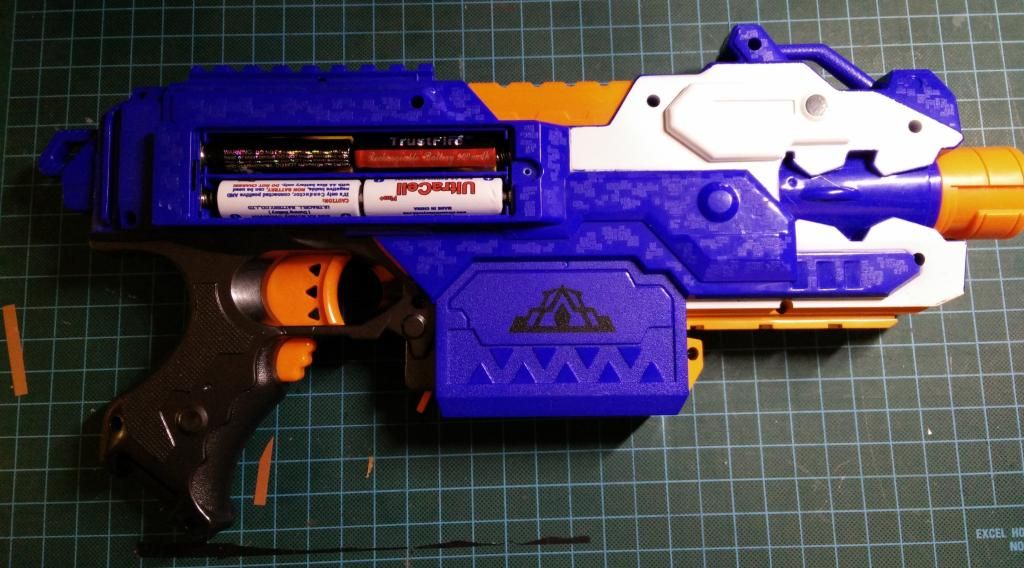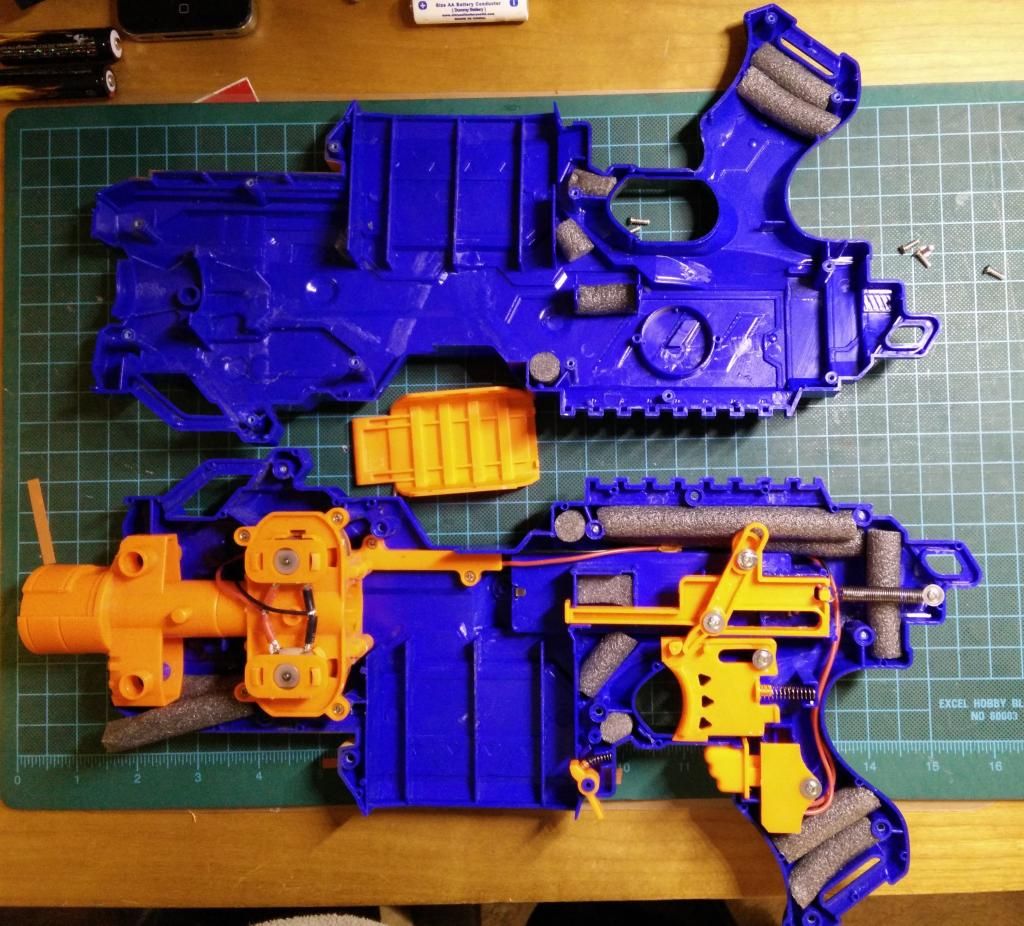 Comparison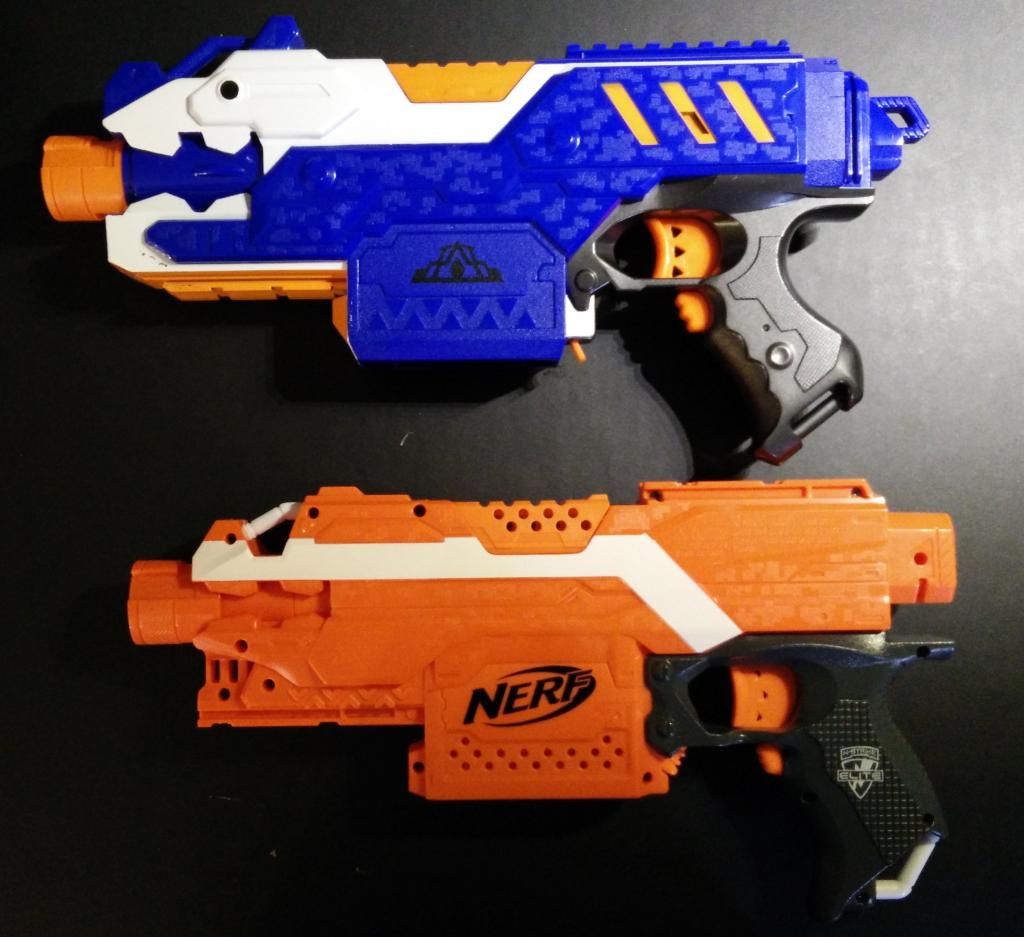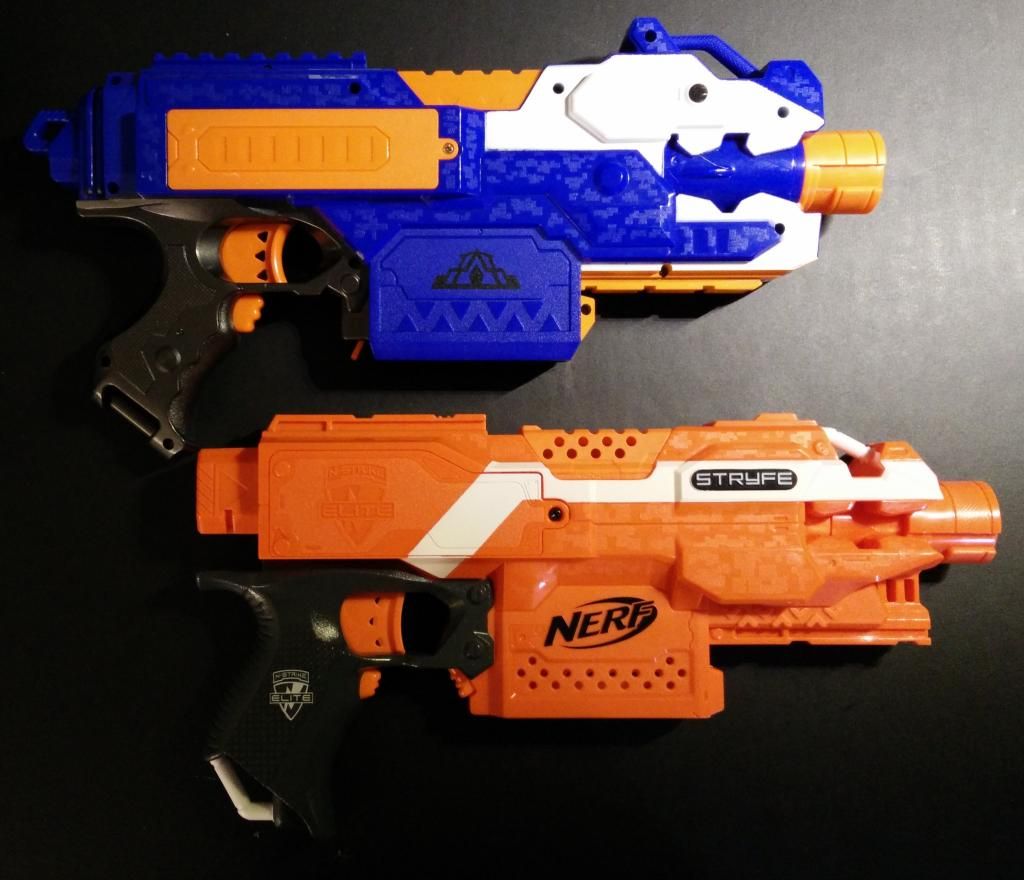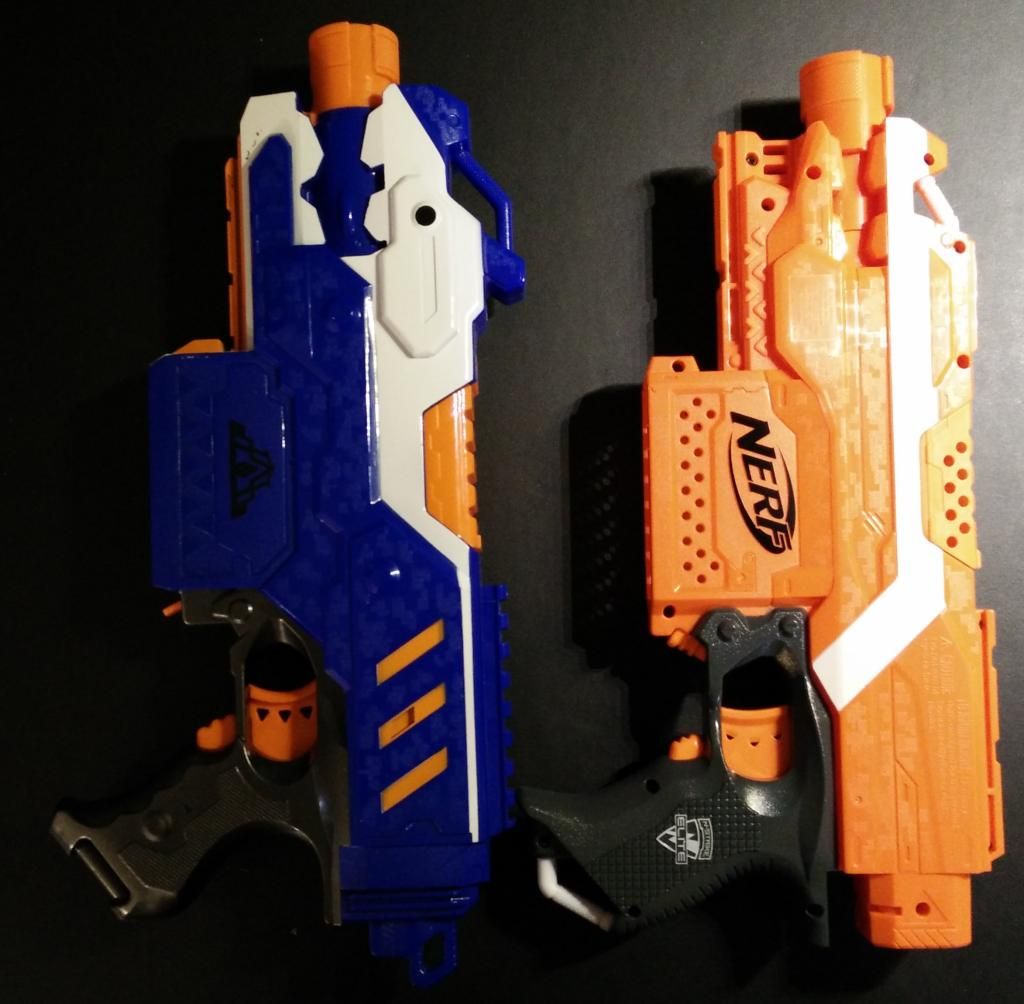 So there you have it. Hope this helps. Performs just as well as the real thing.
You can find it on Ebay, simply search Holy Stone Nerf Gun. or here is a
link