Hey everyone FNG here. Just wanted to share one of my latest mods, Nerf Bigshock. Modded to fire elite and stefan sized darts.
So instead of simply removing the dart post and the AR I took it a step further and boiled out the end cap giving me full access to the entire barrel. I removed the post then dremeled down the remaining material and smoothed out the edges allowing for smooth air flow.
While I was examining the gun I realized by removing the AR there is dead space now in the rear of the gun where the cap was. What I ended up doing was molding a cap, using hot glue, cpvc and Vaseline to essential plug the rear dead space and channel the air directly into the new 1/2" barrel.
I was also able to remove the permanent pin holding the plunger head in place giving me access to play with different spring combos.
Off the chrony this is what I got when testing with a 1/2" barrel:
Stock Spring: 70fps (before pluggin the deadspace)
7Kg OMW Roughcut Spring: 95fps
7kg OMW nested with Stock Triad Spring: 110fps
11+kg McMaster Spring: 130fps
This blaster has some real potential. I was surprise dot see number like this off a Jolt style blaster. The 11kg spring is really hard to prime so I opted to use the 7kg + Stock Triad. This blaster can leave some nice welts with hot glue tip stefans or Chinese solid tip darts.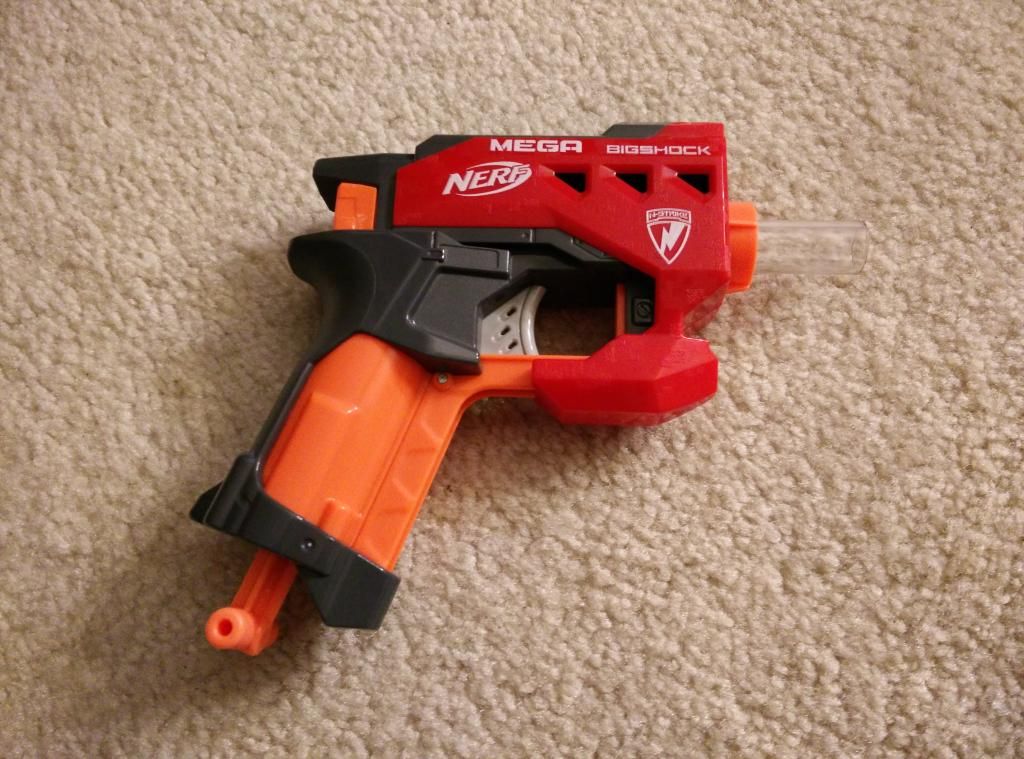 AR removed
Molded Dead Space Blocker looking up from plunger tube
Rear with dead space filled
Plunger head with screw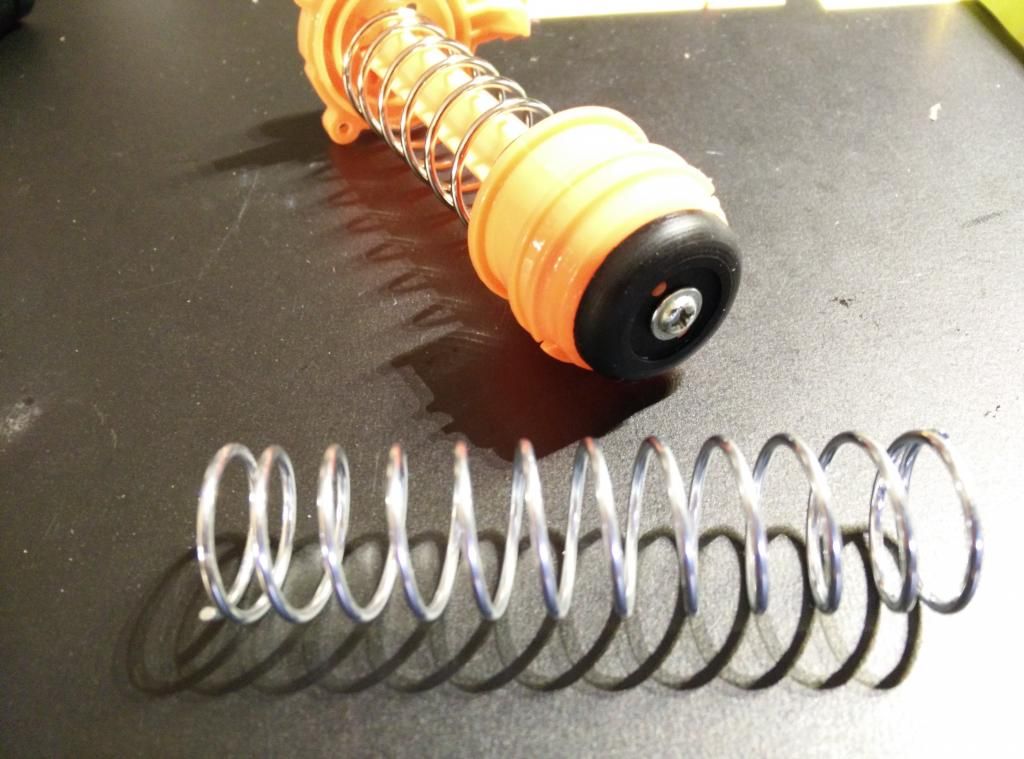 Hopefully I haven't confused everyone with what I was trying to explain with the dead space removal. I have plenty of more projects to share. This is just a first.