Don't leave your blasters in the car or this shit will happen.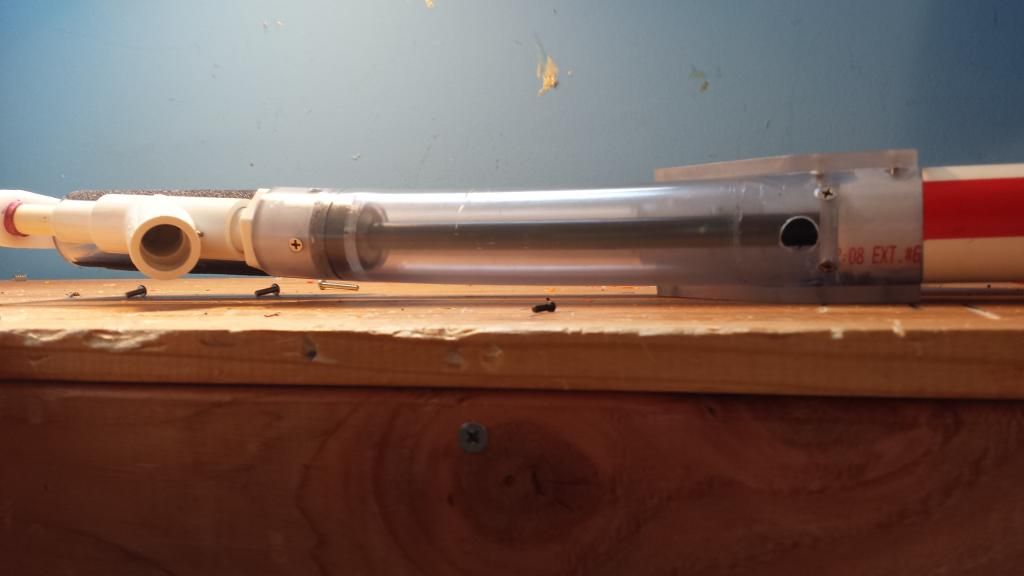 The PVC entered a glass transition state (became soft) and began to conform to whatever it was resting on. I suppose based on the curvature it acted as a simply supported beam. Point being, the inside of a car can get really hot, and I'm only in New York.

I left my child inside a hot car. Now I shall spend the weekend rebuilding her. With MORE FREEDOM this time around.

EDIT: This was in the actual cabin of the car, not the trunk. The trunk is shielded from the Sun's rays, so it stays relatively cool even on warm days. The windows of the passenger cabin of the car allow the sun to get in, and turn it into a greenhouse.
Edited by Aeromech, 23 November 2015 - 02:44 AM.