Preface: I stopped building guitars as I found the atmosphere to be pretty negative. My earlier posts reflected such negativity and as much as I'd like to apologize for the asshattery, its a few years too late. Now I'm back to just doing cad for hire.
I never saw/used the original dart tag stormfire. Its a night finder with much improved ergonomics and no gimmicky light. It's also a good deal bigger.
Materials needed:
Epoxy/Super glue/ solvent weld
1x Everbilt spring (or a spring of your choice IE cutdown [k26])
1x 1" drain plug
1x 1" small screw
1x 3/4" to 1/2" PVC reducer/bushing
1x 1 1/4" drain extension.
A fine tooth saw, or your favorite cutting tool.
a screw driver.
Optional:
some grub screws
thread locker
and a drill bit that corresponds with whatever grub screws you bought.
It comes with a gimmicky acog looking hollow tube of a scope. I threw that away. Stock I was hitting about 40 feet barely.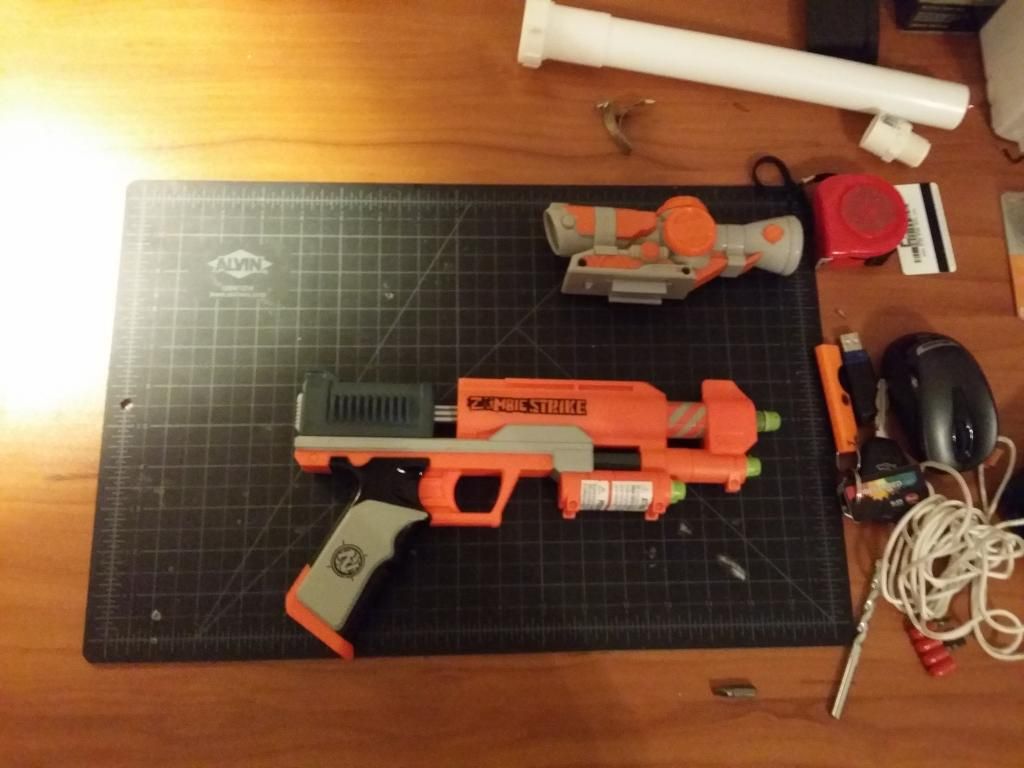 First start by unscrewing the orange muzzle cap
Then unscrew the slide.
Now unscrew the gun, the catch spring might fly out, so be careful.
Remove the internals, and sand the muzzle end of the shell until there are no more ridges
Now unscrew, and take apart the plunger head.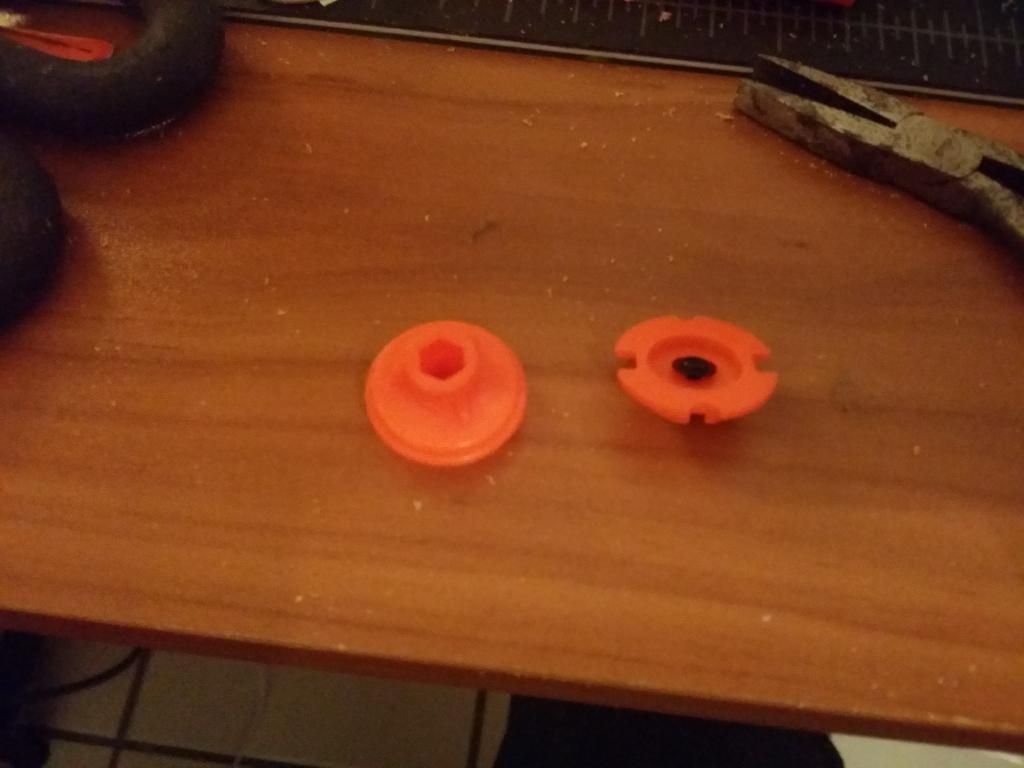 take your drain plug and cut the keyring tab off with a razor or sharp knife. I punched a hole in the center with my screw driver.
slip the bottom section of the stock plunger head into the drain plug.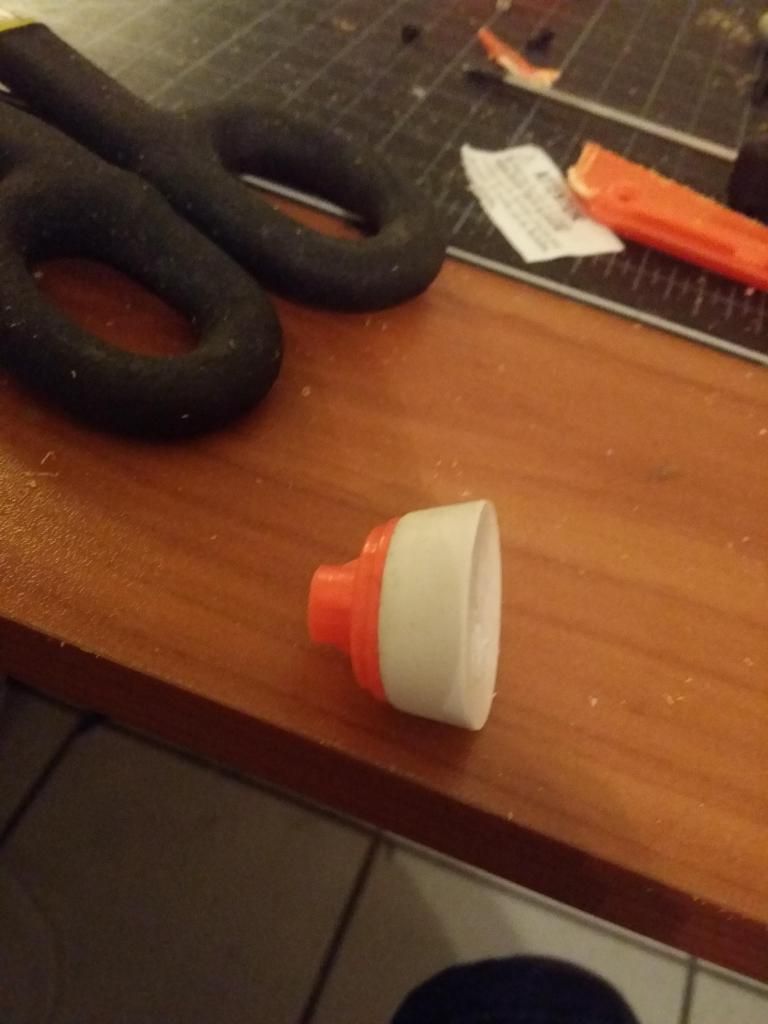 Slide your everbilt spring and then screw the new plunger head on using a small screw, I used a 1" wood screw.
Cut the shell along these lines, right before the top rail thickens for nstrike attachments, and along the gray horizontal.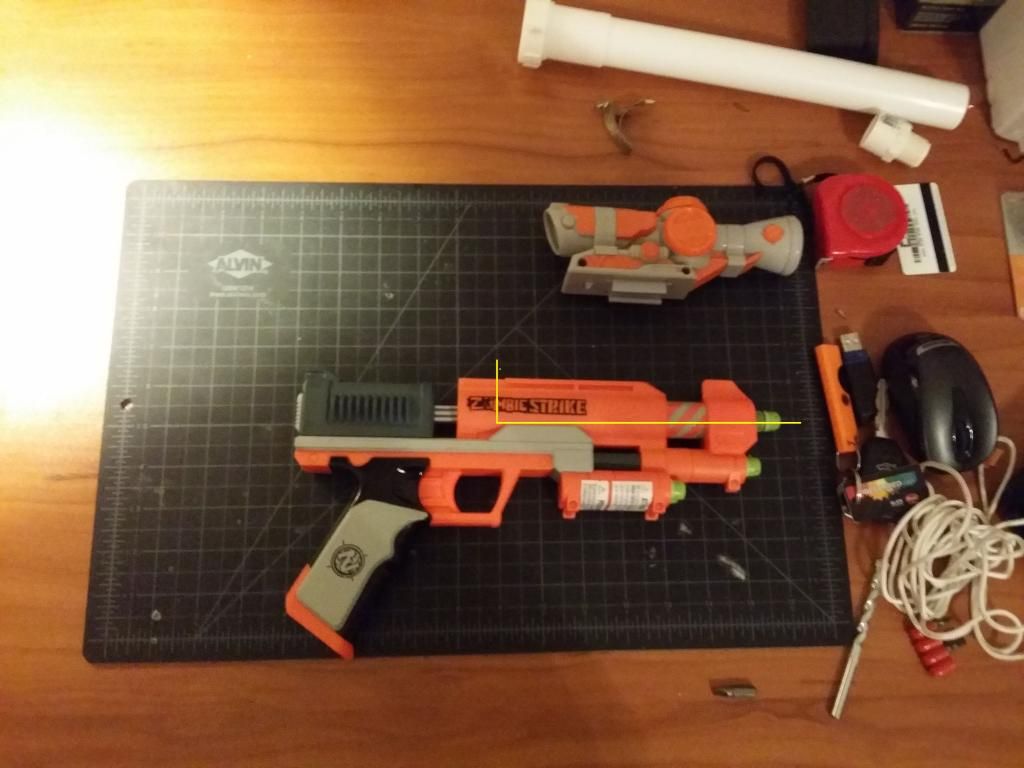 Cut the drain tube to 4"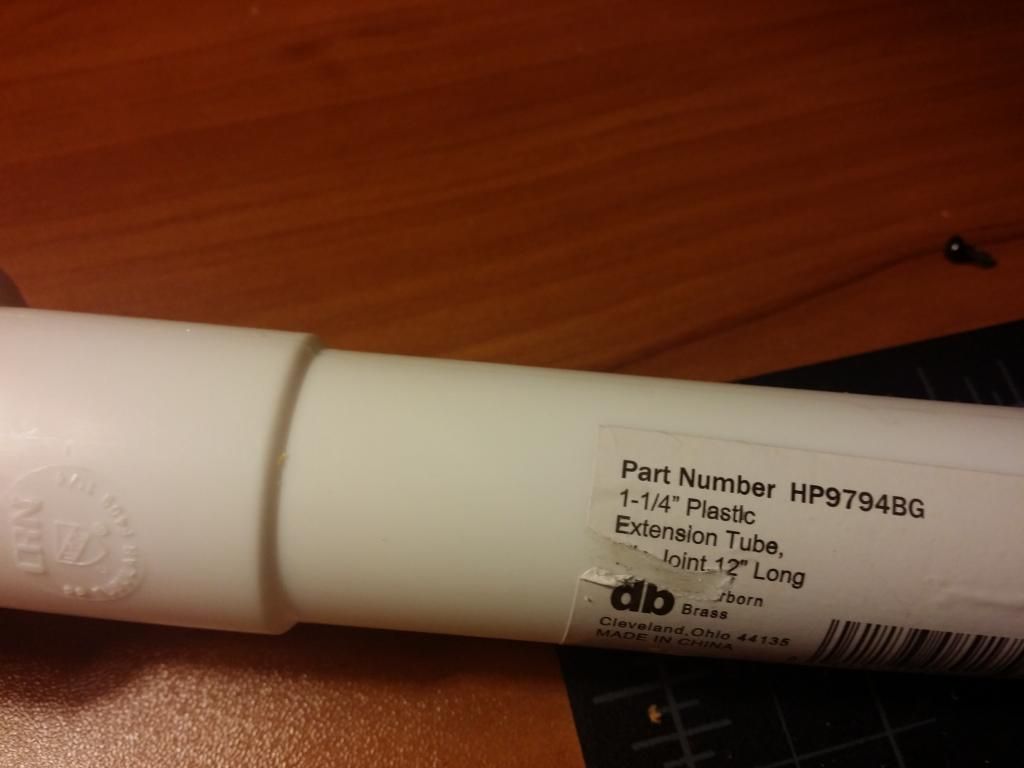 Apply silicone grease/ your lube of choice and slide it over the plunger rod. Then glue the plunger tube directly to one side of the shell.
You can close it all up now. I like the slide over the standard pull handle of a NF, so I kept it on, otherwise you could leave the slide off and attach a key ring if you fancy.
With a 5" cpvc barrel I was hitting between 85 and 93 feet out of 4 shots.
I'd recommend screwing the plunger tube to the shell as well, but I didn't have the materials. My old NF rifles from 2011 have held up being solvent welded to one side of the shell, but mechanical attachment is definitely more convenient and allows for easier maintenance
Edited by The lord of fish, 24 August 2014 - 05:37 PM.