After a week, I finally got to finishing - or so I thought - my afterburner mod on my Elite Rayven.
Problem being is that for some reason, faux barrel attachments are having an adversely negative effect on the dart trajectory(i.e. darts not leaving the faux barrel after the afterburner about 20% of the time). This includes Longstrike barrels and a Retaliator barrel with thinwall PVC. I added some polycarb/pvc infront of the second motor cage en attempt to alleviate the problem but it didn't help much even though the motorcage is now centered and straight. The faux barrel that connects the two motor cages is lined up and centered.
TL;DR, Theoretically the mod was executed properly but darts don't always leave the faux barrel.
Edit:
To make it
more and less erotic
just as erotic but more informative on what I did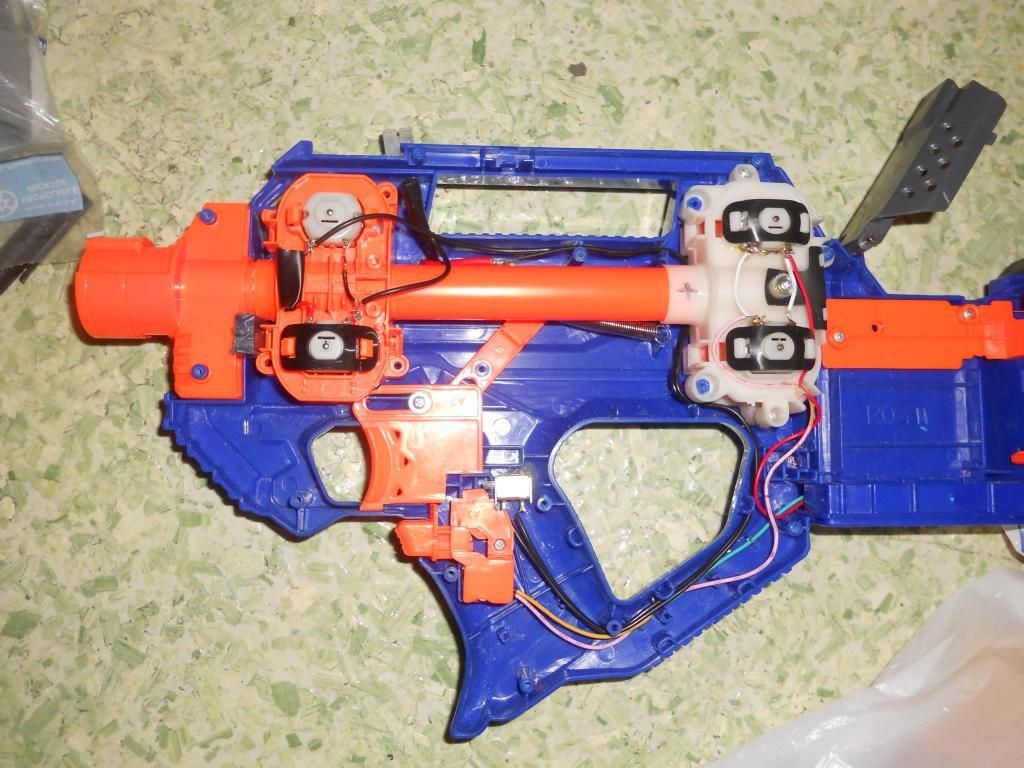 Edited by archangel24, 15 July 2014 - 01:57 PM.