I have modded a Buzz Bee Air Max 6 with rear loading holes, upgraded ORPV spring, and soon to rebarrel it with PETG and the spacers are going to be from Venomm213. What I need help on is what paintjob I should do for it. I was thinking something a gun metal base and sky blue secondary with silver detailing. What do you guys think. Also, I broke the orange side pieces off and am using a nut and bolt to hold them in.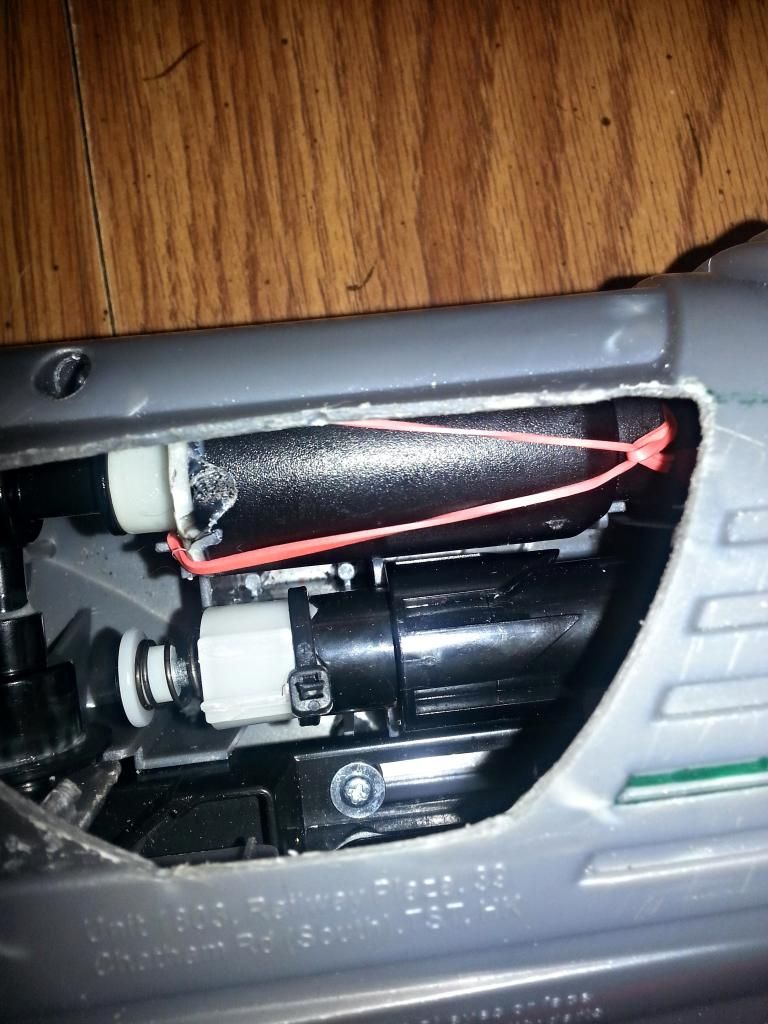 How I am holding the internals(zip tie and rubber band) to accommodate for the rear loading hole, which I didn't consider when I did it. Plus the hole is done with a drill, a 1/8 inch drill bit, and some sand paper.
Tip on stickers:
If you get a sticker off a blaster in a fugly manner, and there is adhesive from it still on the blaster, take a small tea spoon of Butter/Margarine and rub it where the adhesive is, and then after five minutes of rubbing it around, wipe it with a paper towel... and the adhesive will be gone. Learned that trick from my grandfather.