Writeup coming when I have the design perfected.

I've been on a homemade-spree these past few weeks, and I needed a pistol for the New Jersey War this weekend. I wanted something small that packed a punch and has the potential to be in-line with the shooter's arm, a blaster that one could sprint around with if playing aggressively or as a runner. That being said, the resulting blaster is more of a light-carbine Rainbow-Pump Bullpup blaster.



The handle is made of cutting board, the spring is a [k26] cut in half. The blaster gets about 2-7/8" of compression, so it's nearly fully compressed when it's primed. The 2" PETG to the left (front) of the blaster is the priming pump, so it is a top-priming design, like a Recon/Retaliator. The little spring under the pump pulls the pump forward when running or firing on-handed, harkening back to the idea of a "runner's gun."



Just like my Rainbow-pumps, this blaster makes use of an upper and a lower. The upper simply slides into the lower and is secured by two screws in the rear "trunnion" and one at the front. The trigger has to be removed to separate the upper and the lower in this prototype, but that is only because of a mis-measurement on my part. Next version will have a trigger that does not need to be removed to "field-strip."

Opening up the lower reveals how the trigger works:



At rest, the spring-loaded trigger is forward, and the cam to the rear of the trigger is free to rotate. When the blaster is primed, the rainbow catch screw pushes down on the cam.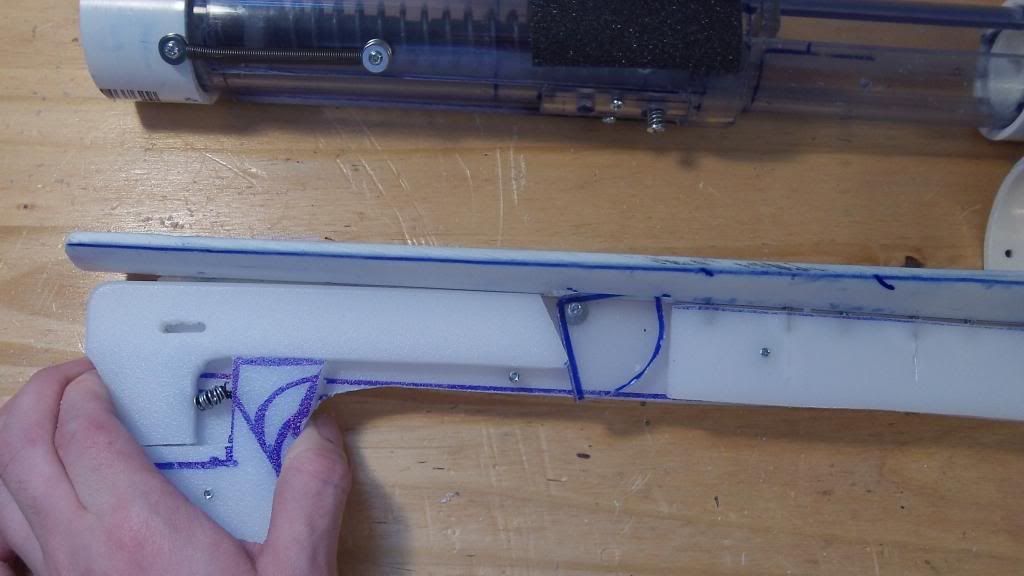 When the linear trigger is depressed, the cam pushes up on the rainbow catch screw, firing the blaster.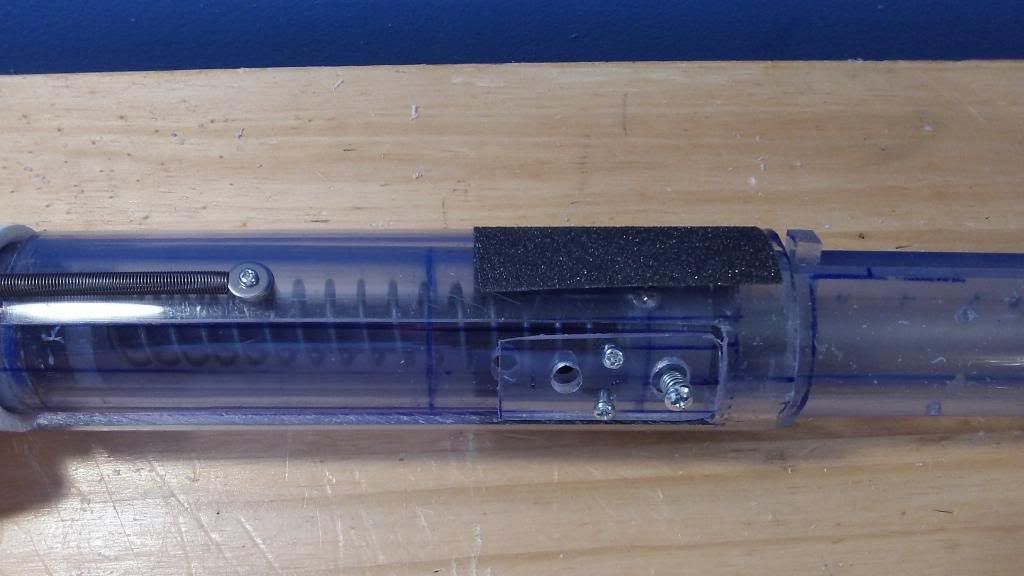 Another shot of the upper, and the protruding catch screw.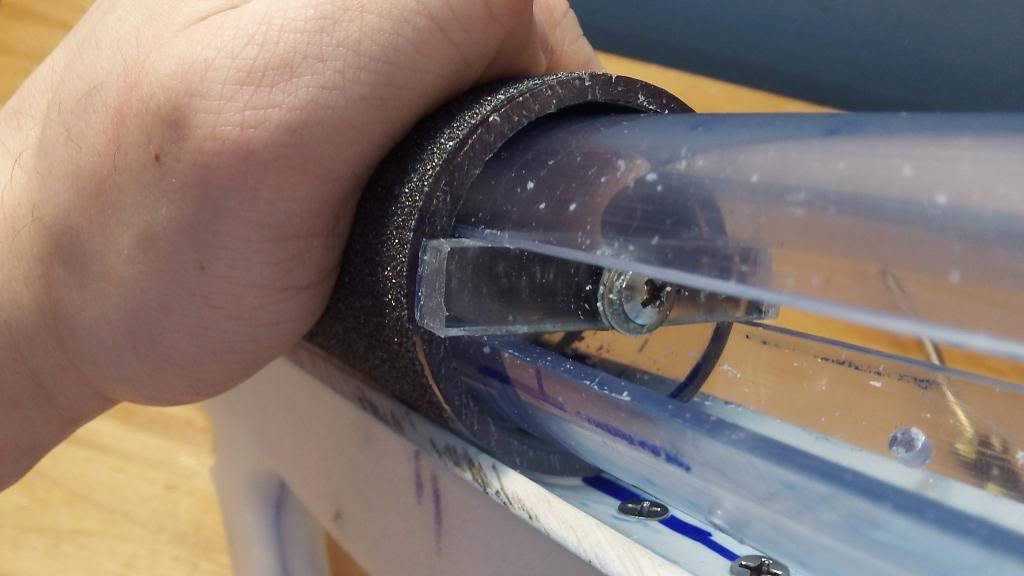 PETG pump pushes back on the priming bar, minimizing the chance for face injuries. The skateboard tape is actually really helpful in priming the blaster, especially with such a high strength spring inside.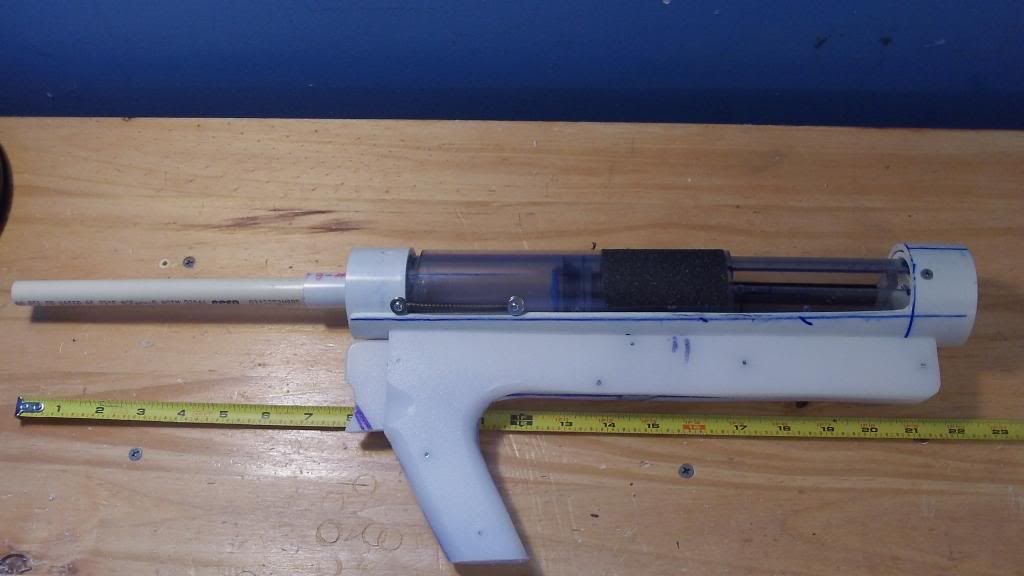 Even with a 7"-8" barrel, the blaster only measures 22"-23".

I will likely be exploring this design more, but I have enough information here to be useful to someone familiar with homemades. Overall this blaster shoulders surprisingly well, and while I don't have ranges yet, this thing "thwacks" pretty damn hard against the cabinet I shoot at.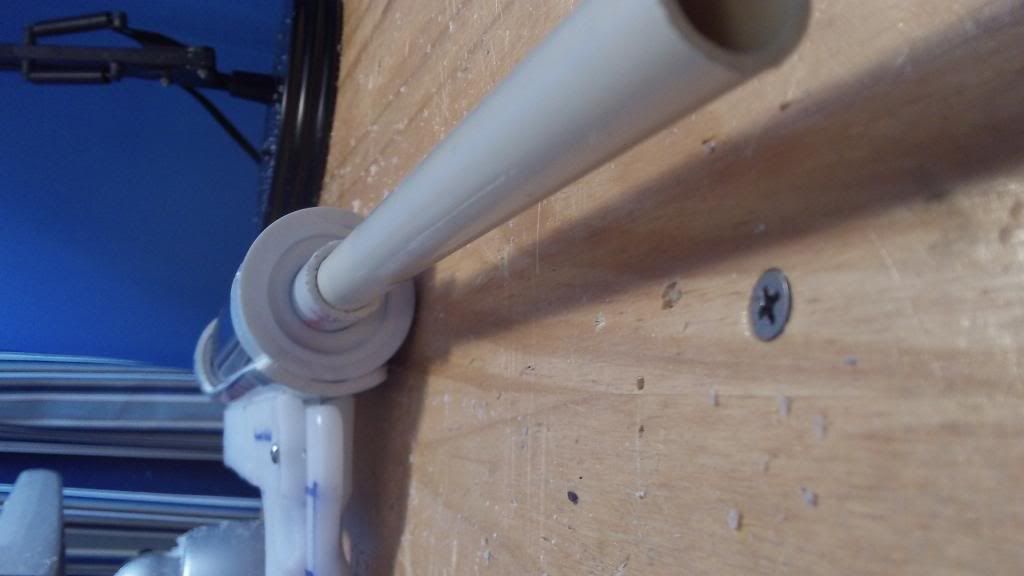 Porn.

Thanks for reading. Questions, advice, flames appreciated.
Edited by Aeromech, 23 November 2015 - 03:08 AM.