Recently, I was given a 4 foot long Super Soaker, made by Larami, before nerf took over and corrupted the water gun industry. It was fun, but took like 50 pumps and was ridiculously heavy. So I scrapped it for the air tanks and gun. Here is the shell(most of it) after I gutted it.
The gun is called the 'Super Soaker Monster XL', and it uses two enormous 16" long air tanks, and they are each the approxamate circumference of 1 1/2" PVC. However, this gun is designed for water, so maybe that is why they are so massive.
Here is a horrible picture of the tank.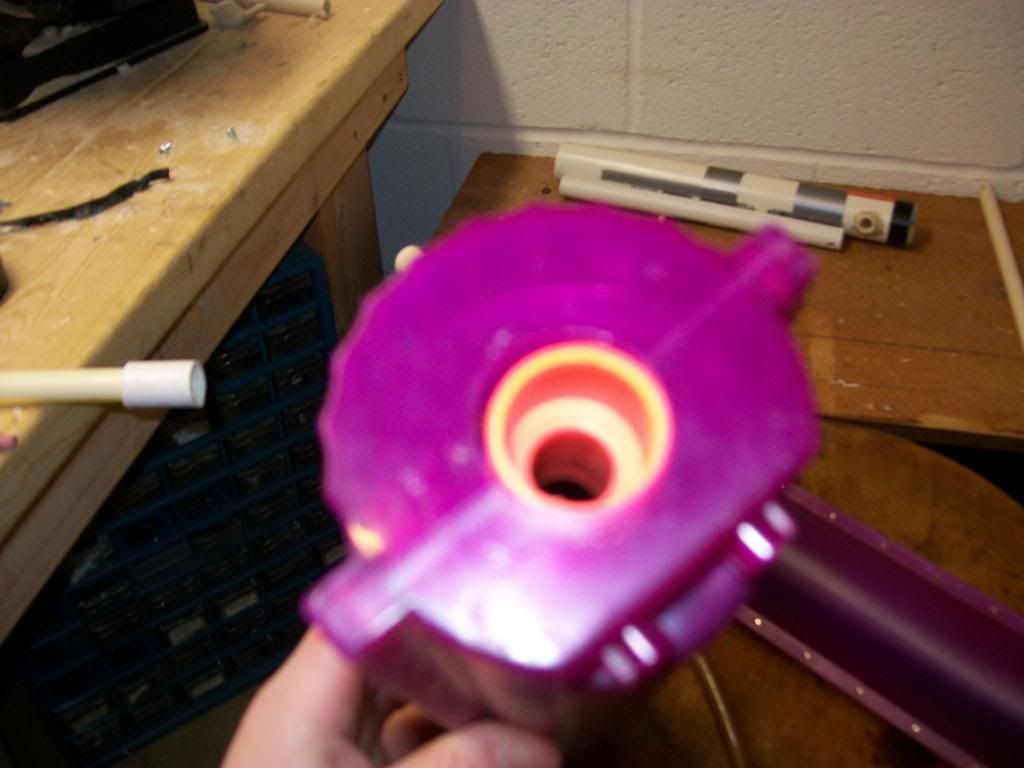 and here is the thingy in front of the two tanks with the valve (for lack of a better word. I plugged one of the holes.
this is the pump shaft.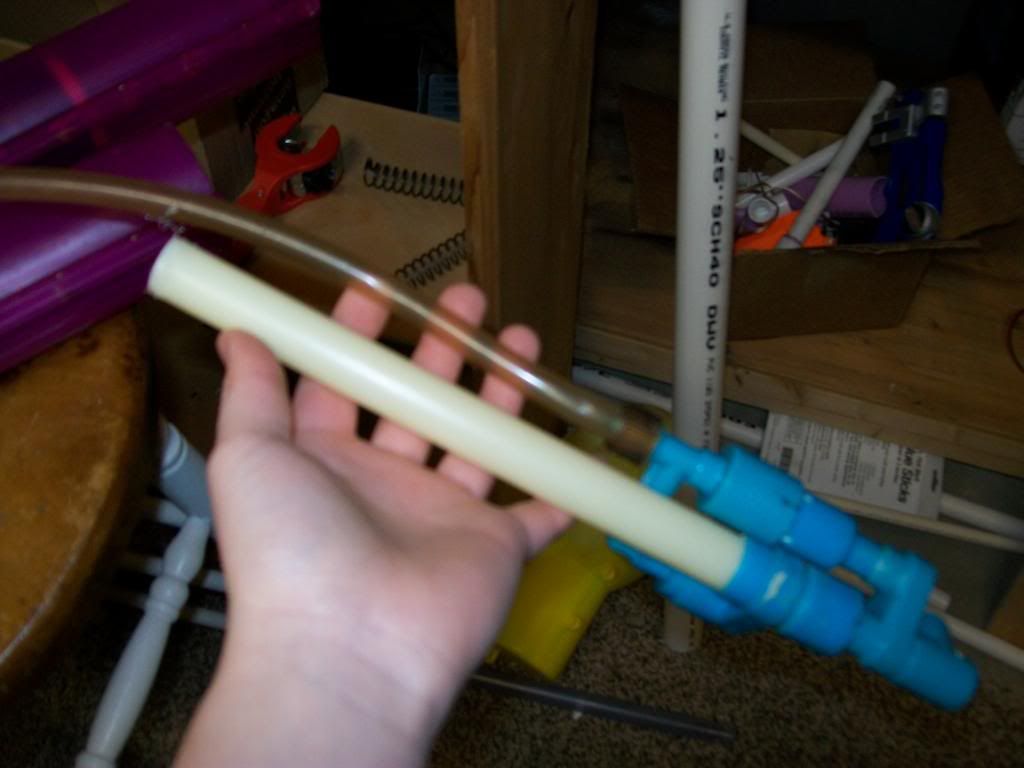 you might also notice the first gen nf in back.
Anyways, thats all the pics I have. The point is, I know nothing about airguns, or how they work, so I ask you out there who are more knowledgeable than I, what you think of this blaster, what I might be able to do with it, etc.
In addition, when i used my air compressor to pump air into it, it literally shot a hole through plywood using slugs, and I am not using the right barrel size or length. Would someone please explain to me how I could use this thing, or maybe I could ship it to you and you could figure it out, i am clueless with air seals.
Thanks
Spiderbite