Hey guys I have been working on this for about a week now, and I want some feedback, and some suggestions and thoughts.
First I want to give thanks where it is due, roboman was awesome and gave me some models and it was a great starting point.
Specs
All the red is 1/8 inch aluminum and the black except the priming bars is a plastic
Has 7" of draw on a full [k26]
Uses a rainbow catch
A 1.5 OD plunger tube and 1.375 ID
Need to put some small detail works and the catch.
Before I start machining anything I am looking to print the handle if anyone can help me out let me know the dimensions are 1.25" X 3" X 12"
If you are interested in one PM me and I will gladly work something out with you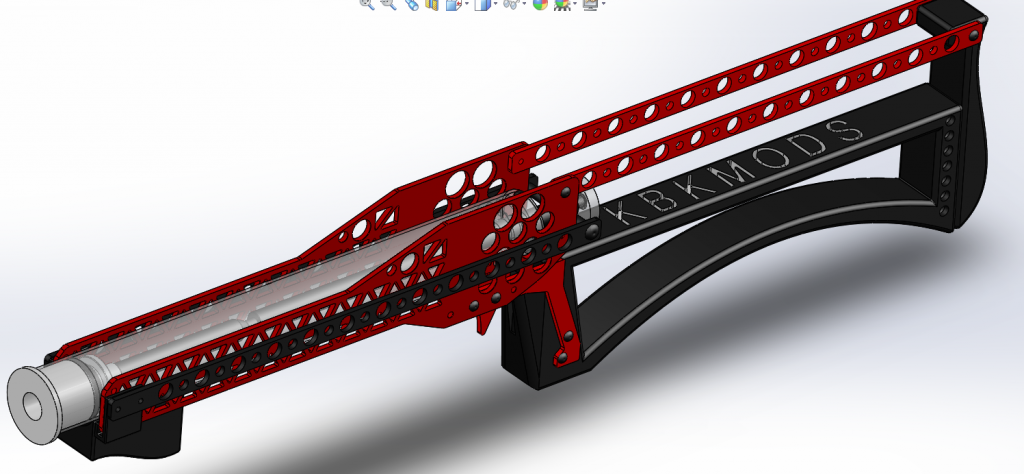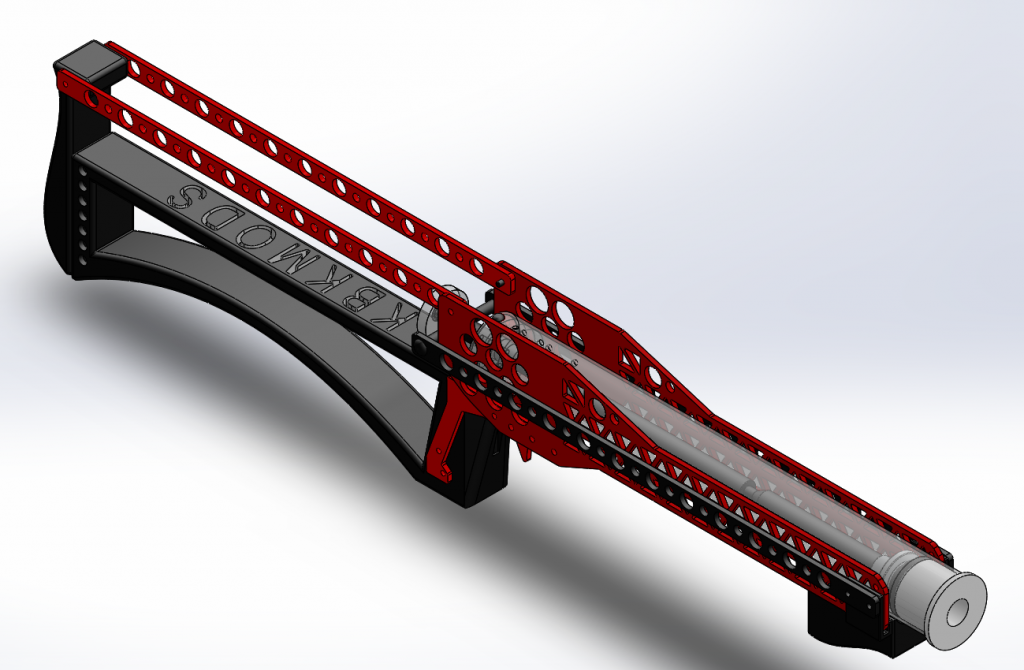 Edited by kbk652, 17 February 2014 - 01:44 PM.