Hi everyone. This is my first post so i hope this is going in the right spot. I recently decided to try a new approach to nerf. Mixing the atmoshpere of laser tag with all the greatness that is Nerf. This is a picture of my first run at painting my darts to react with the blacklight. The only issue with painting them was that if the paint is not 100% even, you will have darts veering off every different direction. I am going to order the zombiestrike darts as they seem to be neon green. But they arent available where i live so until they show up this is what i have to work with. Interested in wether or not anyone else has done this with nerf.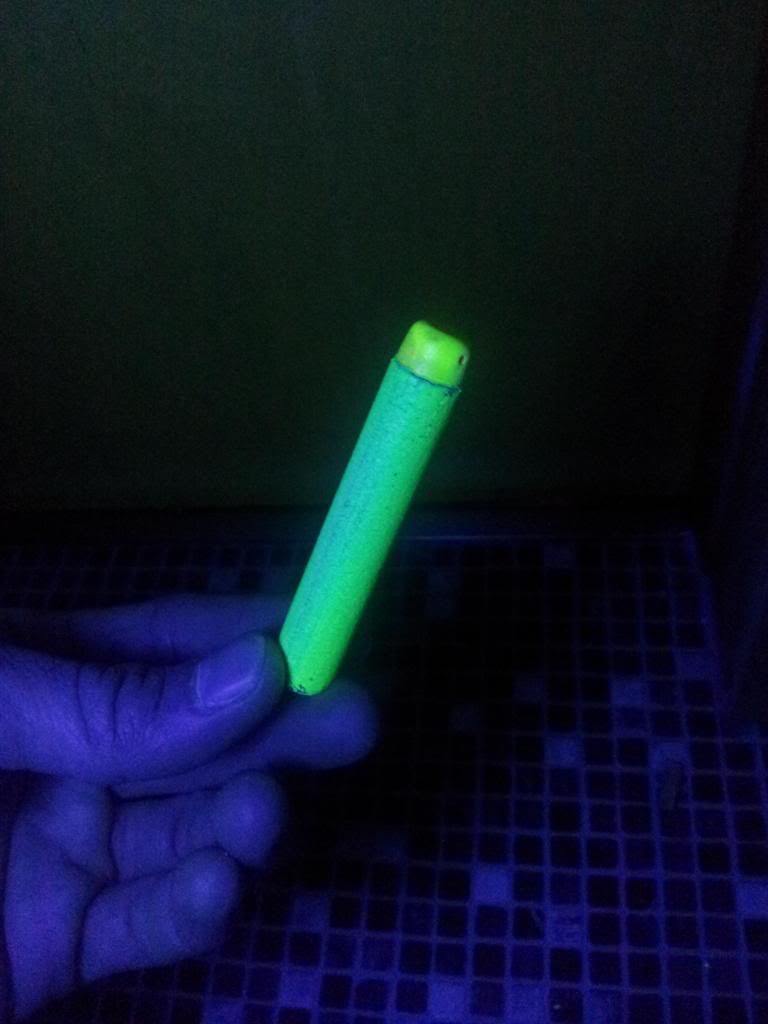 Paint used was Krylon fusion white as a base. With armour coat flourescent yellow as a top coat.
Edited by Ashenal, 29 January 2014 - 05:30 PM.