I was at my local Ace Hardware and saw these beauties.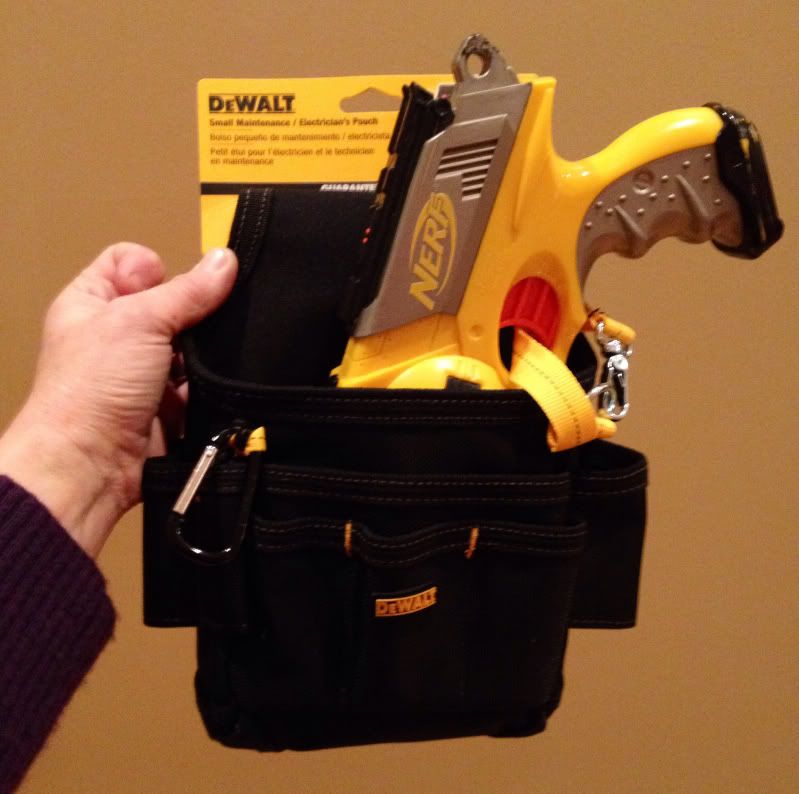 $17, belt loop AND clip, extra pockets,extra clip and carabiner, two ways to secure the blaster in the holster.
I'm probably going to cut the bottom out so the Maverick sits down further in it. And I cut loose the internal strap loose to use as a handle strap.
I'm guessing this will hold pistols other than the Maverick. I'll be tinkering with it for a few days until I get it exactly the way I want it.
But all in all, for the money, it's a beautiful thing.