A few days ago, I decided to mod my Raider. After looking at an internals picture, I reassembled the gun (It was taken apart for reasons I don't remember). So far I have not done any extensive mods, in fact, I haven't even removed the AR (yet).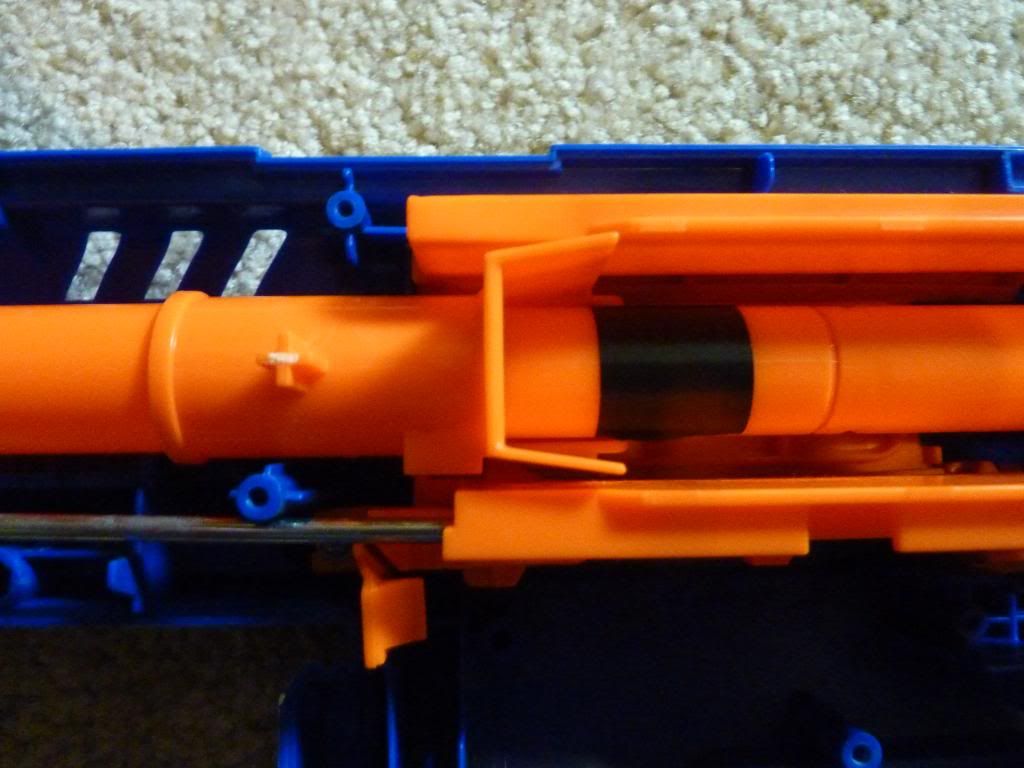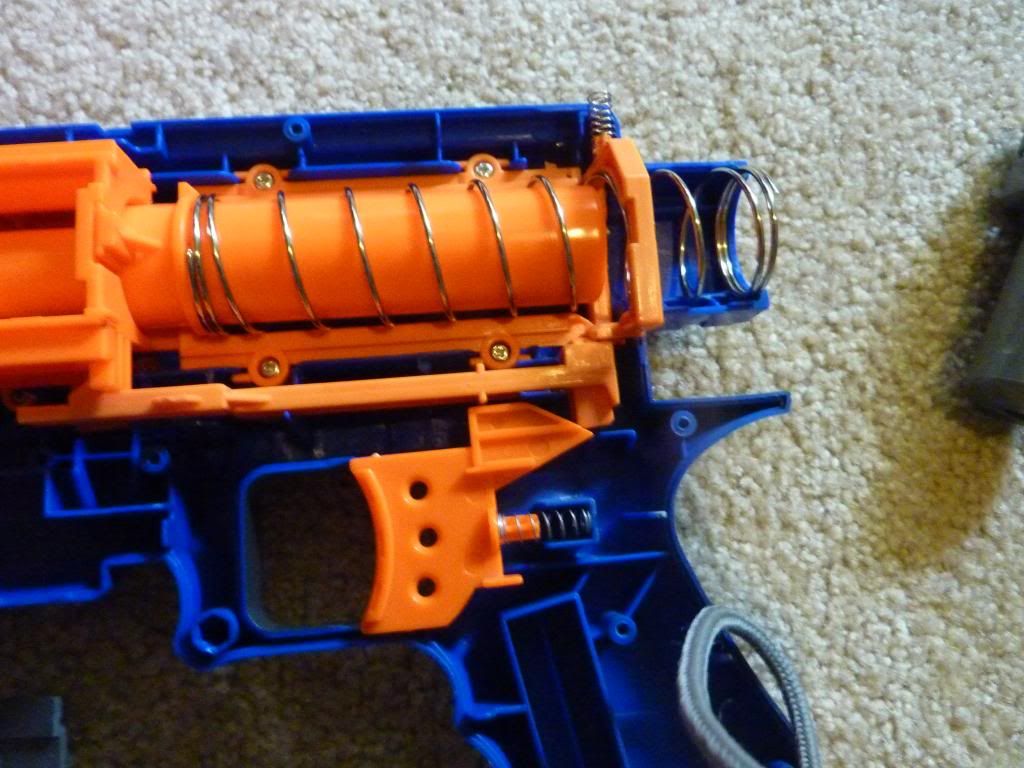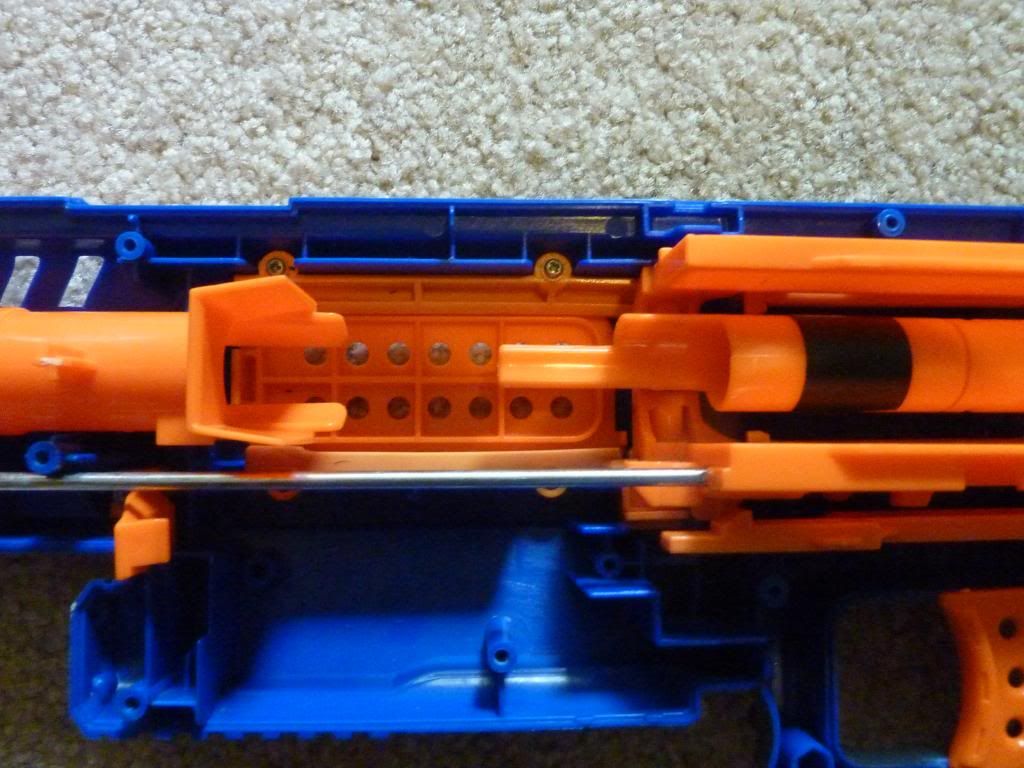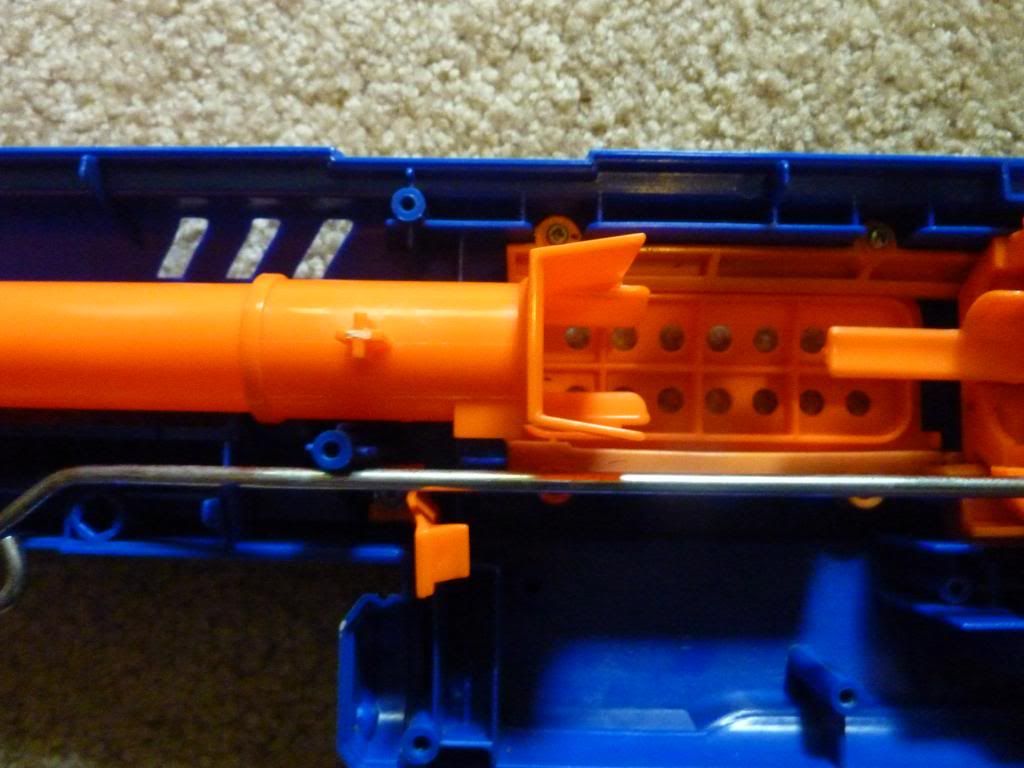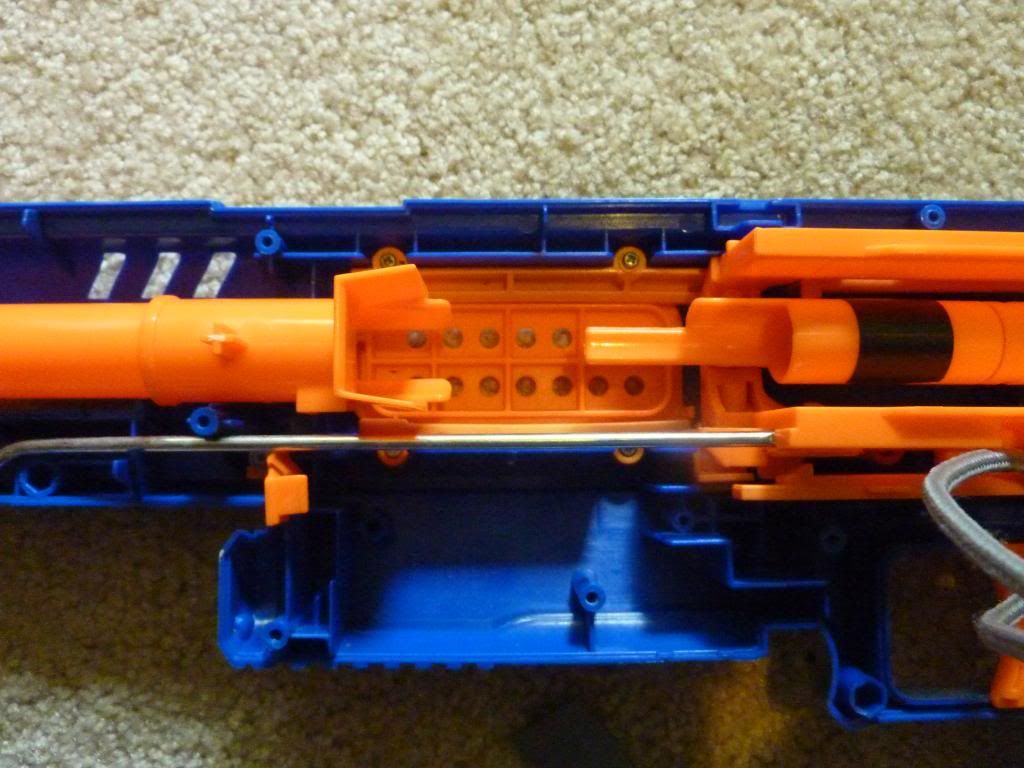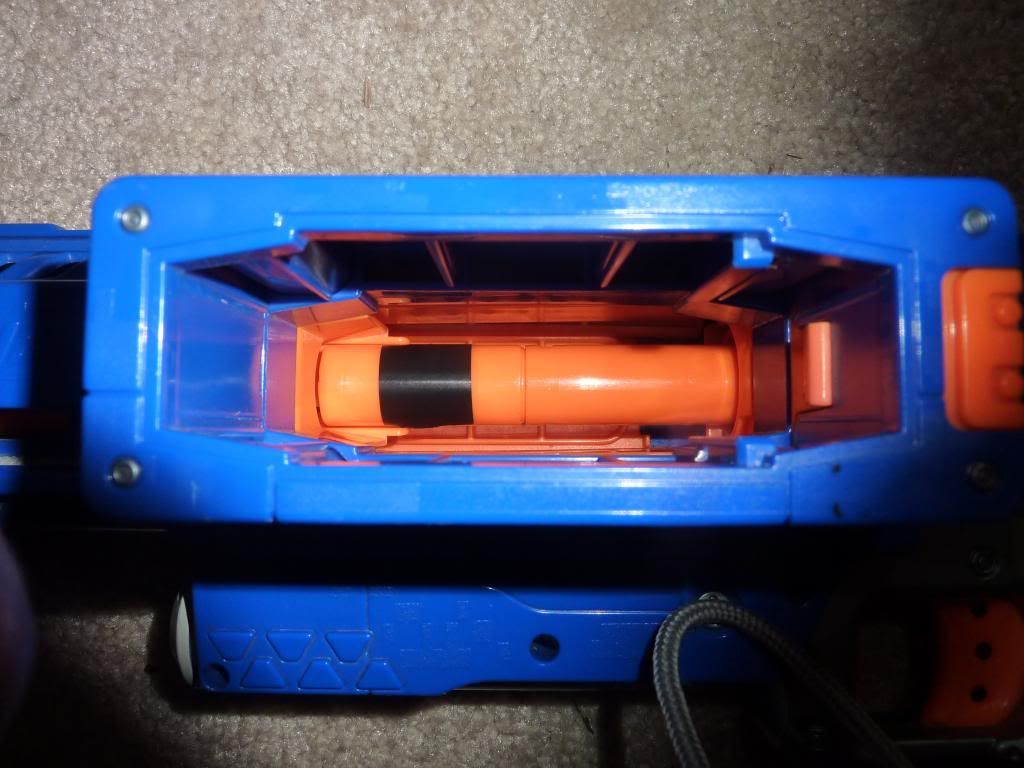 (Please tell me the images worked)
So, as you can see (hopefully), I have removed all the locks in the gun, and taped the over-pressure release thing. I tested the gun, and it did almost nothing. Some of the darts fell out of the barrel (shown here, hopefully),
[/URL]
while other dart didn't even move. After that, I tried putting a dart in the breech by hand, and when I fired, it shot a reasonable distance for a mostly stock blaster. So, basically, I have a Raider that won't fire out of a clip. If anyone knows why this might be happening, or sees anything wrong with my internals, please post. Thanks in advance,
The Dart Blaster
EDIT: Yay, the pictures worked!
Edited by Zorns Lemma, 23 August 2013 - 07:26 PM.