*introduction*
So I went to target and they had loads of new nerf/buzzbee blasters... I was contemplating the sledgefire but the damn fucker is $30.00. Then I saw the Max 6, the new EXTREMEEEEE line from buzzbee. I thought it would have great potential.
/introduction
This is kinda what it looks like, I already tried to do a pump replacement but here's the general gist of what it is
You can make it rearloading, it has enough space.
It's stupid simple to mod. Unscrew everything, and take the turret out.
The restrictor plates are glued on, so plop it in some boiling water and pop the caps off.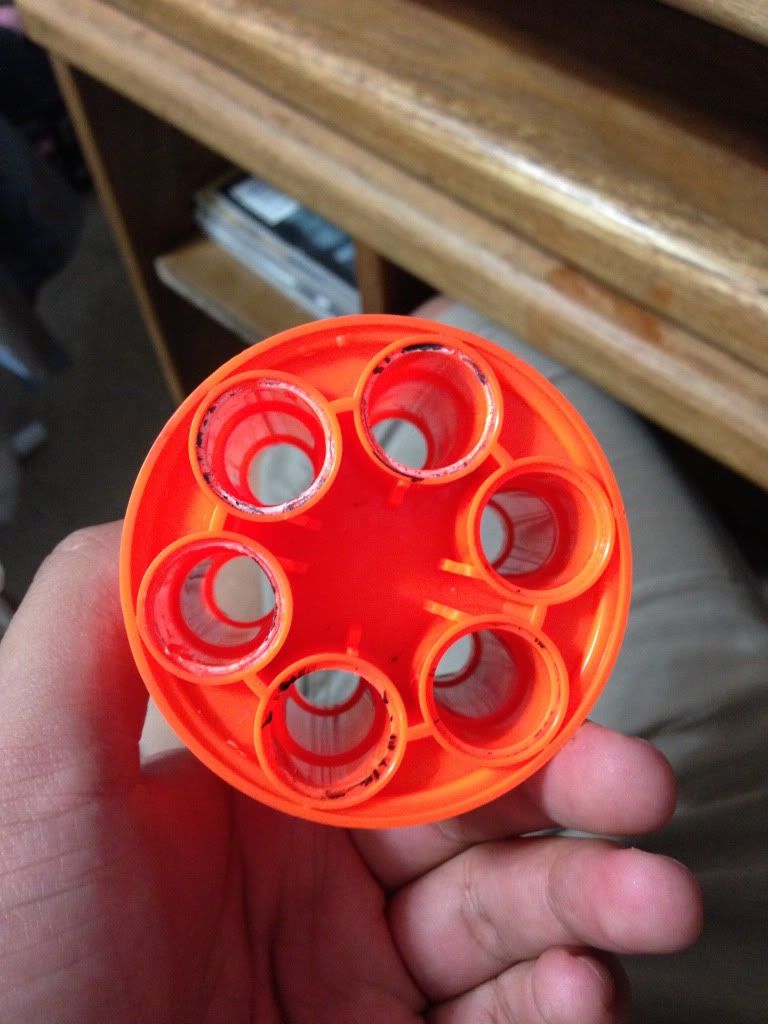 rebarrel with PETG.
DO NOT PLUG THE PUMP.
You will break the little plastic piece attaching the pump to the external part.
Anyways put back together and you're done.
Edited by xXhunter47Xx, 21 August 2013 - 01:27 PM.