I recently modified my Stampede for a small amount of size reduction and a voltage upgrade. It's currently running around 16.8v. When I first put it back together, it bump fired quite a bit. Bump firing means that it continues to fire even after I let go of the trigger. I opened 'er back up, and went to this thread here:
http://oznerf.forumo...t-your-cure-now
I did what they said, I increased the strength of the spring for the switch under the orange cover next to the white piece. I also attached a spring to the same white piece and stretched it to a place to secure it, to give it more resistance overall. Yet it still bump fires. I really need some help, and I cannot figure this out. Anyone with any ideas? Thanks in advance!
I did not bypass any switches at all in this blaster. Yet.
- - - - - -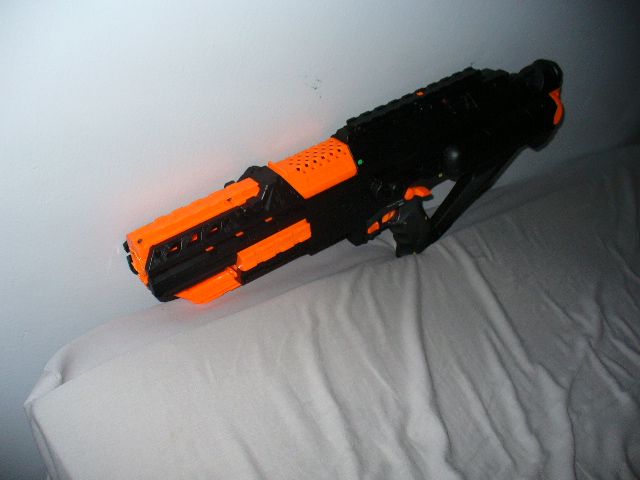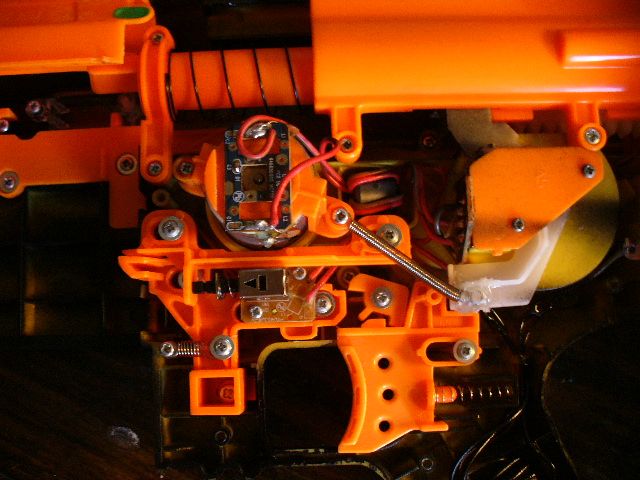 Edited by Keola88, 02 August 2013 - 06:20 PM.