N.E.N.O 5! We're Back In The Saddle!

Well,
its about that time of year again, the snow has cleared, the sun is shinning, and the
New England
area is getting further and further in the War scene, so lets kick things off this year the right way, with sweat on our brows and welts on our skin!
let us continue,
shall we
?
When?
:June 29
11am-5:30pm
What?
: Northeastern Nerf Outing, a CT Nerf war. (AKA
N.E.N.O
!)
Where?
: Veterans Memorial Park
575 Pleasant Valley Road,
South Windsor, CT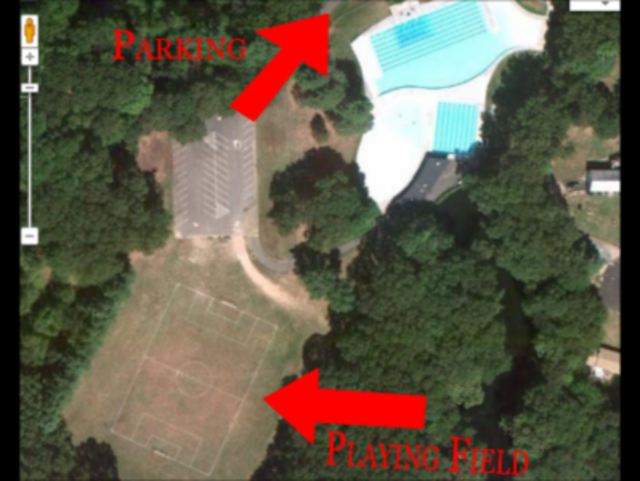 Now for the "
Do's
and
Dont's
" (aw man really? yes really, safety is required, but we are also trying to have an amazing time!)
Do
bring blasters! at least 3-4 Primary, and maybe a pistol or two. (depending on your play style!)
Do
bring darts,(how much? that is up to you. we always recommend 100-150.)
Do
bring eye-wear! (you don't want to see what it looks like, or what it feels like to have someone perform a 360' tailspin off of a trampoline and shoot you with a 4B in the eye, believe me, its not fun.)
Do
bring a good attitude! (pretty self explanitory)
Do
bring the cash mulah! you never know what kind of things people show up with, so you may want buy some things! and we may just order a pizza, you never know!
Don't
be a sore loser! we are here to have fun! and that's just what we do!
Don't
bring darts with exposed metal or that you wouldn't like to get shot by. At N.E.N.O we don't have to many blaster restrictions but be logical and responsible.
Don't
be a dick, just smile and fling darts!
Planned events
!
-Pistols
-Awfuls
-Stock blasters
-CTF
-Manhunt
-Deathmatch
-CTF
-Free for all
-
Red
vs
Blue
-Plant the bomb
-3:10
-Protect the core
Things that we will do during down time include the following:
-Trading
-Eating
-Laughing
-And a Raffle, so bring something good for the pile!
Attendees
:
Myself
Siriuslyharry (host)
zx532
M3gamanR
tinoraxen
UraniumMods
spacephrawg
Alfatrooper +2
Side Notes
:
If you need to borrow a blaster for the day, PM me and I'll see what I can do
If you need to borrow darts for the day, again PM me and I'll see what i can do
Edited by kidame tomanaka, 19 June 2013 - 07:23 PM.