I find the Air zone hawk a very cool, and fun blaster to use, but it really doesn't get great range. My goal was to attempt to make this blaster achieve much better ranges, and maybe be war worthy. Also, in all the time have been here, I have never seen a mod for this blaster. Anyway, lets get to the mod. By the way, sorry for the crappy pics.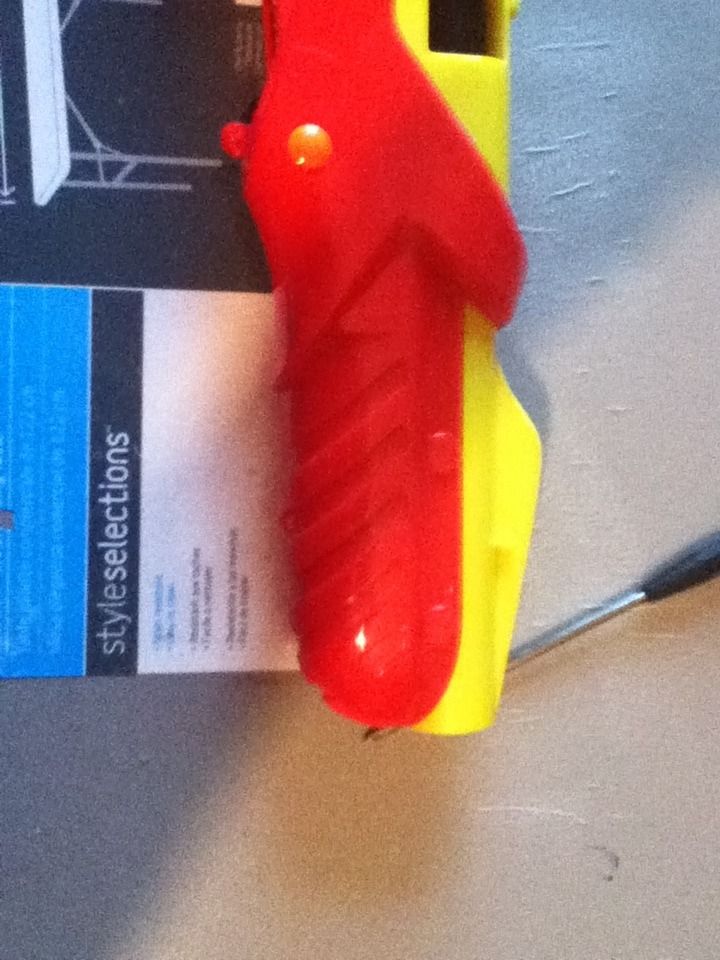 First, you have to cut the front orange cap off like so.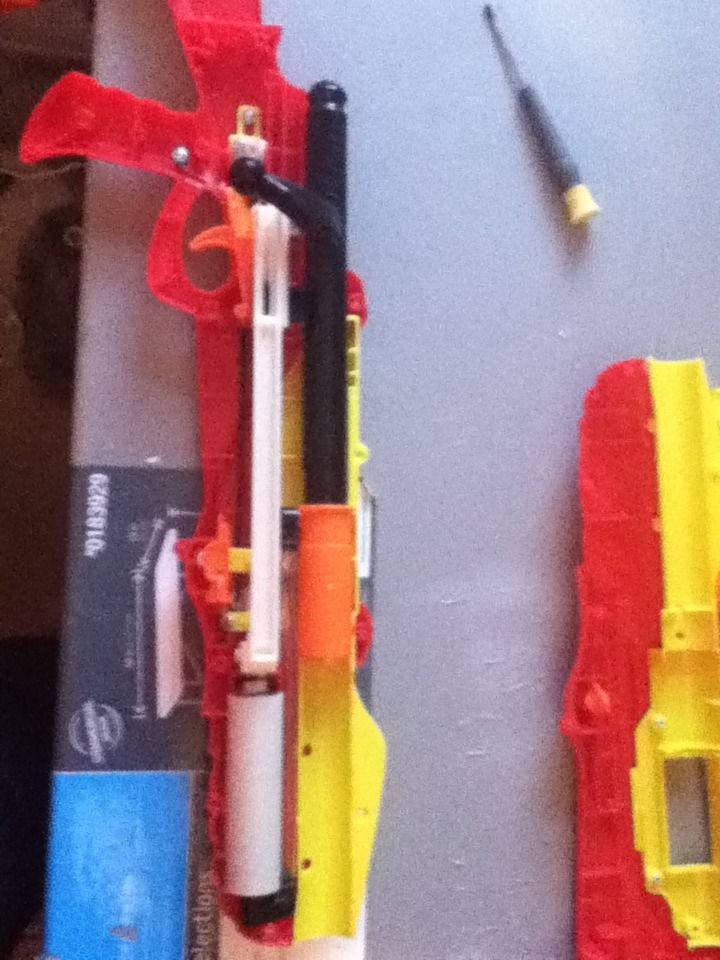 Then open the blaster up, here are the internals (it's not as complicated as it looks).
Here is the plunger/bolt assembly.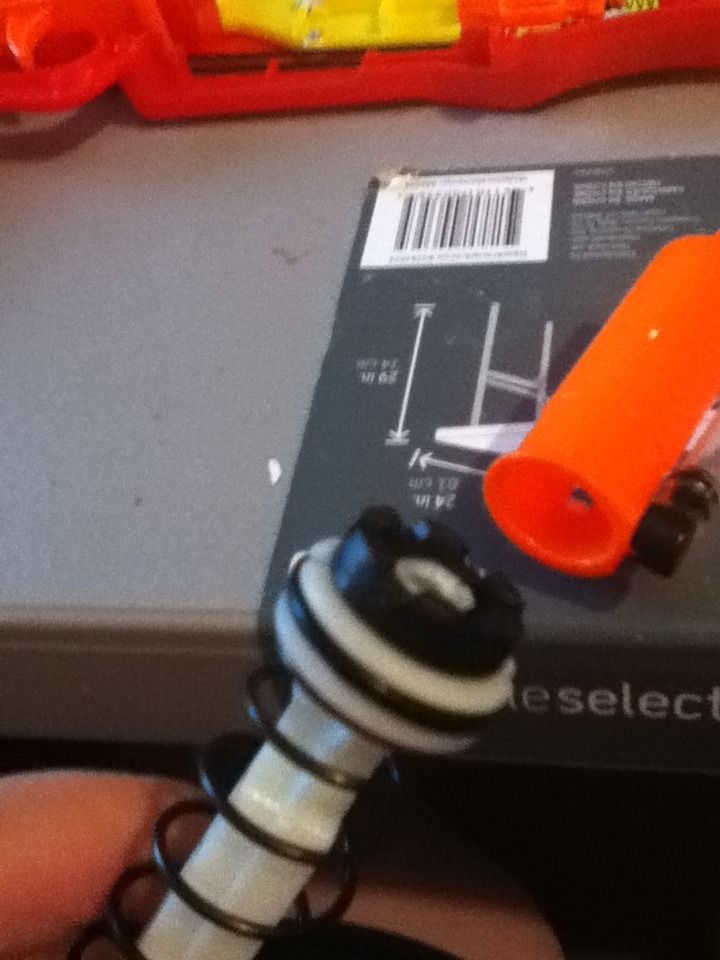 take the plunger rod out, wipe off all the grease, and put some tephlon tape under the o-ring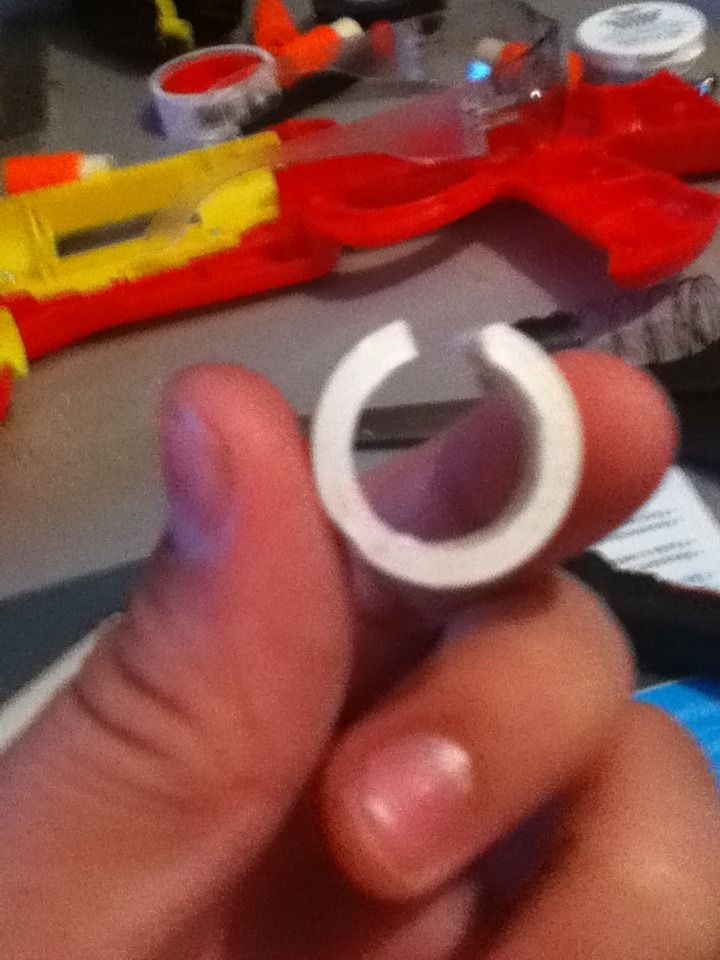 cut out a 1/4'' length of 1/2'' PVC, and cut a slit in it like so, this will act as a spring spacer.
put the PVC ring on the plunger rod, and below the spring, like so
Then take a pair of pliers like these with the circle in the middle.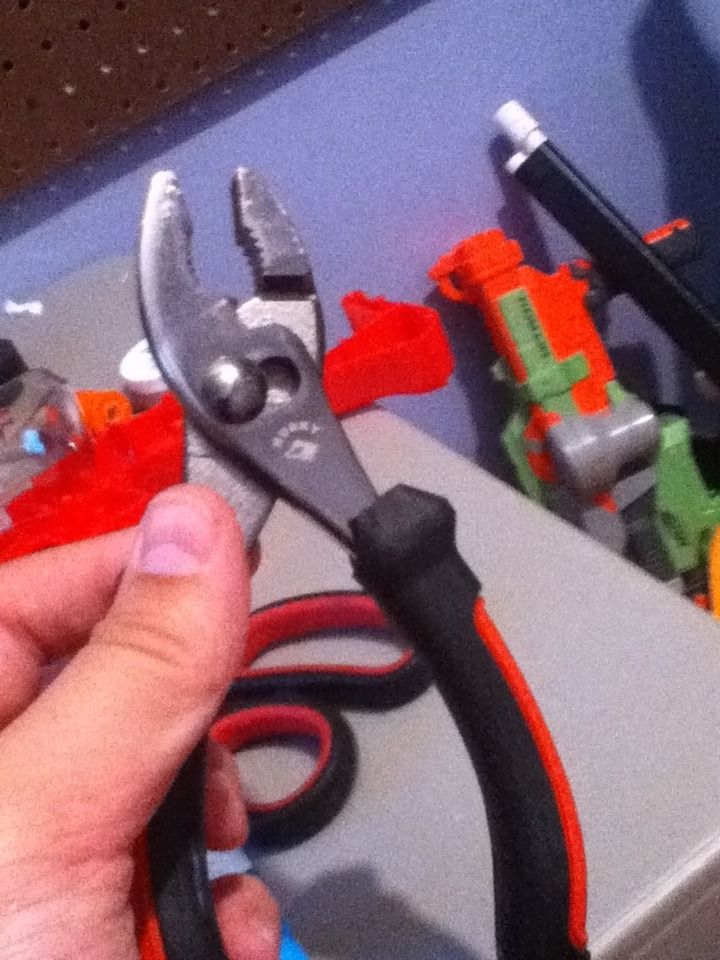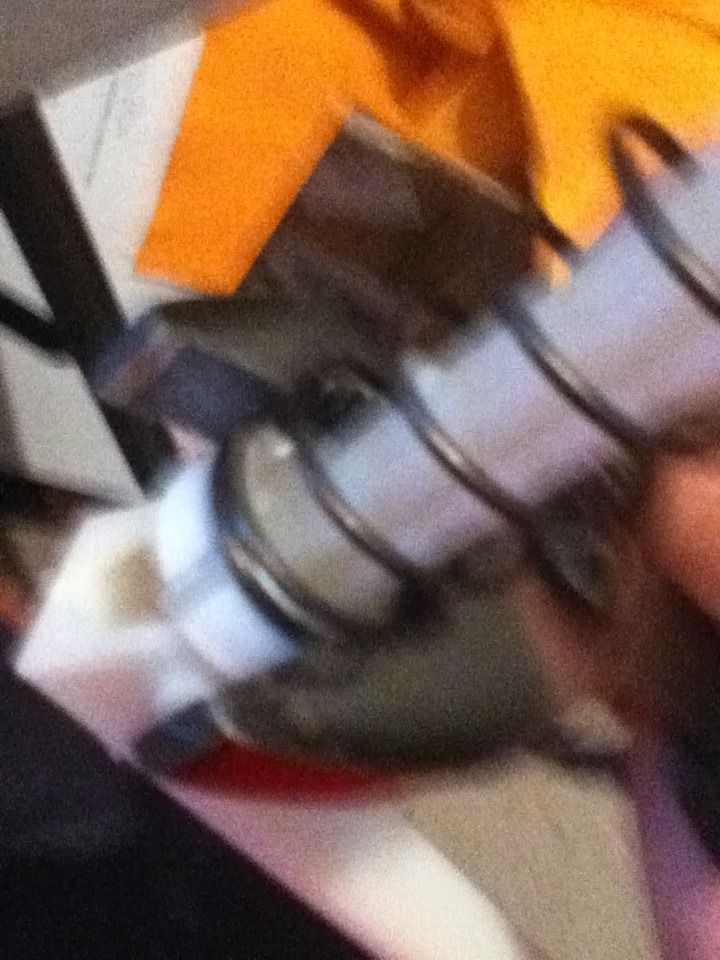 then wrap those pliers around the PVC ring, and tighten it up, like so (sorry for blurry pic)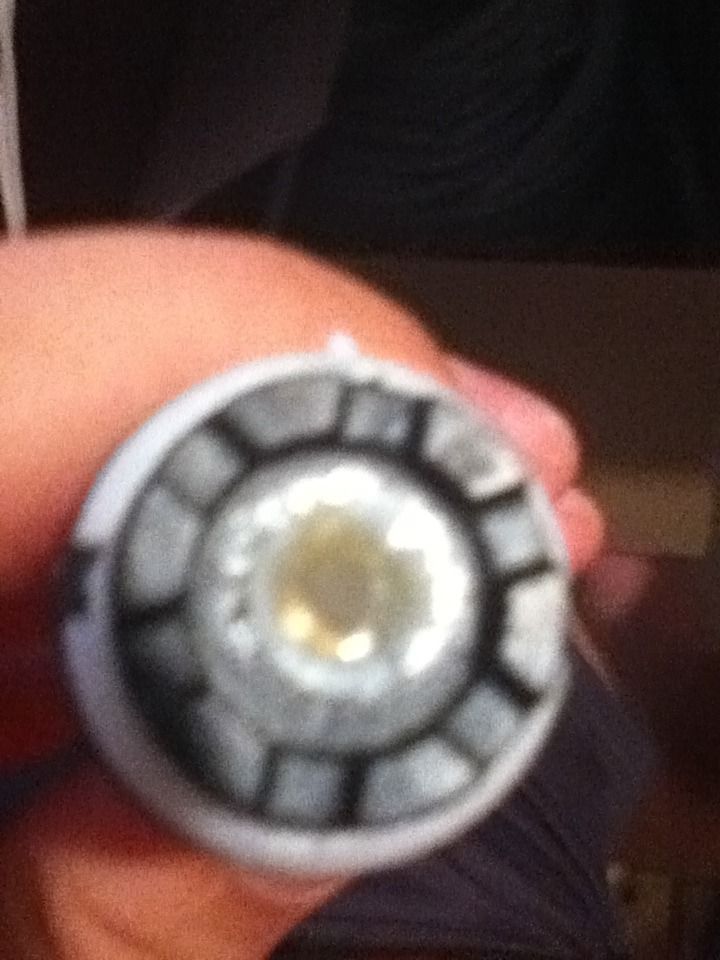 Then fill that hole on the top of the plunger rod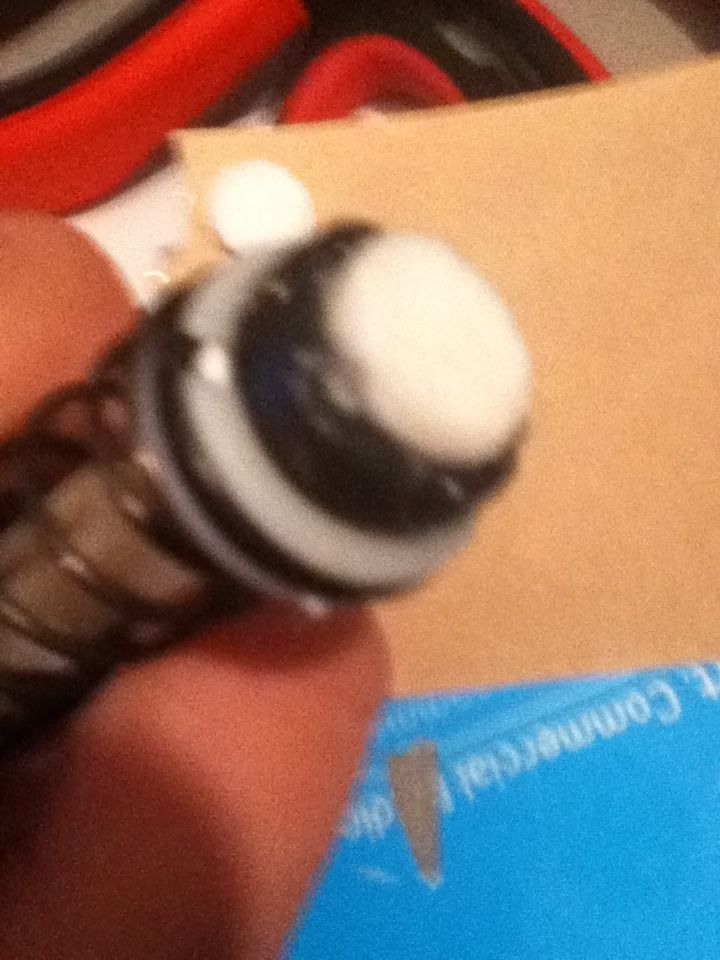 After that, put some felt pads (that most people use for stefans)on top, and use some hot glue to make sure it stays down.
Then put your internals back in.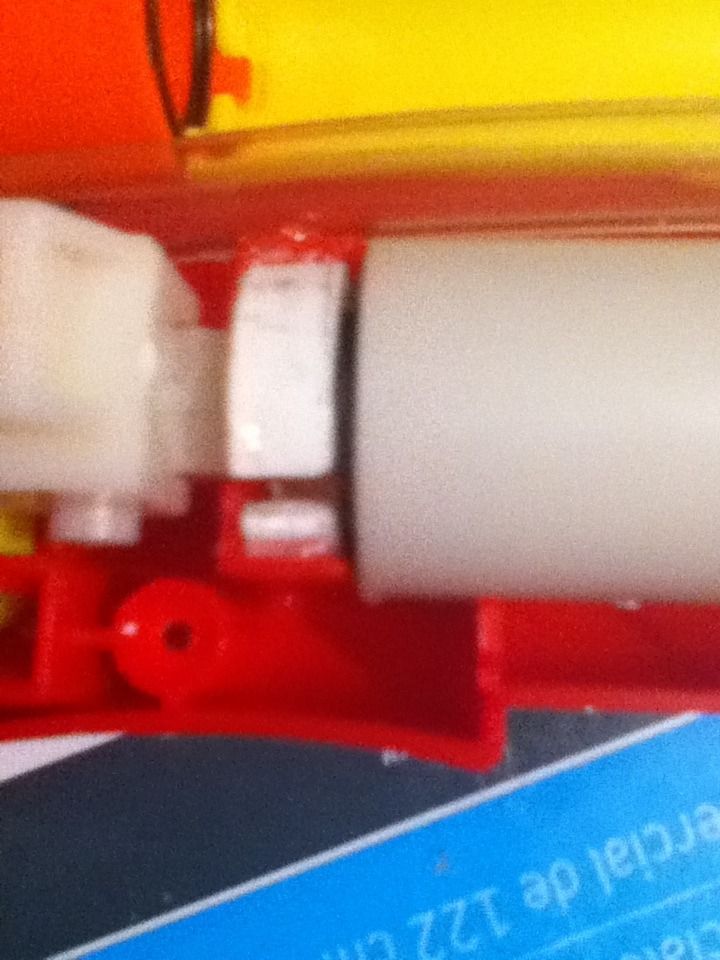 Make sure you put some hot glue for the supports for the PVC spacer.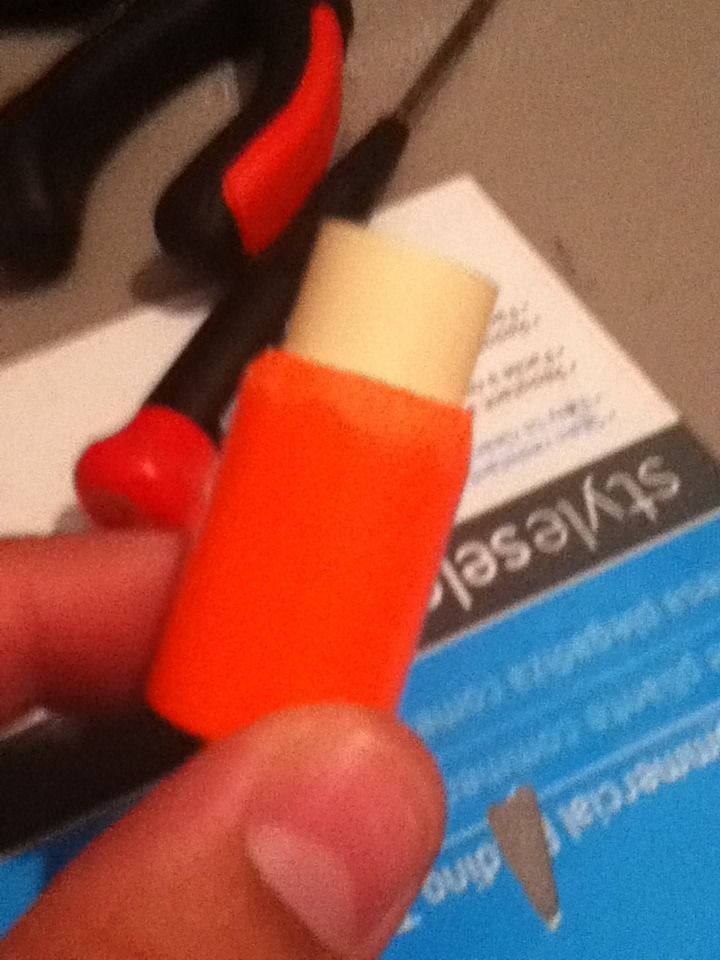 Now making the shells.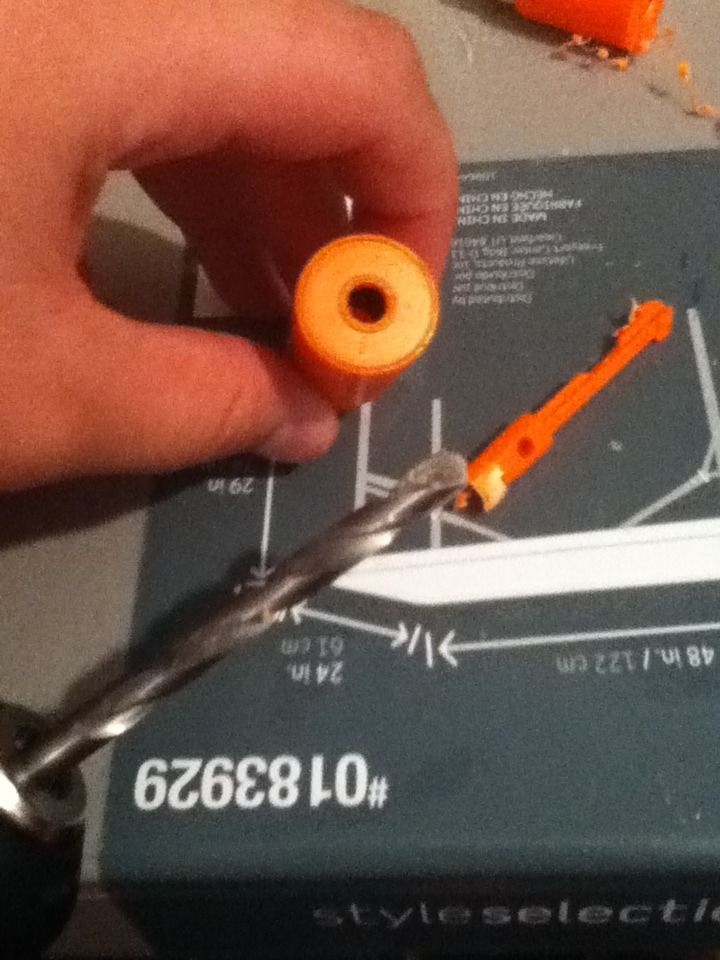 First, drill out the hole on the bottom (I believe I used a 1/4'' drill bit), then get that black piece out with some needle nose pliers.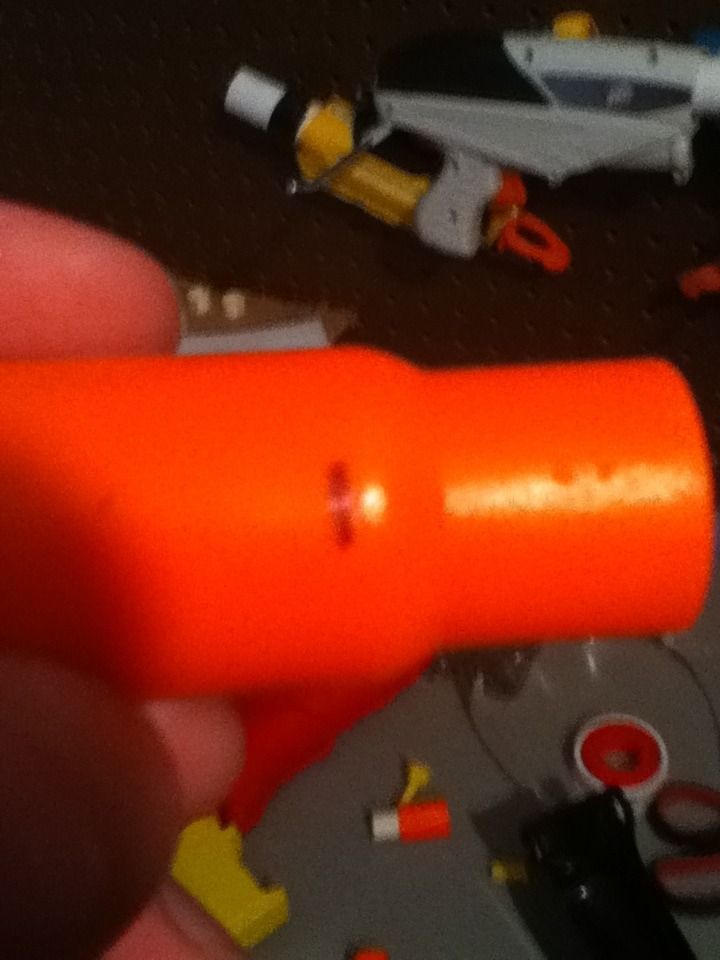 Then cut the shell down right before it bevels down.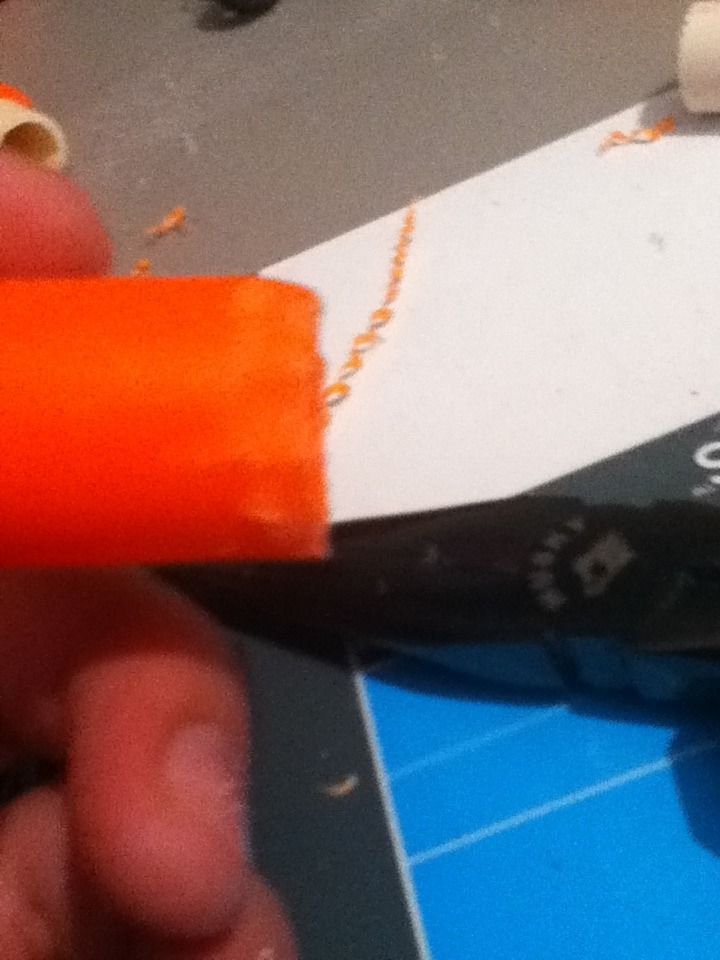 Then, using a dremel, make a new bevel, and clean it up with some sand paper.
Then glue in a 1 1/2'' length of CPVC
Overall, ranges haven't improved that much from what I can tell, but I haven't gotten around to range test it. I have rev 2 in mind, but am still working on it. If you have any questions feel free to ask
Edited by DICE134, 19 May 2013 - 09:57 AM.