The Air Zone Double Barrel Blaster is a Toys R us exclusive that can be purchased in-store and online (
here
) for $12.99. In my range test
here
, it got these ranges.
12' 6"
15' 4"
15' 4"
15' 6"
14' 8" Avg.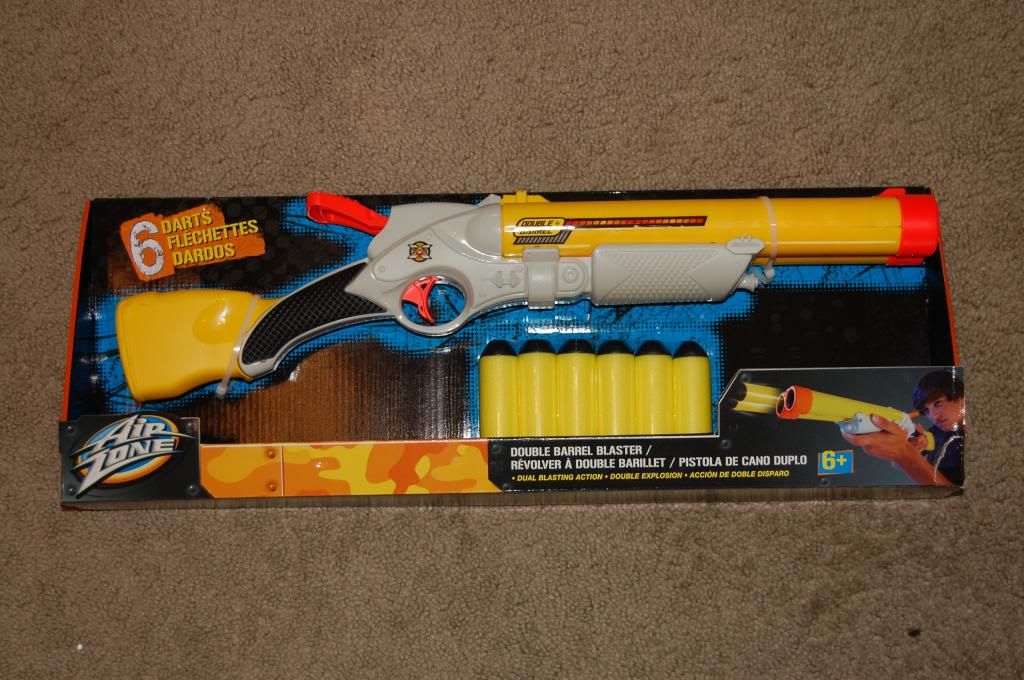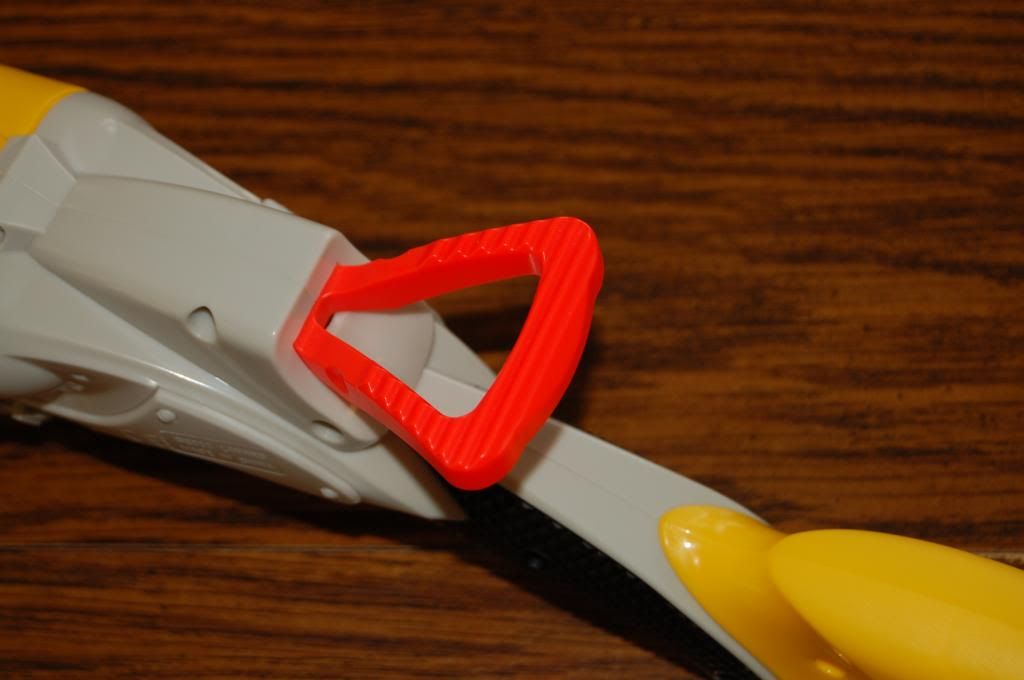 It has a two-finger priming pull, and it fires one barrel for each priming. It does not fire both barrels at once.
It has a hinging trigger instead of the usual horizontal sliding trigger. It is quite comfortable.
It has a nice double-barreled shotgun look to it.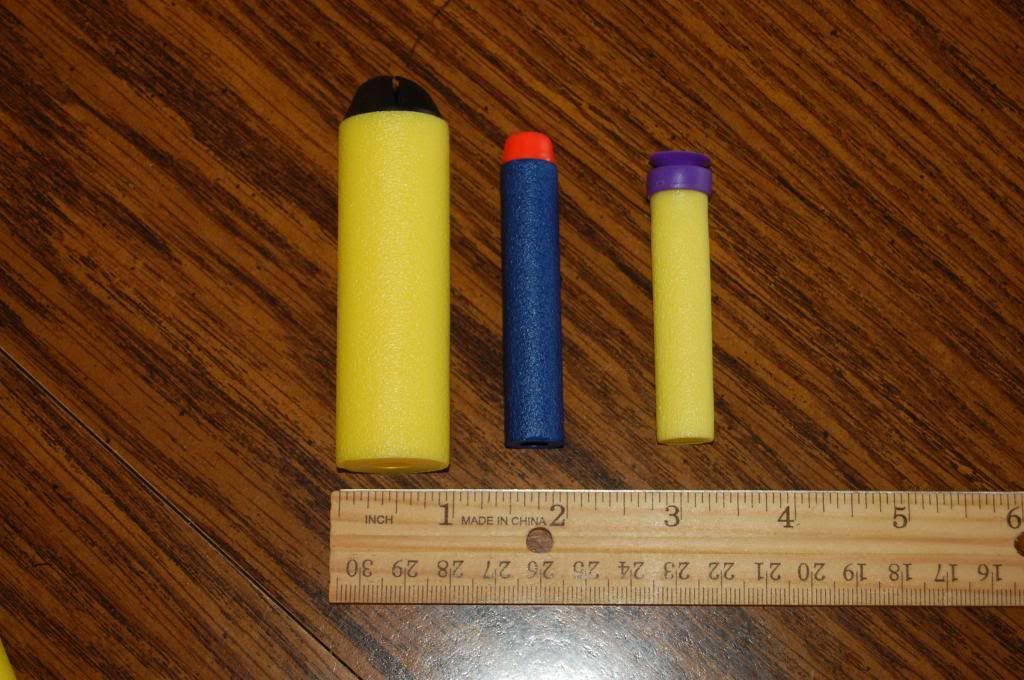 Its darts are mongos that are 1" wide by 3.5" long.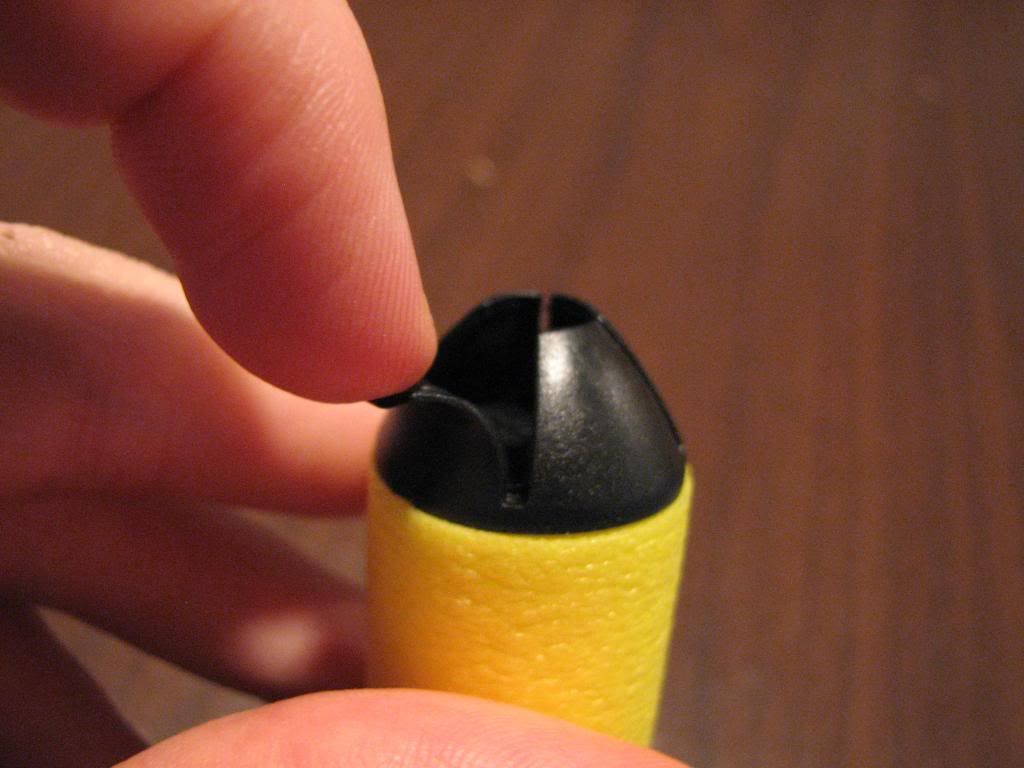 Its foam is very thick and firm.
INTERNALS
To get to its internals you first have to remove the large orange cap at the end of the barrels. This is by done by simultaneously squeezing the barrels together and wedging a small flat-head screwdriver underneath the cap to disengage the cap from these two nubs.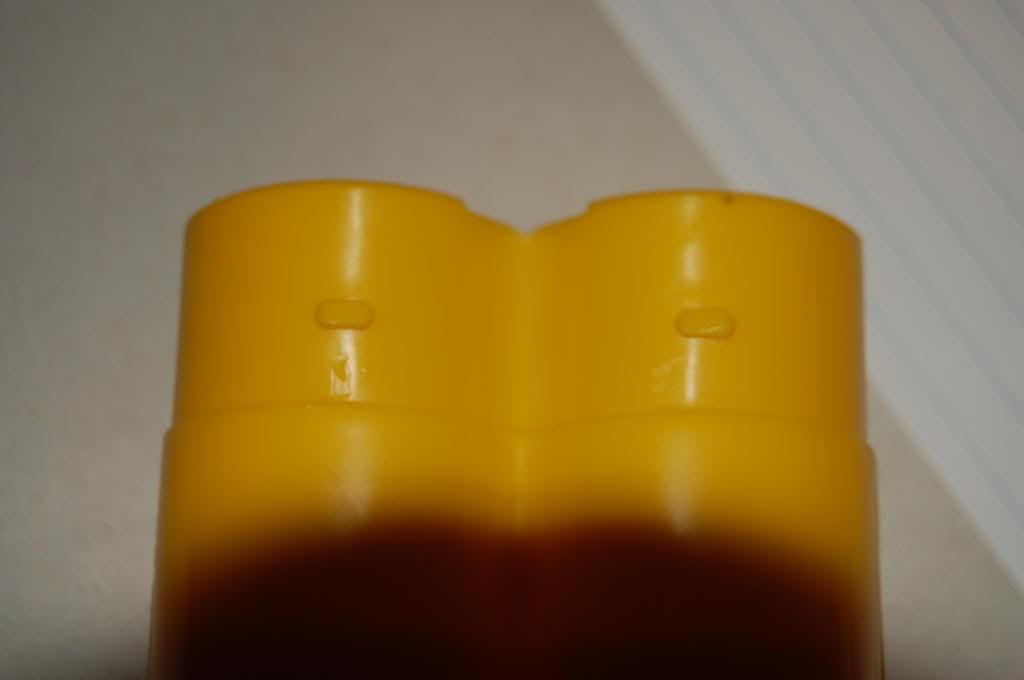 Once getting the cap over those two nubs, insert the screwdriver into the front of the cap (There is a little hole in the front of it.) and press it down while pulling off the cap so that this nub is disengaged from the cap.
Now pull your cap off, and then slice through a sticker on the side of the blaster that also impedes opening it. Then remove the screws and it will come apart. Once you get your cap off, slice off, sand off, or somehow remove those nubs from the end of your barrels so that the cap will slide on and off.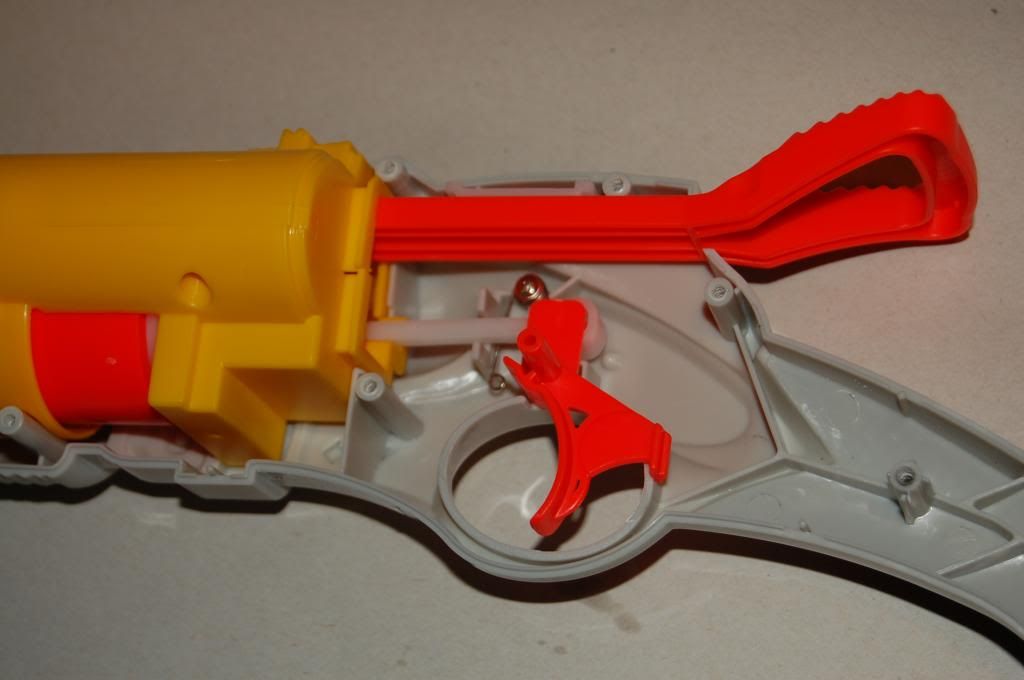 This is the main part of the internals, and it can be easily removed from the blaster.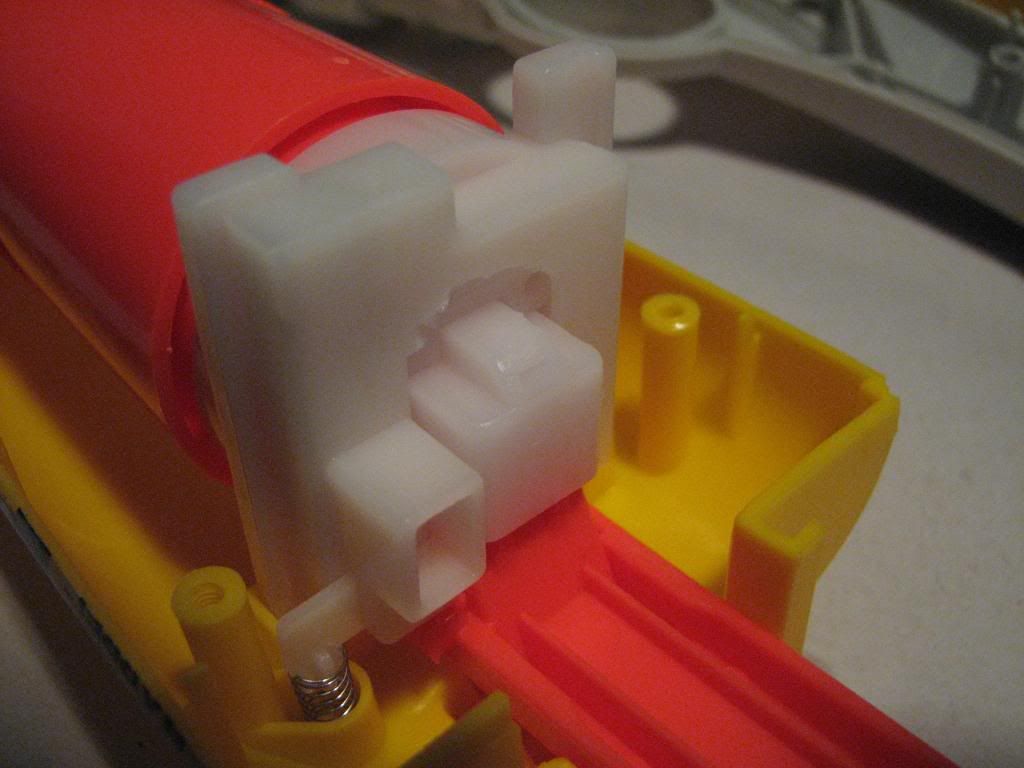 Here is the catch and spring rest piece.
Removed from the blaster.
When the catch is removed.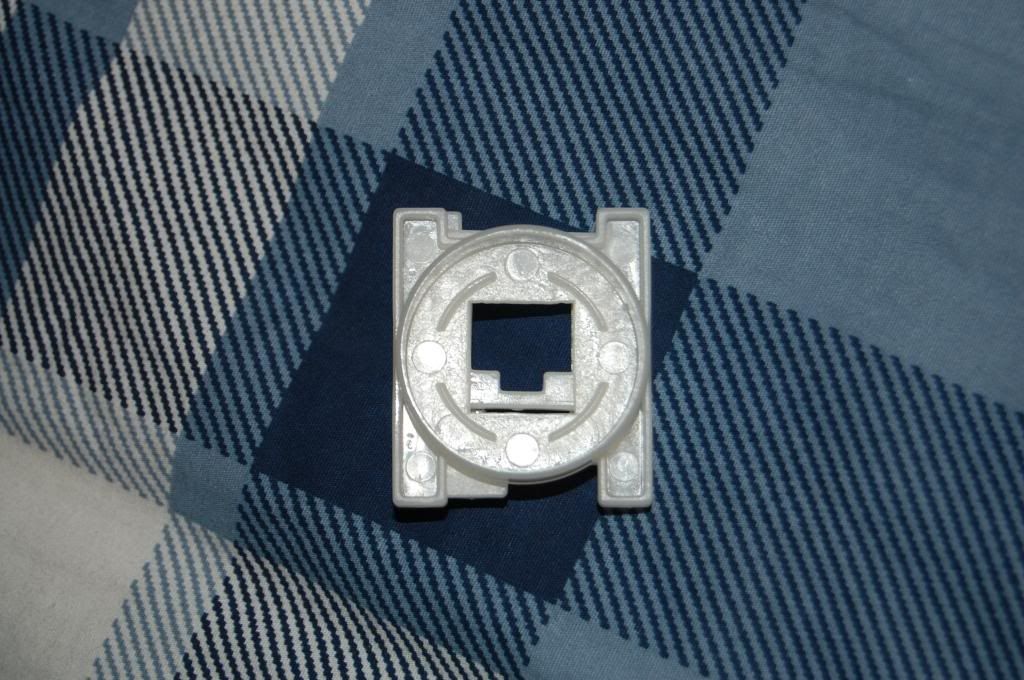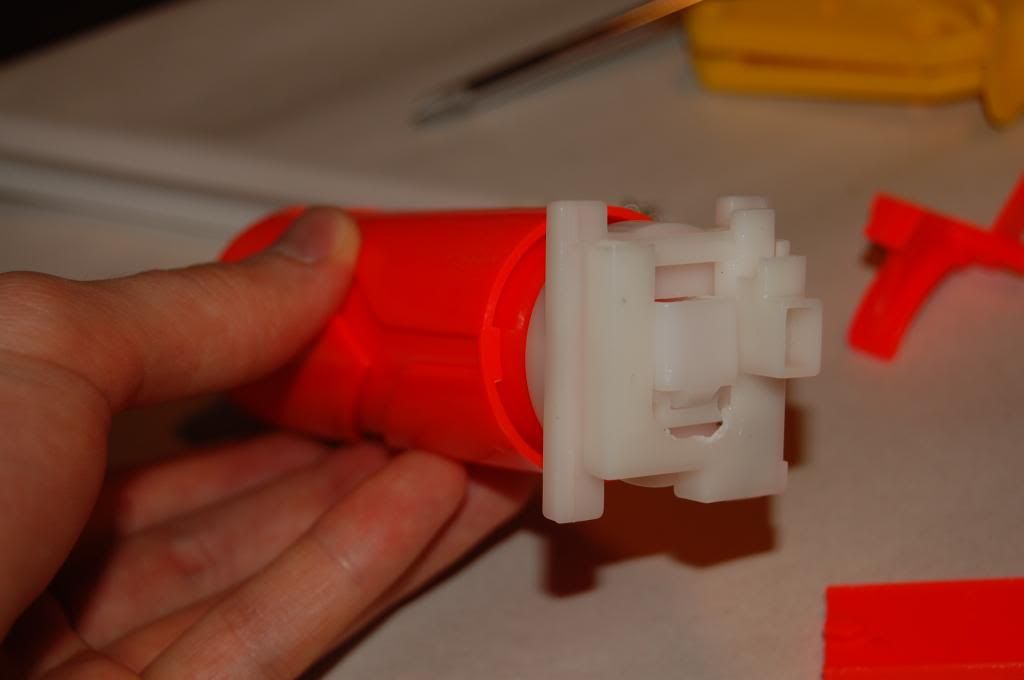 The plunger removed.
The plunger rod.
The way that the blaster works is this. The nub seen on the end of the plunger rod engages in these grooves on the plunger tube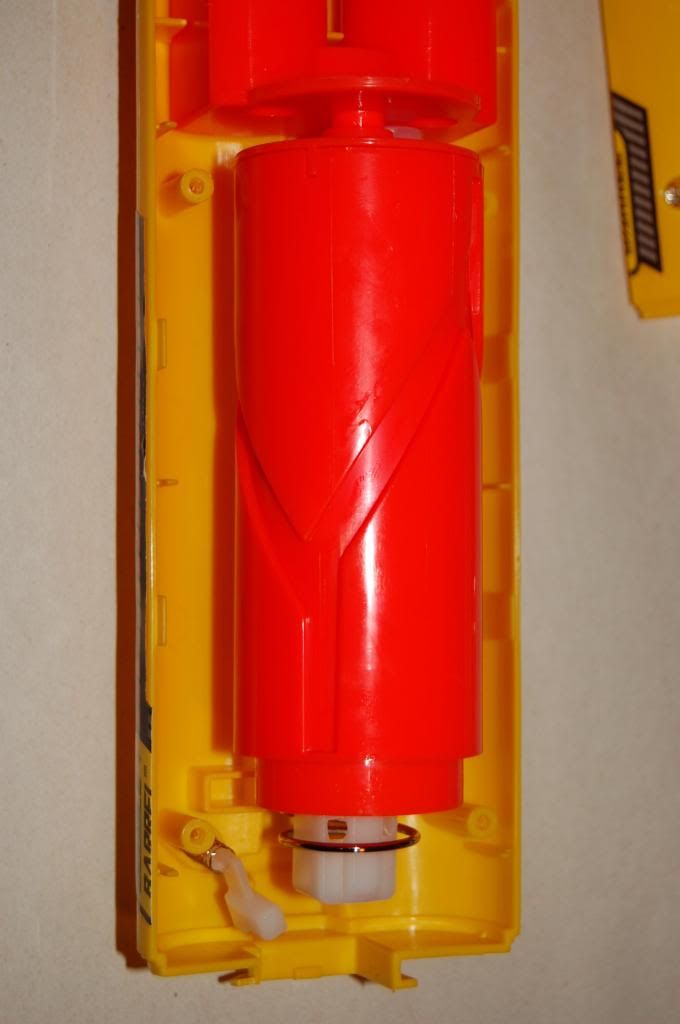 and rotates the plunger. The plunger seals to the barrels through this gasket here, and the plunger rotates about that hole in the center of the plunger.
When the plunger rotates, it seals with one barrel at a time through these holes below.
Both barrels are one solid piece of plastic, but their air flows are not connected: they fire individually.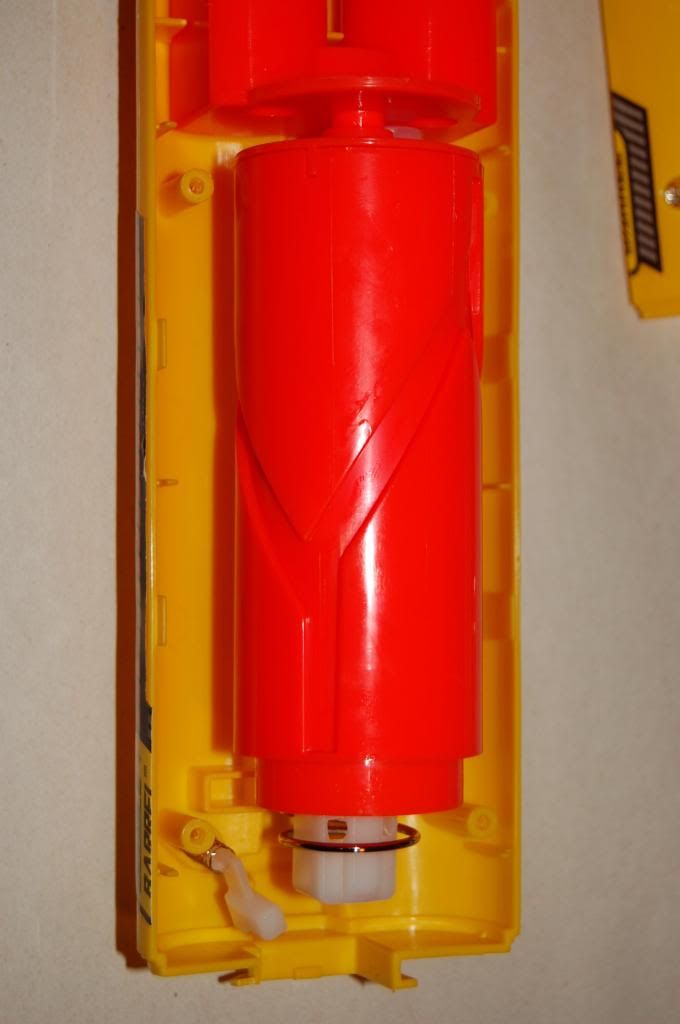 Here is a picture for reference of how the barrels and plunger tube go together.
DO NOT POST YET!
Edited by DartSlinger, 17 May 2013 - 03:07 PM.