No doubt the Stryfe/Rough Cut 2x4 Masterkey is one of the more popular mods out there.
It combines mid ranged firepower with, well, more firepower. A good mid distance as well as close distance blaster.
But what if you add a ranged weapon as well...
I give you the Strough Cut Panther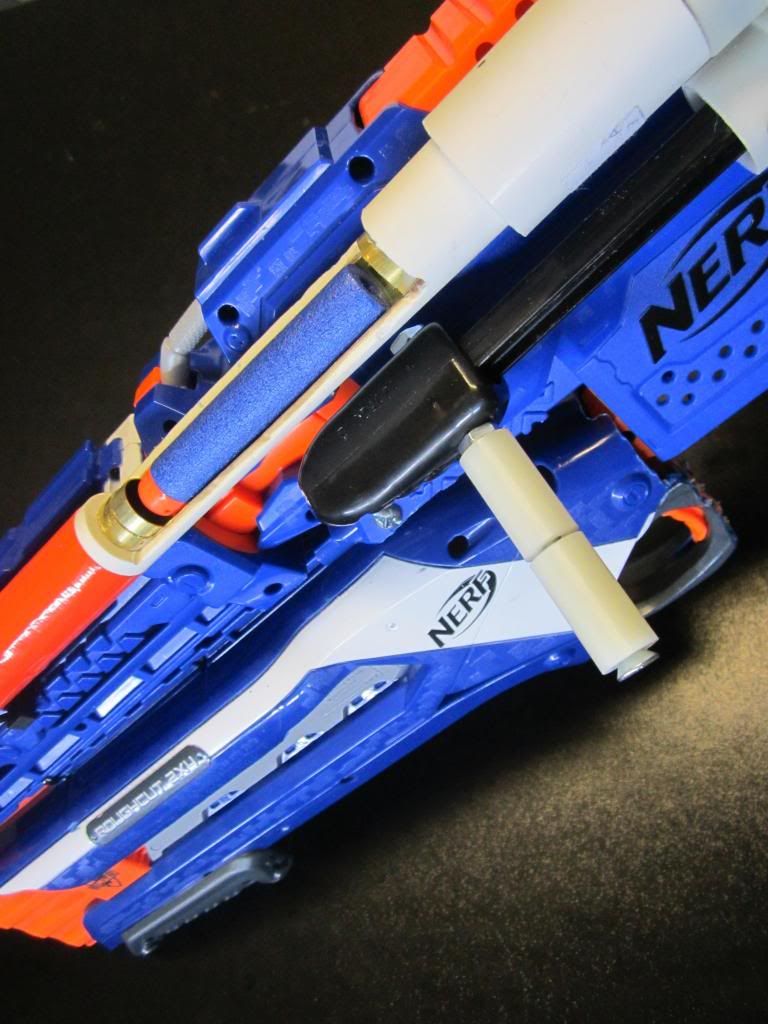 The Panther button is pushed with your thumb, so you never have to take your hands off the blaster. If you wanted, you could sneeze out 4 darts at once.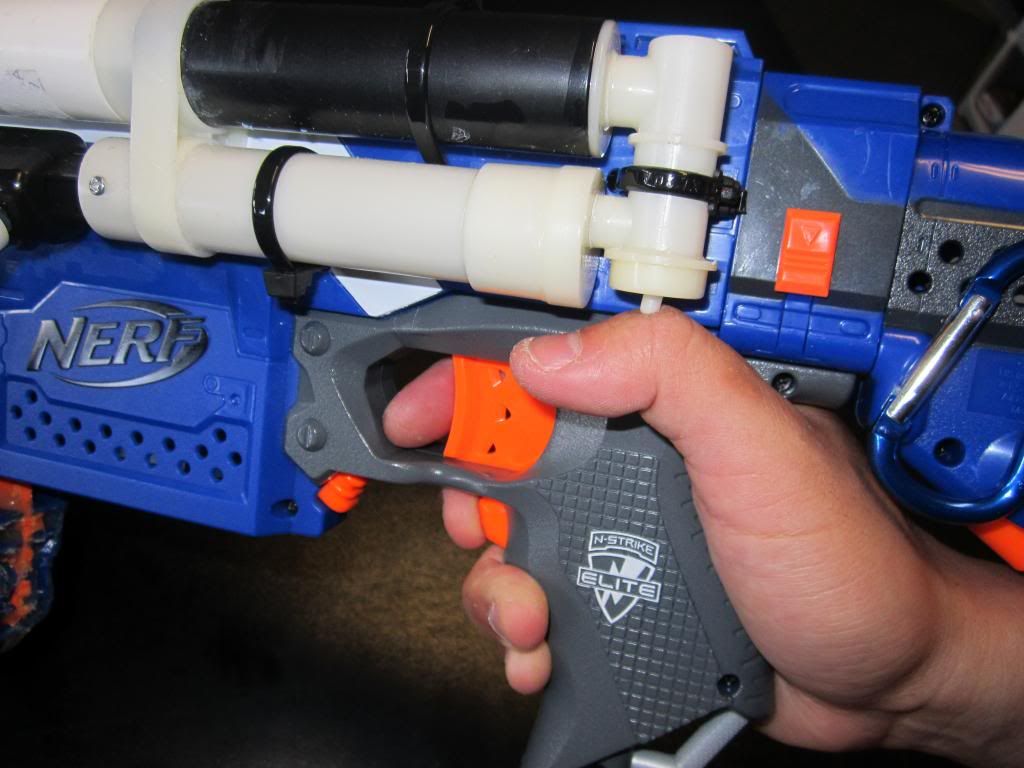 I eventually took the side pumping handle off to give it a narrower profile.