Basically, all this gun really is an experiment for a later gun. So here is my new gun I have finally finished! (took me about three months from start to finish due to my schedule) I decided to do a write up on it.
Warning:
PICTURE HEAVY!!!
What you'll need:
Tommy Mech 20 (no shit)
Soldering Gun
Solder
Wire
9-volt connector
9-volt battery
Hot Glue
PVC stuff
Adhesives (Bondo, Epoxy, Epoxy putty, etc.)
Undo all the screws. First the stock, then the body.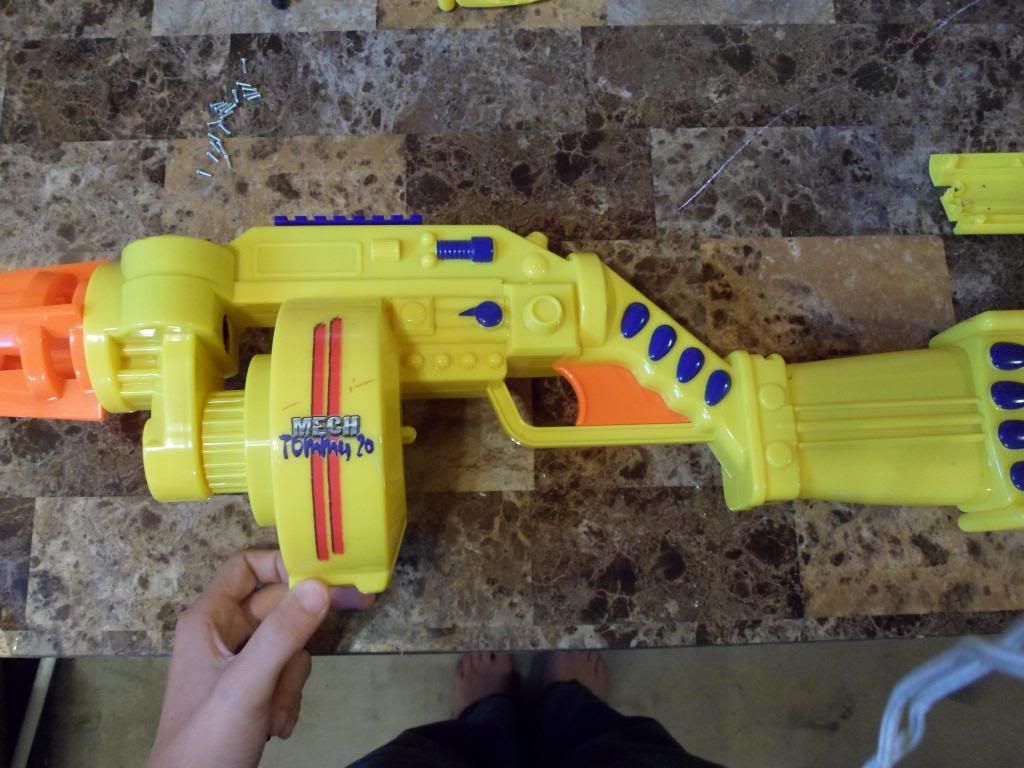 Here is an internals picture for reference.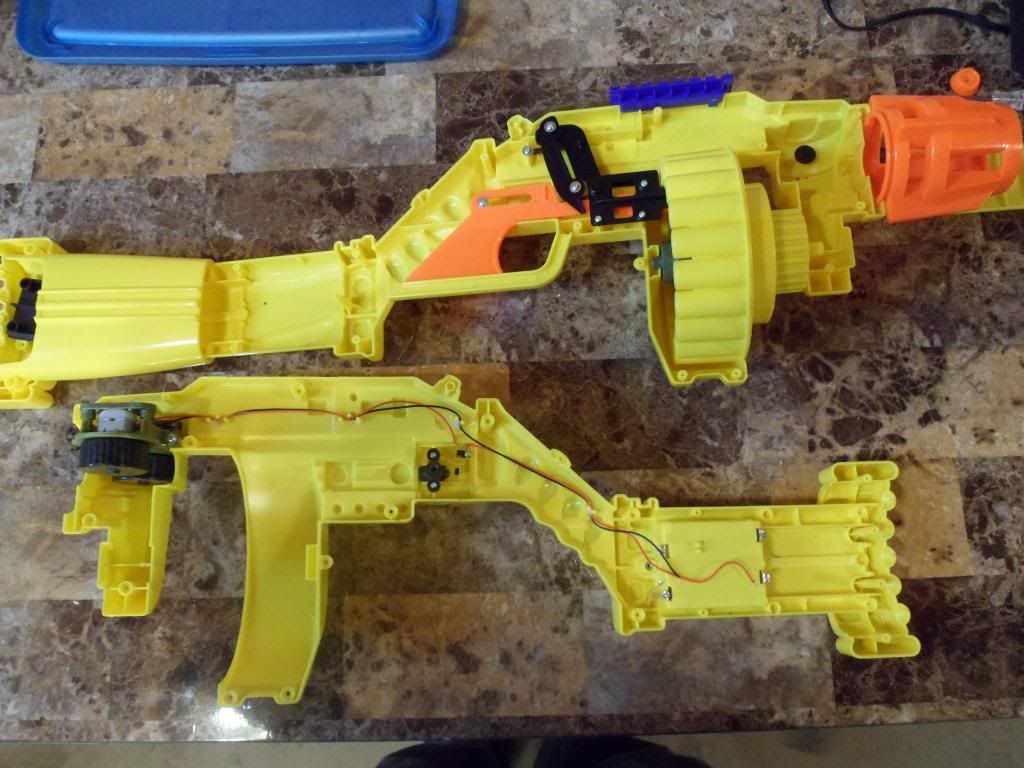 Unsolder the wires on the back of the battery tray.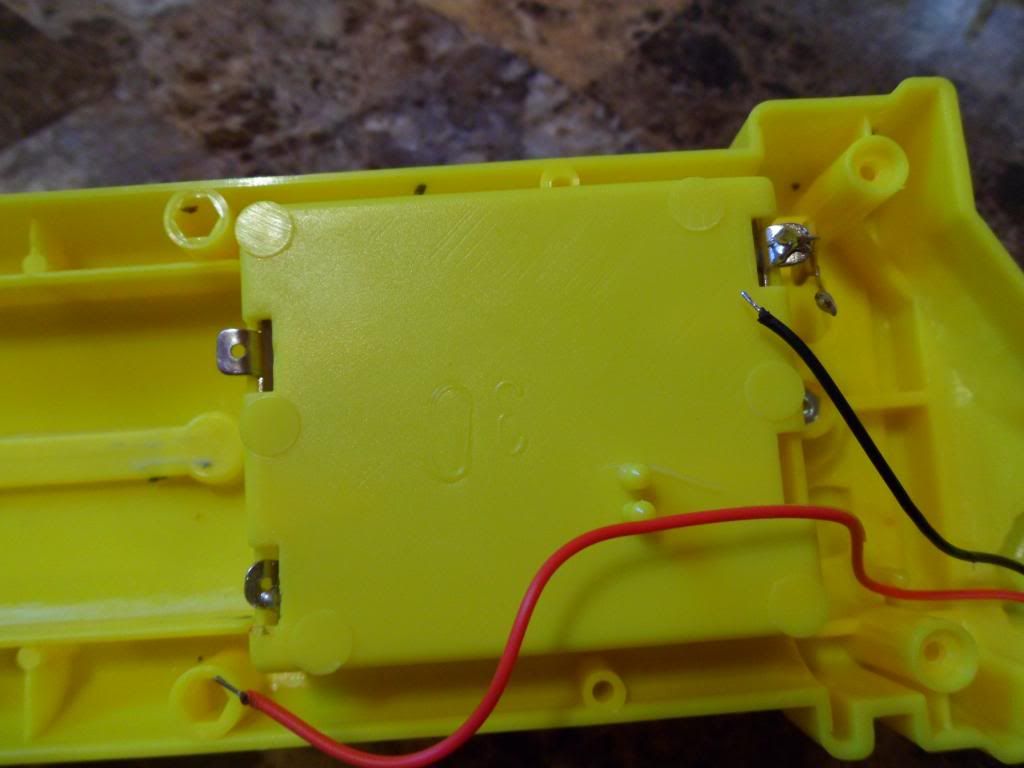 Remove all the metal plates in the tray.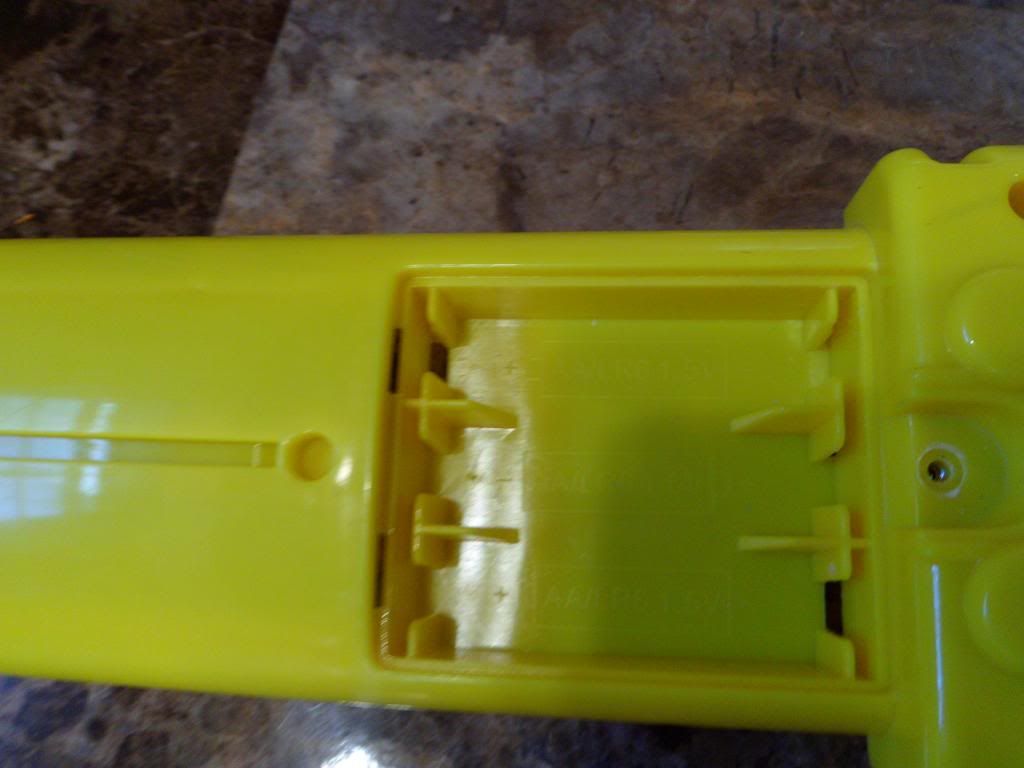 Remove this if you want to paint the inside.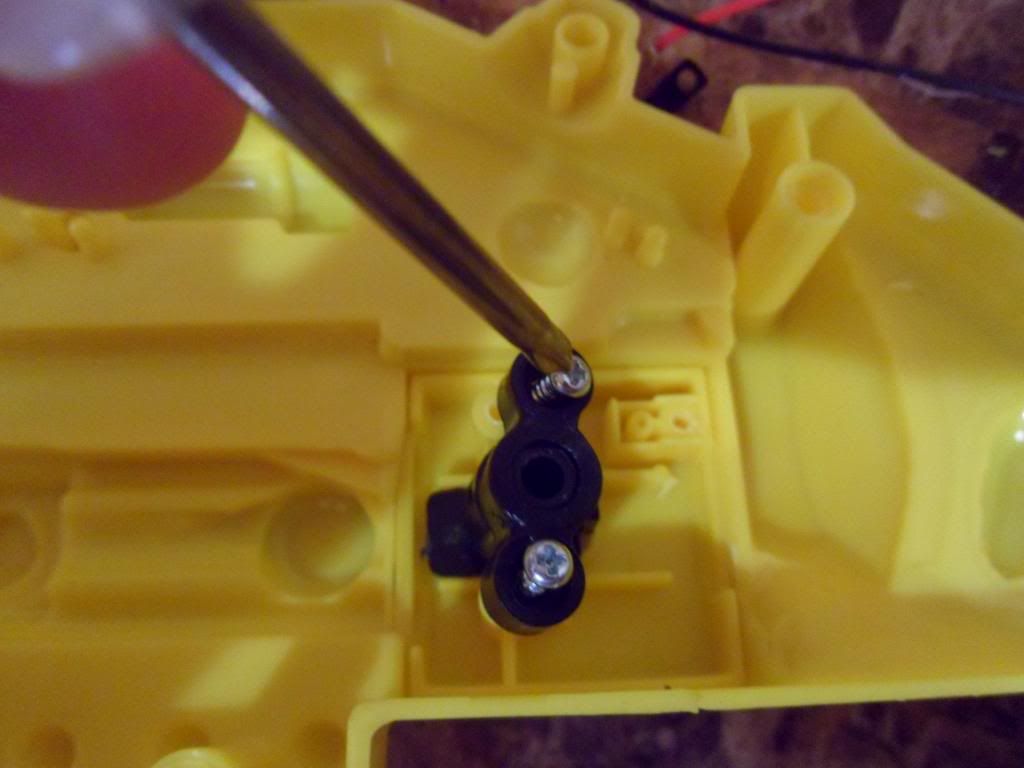 Dremel out all this crap to fit the 9-volt battery in.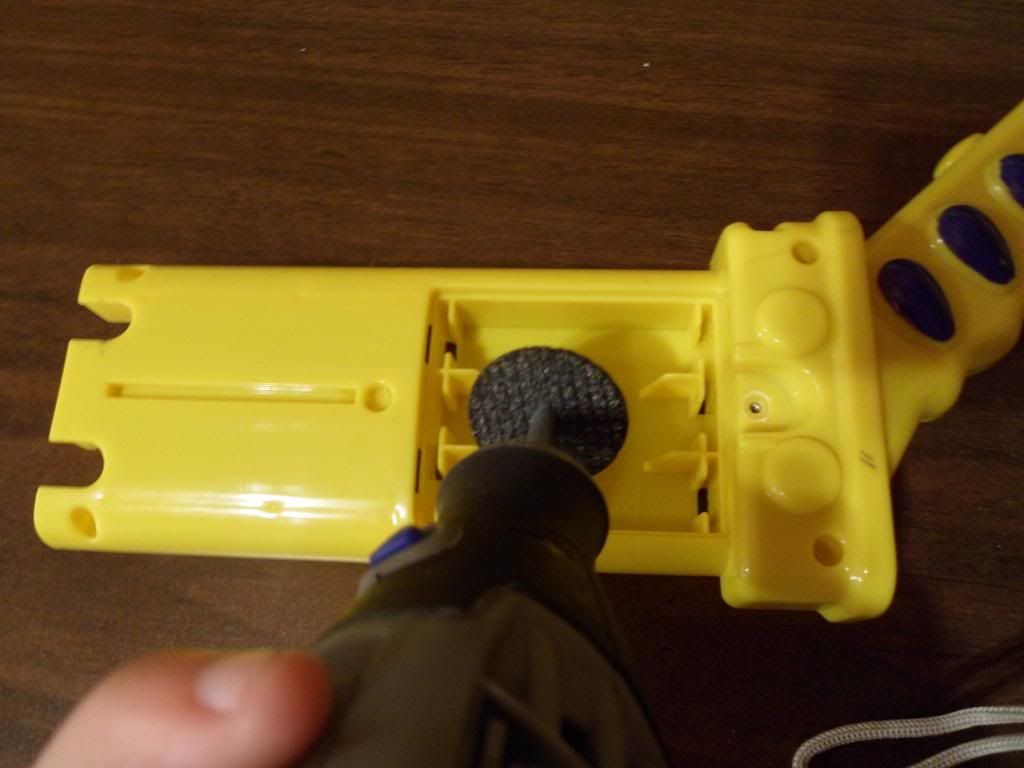 Remove all the trigger parts to paint.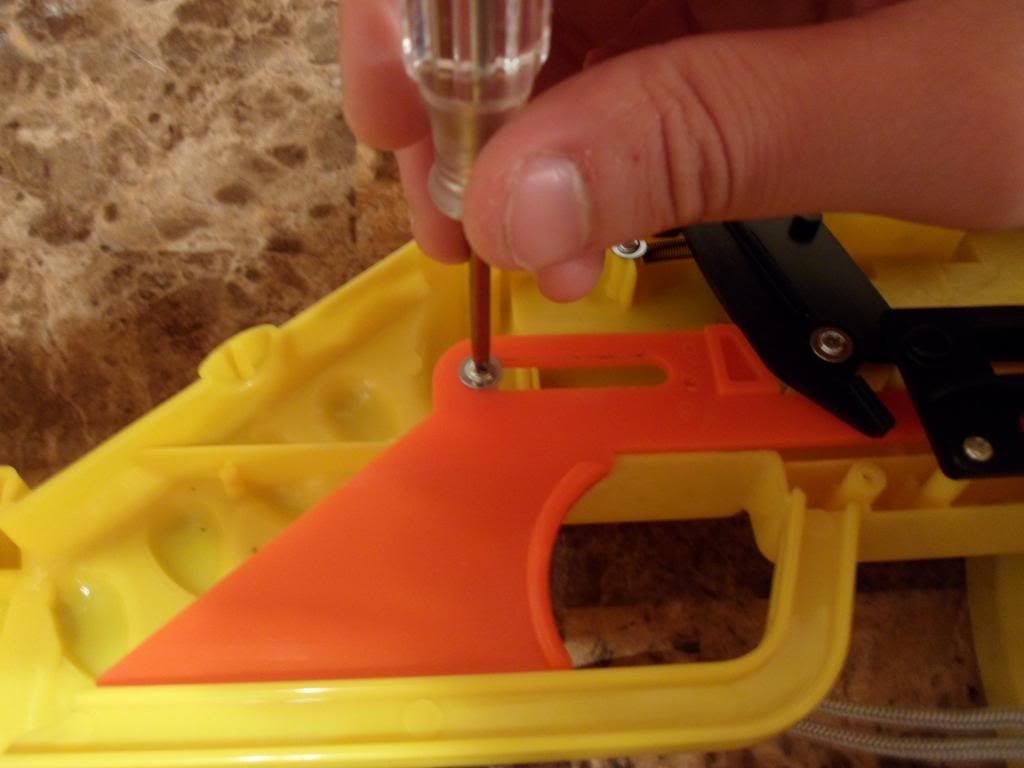 Get rid of that annoying trigger guard.
Open up the holes on the entrance and exit to the flywheel part of the gun.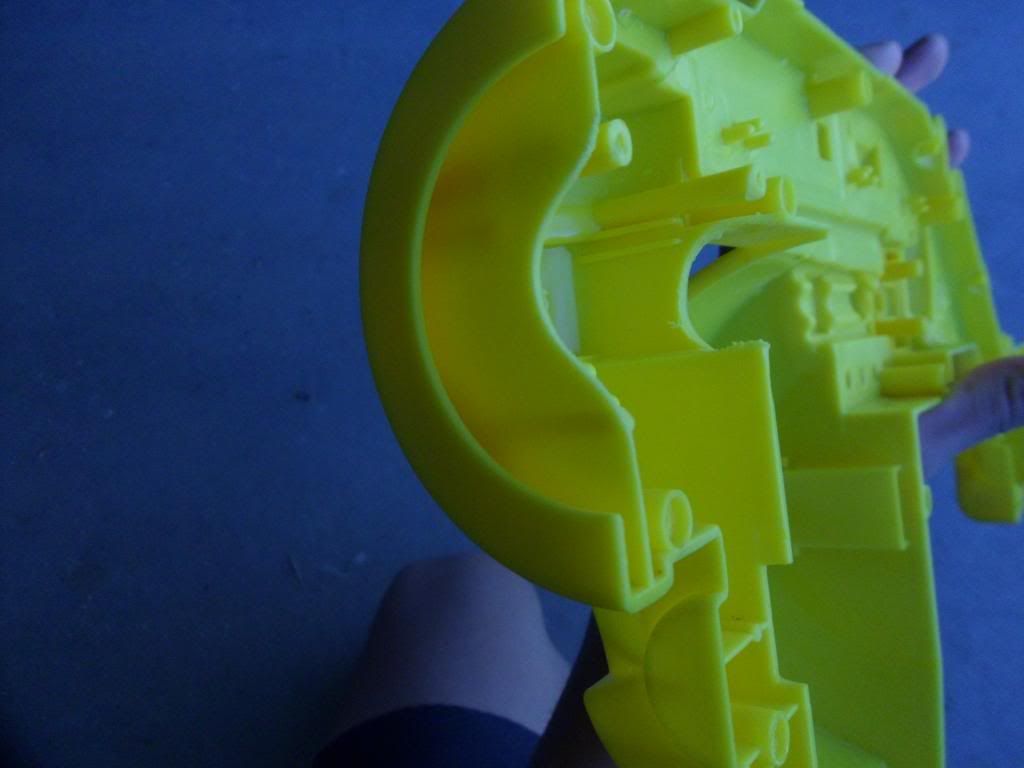 Solder the 9-volt connector to the two loose ends. Attach the 9-volt and tape it in the battery tray.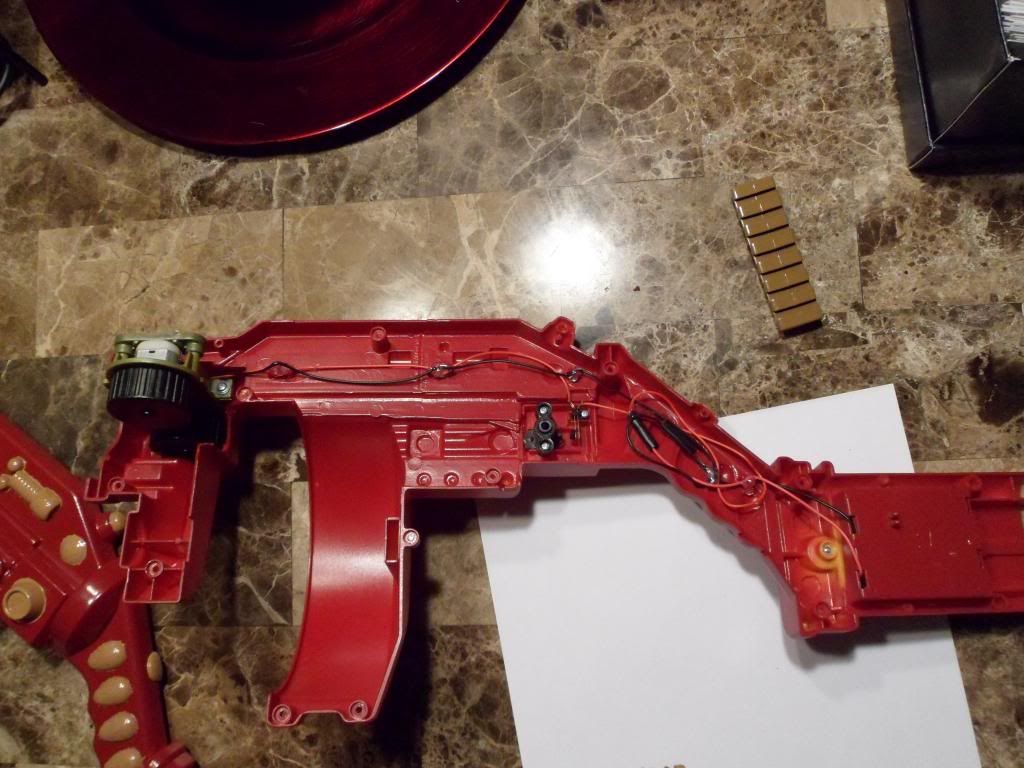 Put everything back in add a stock and presto! A new 40-foot-flat primary! I decided to paint mine up.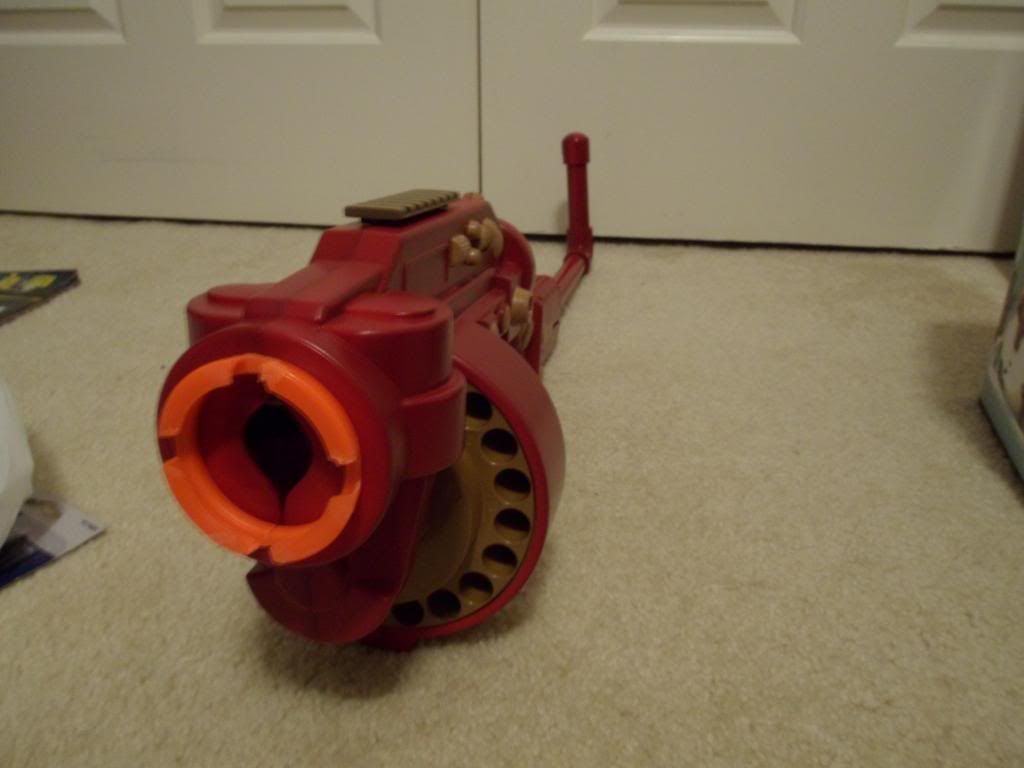 My link
Questions? Comments? Flames? Let me know!
-Silentsniper529
Edited by Silent Sniper 529, 05 February 2013 - 07:28 PM.