Hey everybody this is my first modification write up. This is My Nerf Dart Tag Sharp Shot Modification Guide.
What you will need: A Dart Tag Sharp Shot, one 1/2 inch cpvc coupler, E-Tape or Teflon tape, a drill or a dremel and a phillips head screw driver.
Step 1 : Start off with a stock Sharp Shot
Step 2 : Remove all the screws, they are all phillip head screws.
Step 3 : After you remove all the screws remove the side plates and slide. P.S there is a hidden screw.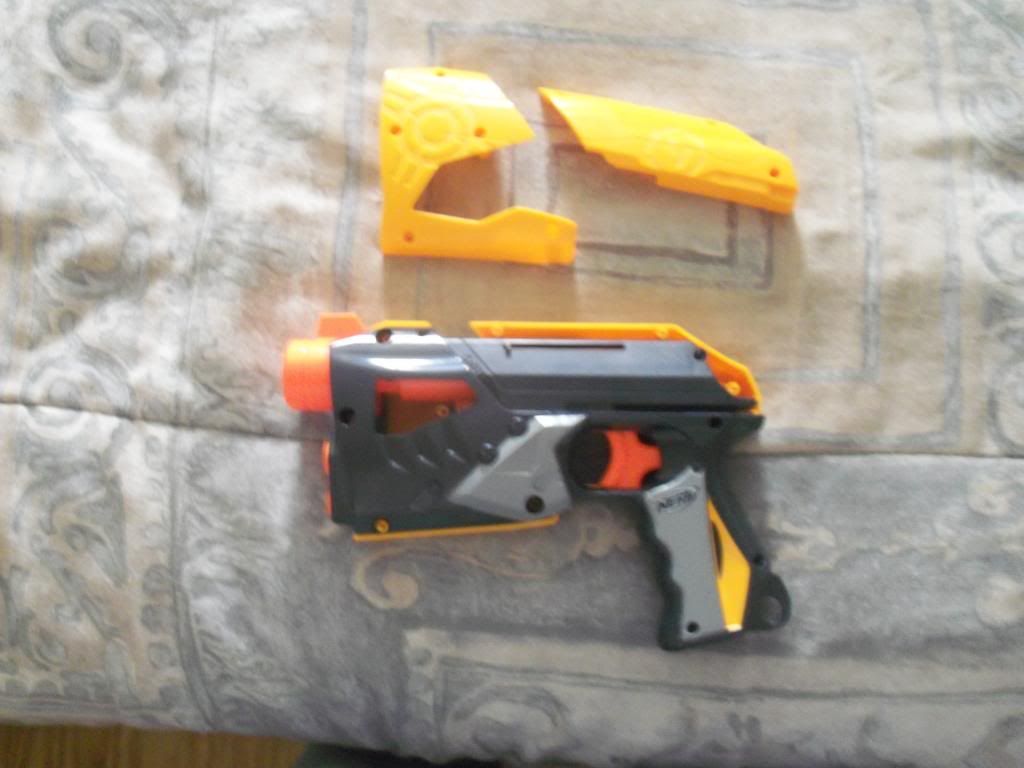 Here is a shot of the internals.
Step 4 : Remove these pieces. You will be modding these.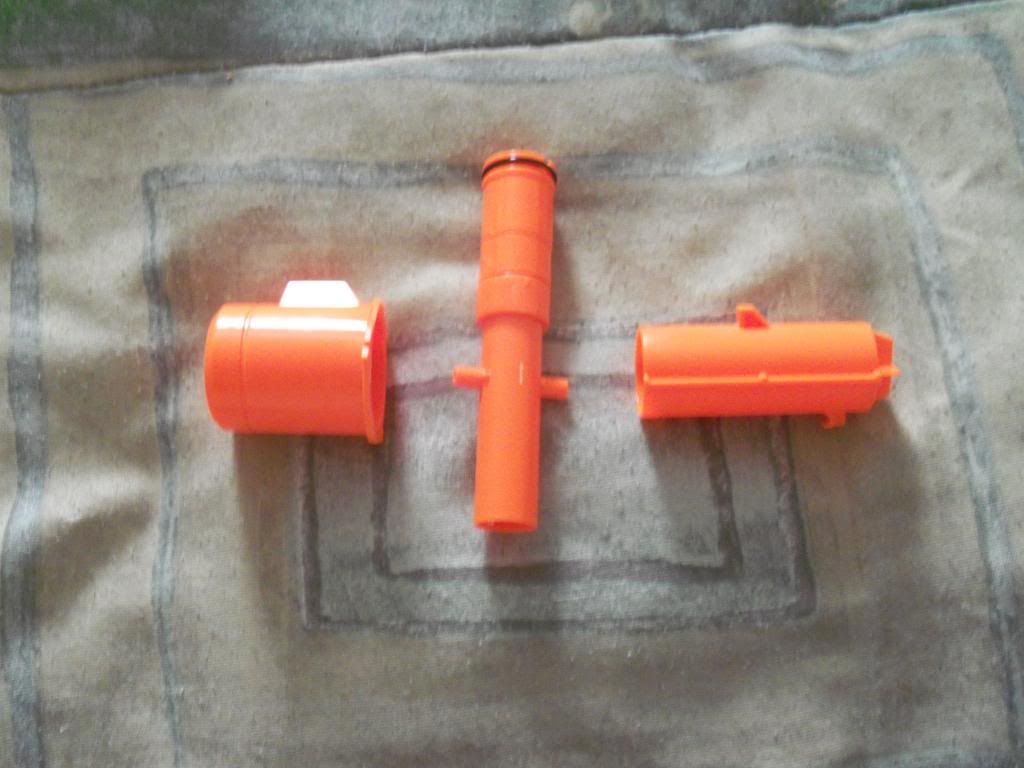 Step 5 : Drill or dremel out the air restrictor until it looks like this.
BEFORE :
AFTER :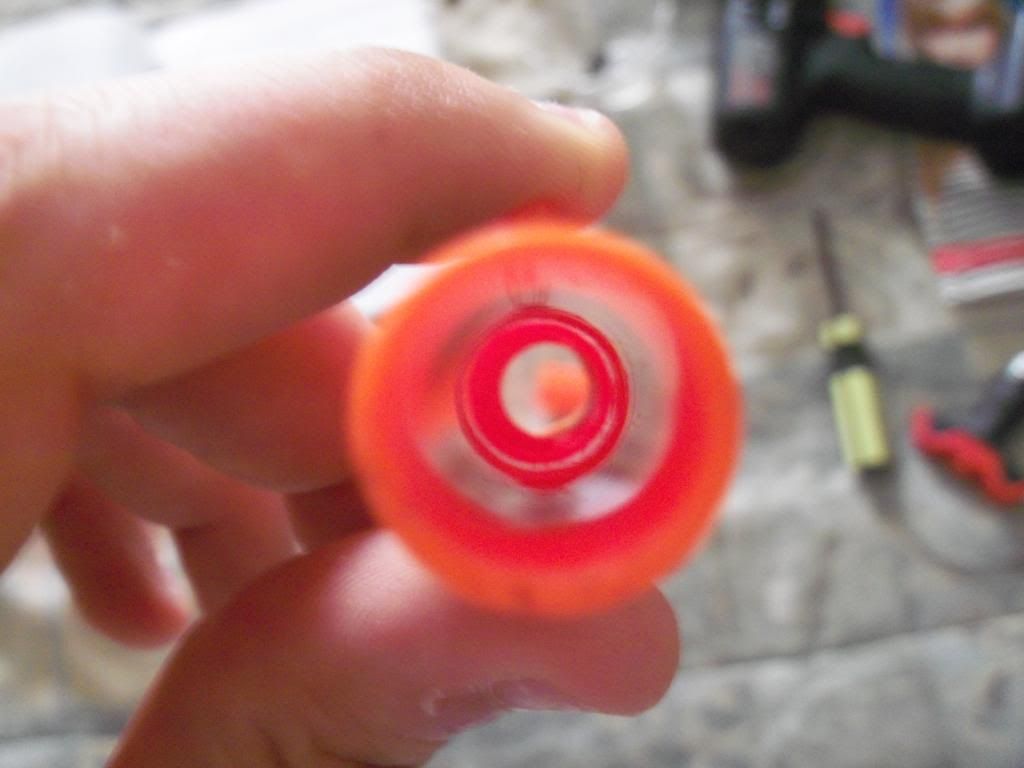 Step 6 : Put E-tape or Teflon tape under the O-ring and over the hole.
Step 7 : Put the 1/2 inch cpvc coupler on the end of the plunger rod like so. It fits on with just friction.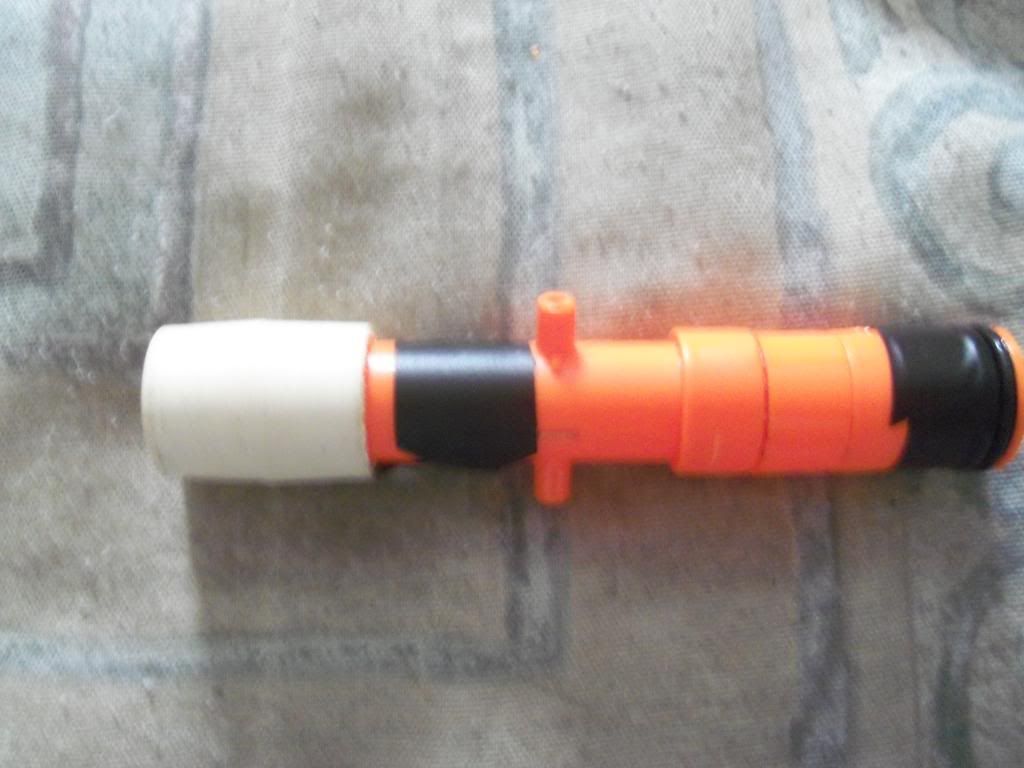 Step 8 : Drill or dremel out this until you can fit the 1/2 cpvc coupler in it snuggley.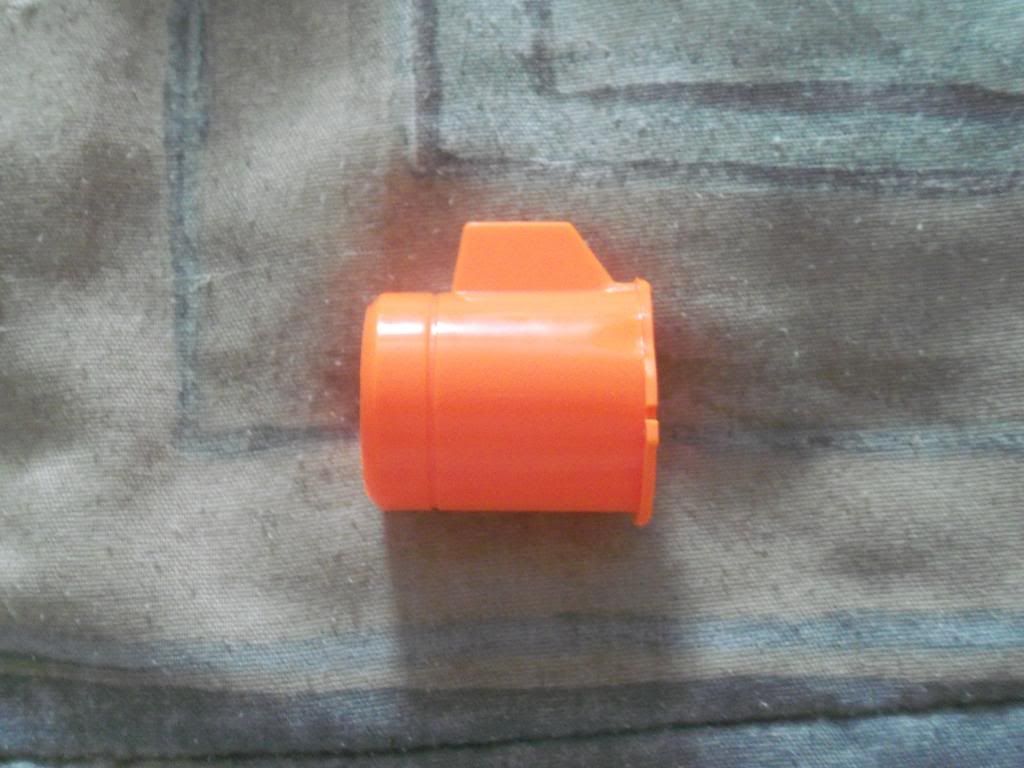 Step 9 : Fit it together like so.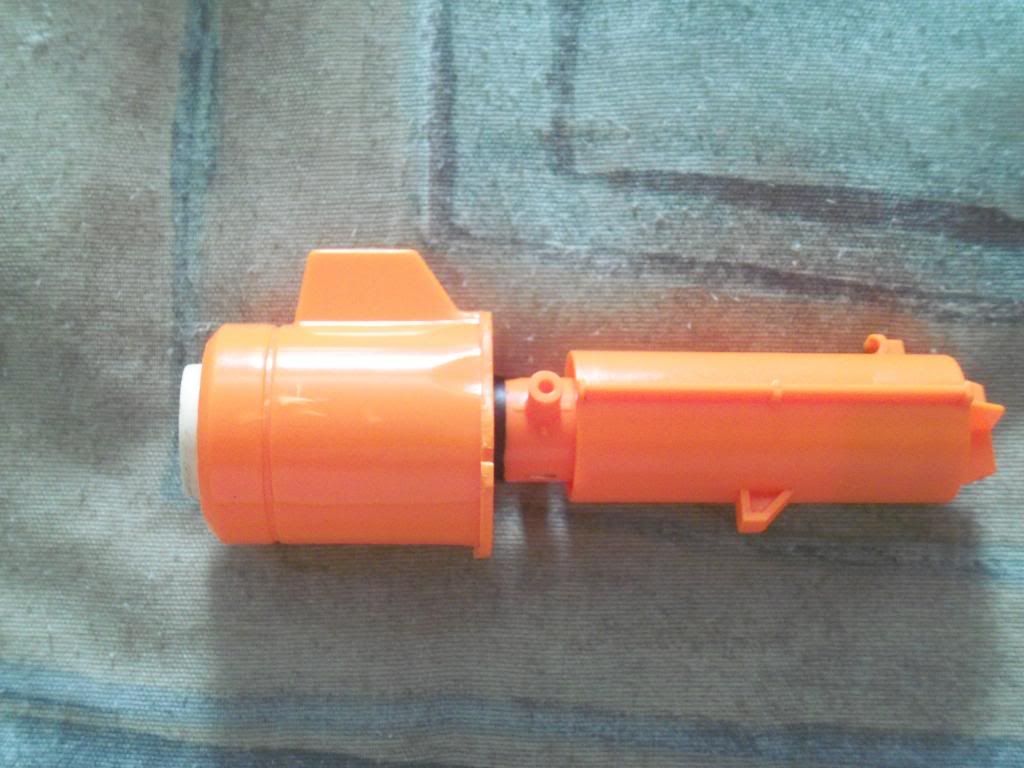 Step 10 : Put the internals back together and put two nickles behind the spring.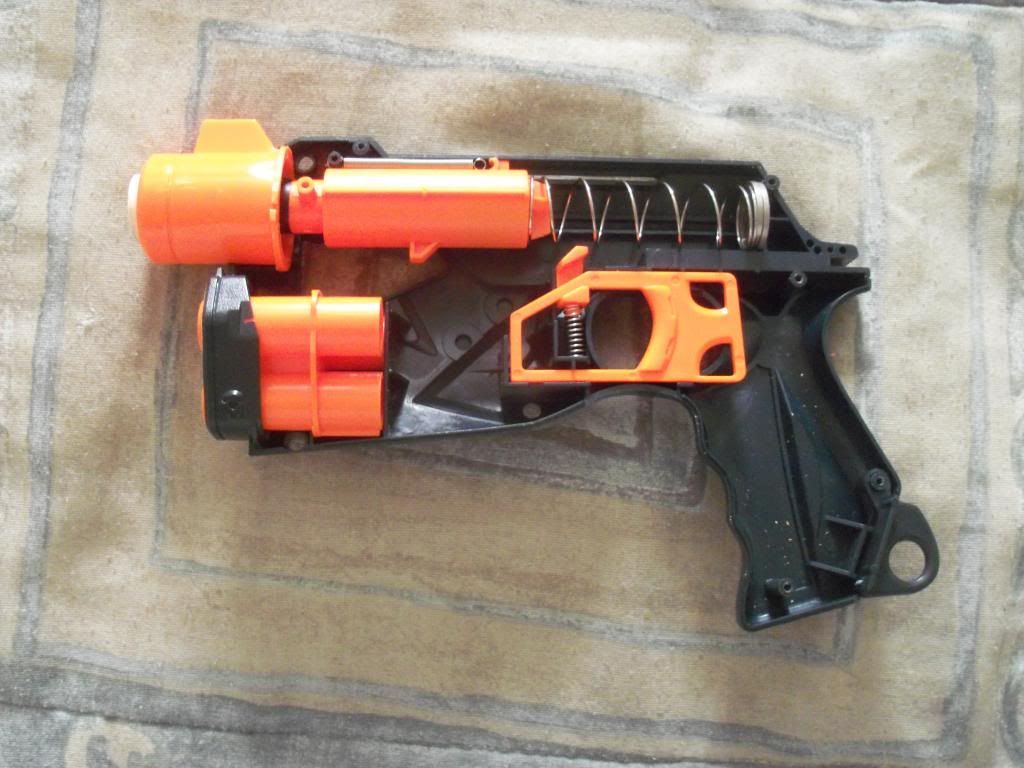 Step 11 : Put the gun back together.
Ranges I am getting are 45 - 55 + feet with 1.5 inch single bb dome darts.
Questions, flames?