While playing around with my new homemade AAbow with an rscb, I thought, how could I easily hopper this without a wye? I thought back to my previous attempts and thought I could do better. Then I looked over at my parts bin, and saw a peice of curving conduit pipe. I knew what I had to do. I now present... The RSCB/ Hopper hybrid. By the way, this could be a good option for people without access to pvc wyes.
First here is what you will be making: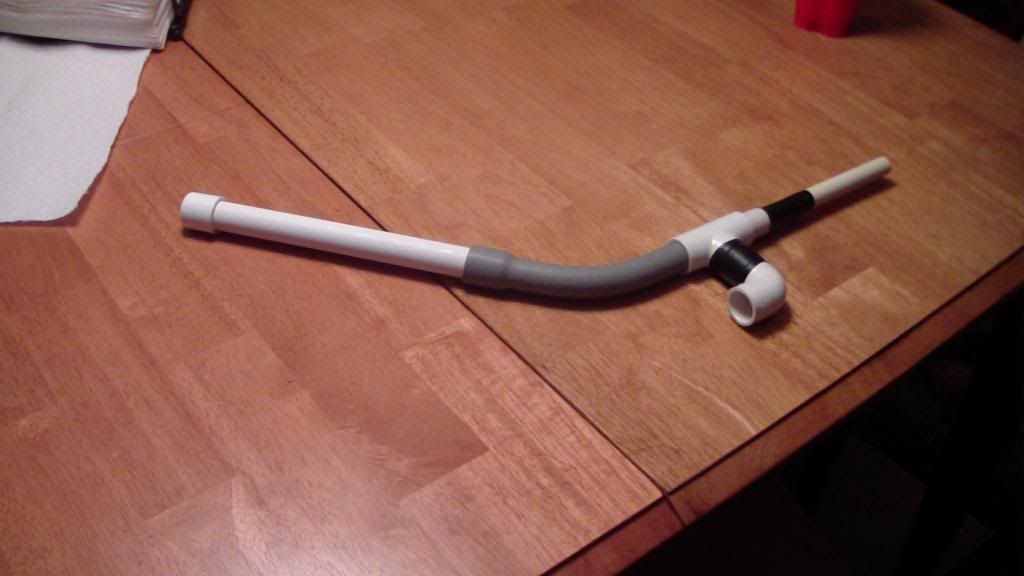 What you need:
1/2 inch pvc( Length depends on how many darts you want to be able to hold but about 8 inches is good for a lot of darts)
1/2 inch cpvc( For barrel)
1 1/2 inch pvc Tee
1 1/2 inch pvc elbow
1 1/2 inch conduit curving pipe( I think its 45 degree)
1 1/2 inch pvc endcap
Ok first you are going to want to get your parts obviously. Then you want to put the tee and elbow like so:
Just like an rscb.
Then add the curving pipe like so:
It might be upside-down, but im sure you can figure it out,
Then you need to make the barrel. I would follow Captainslugs guide to making hoppers, just use his method for the barrel.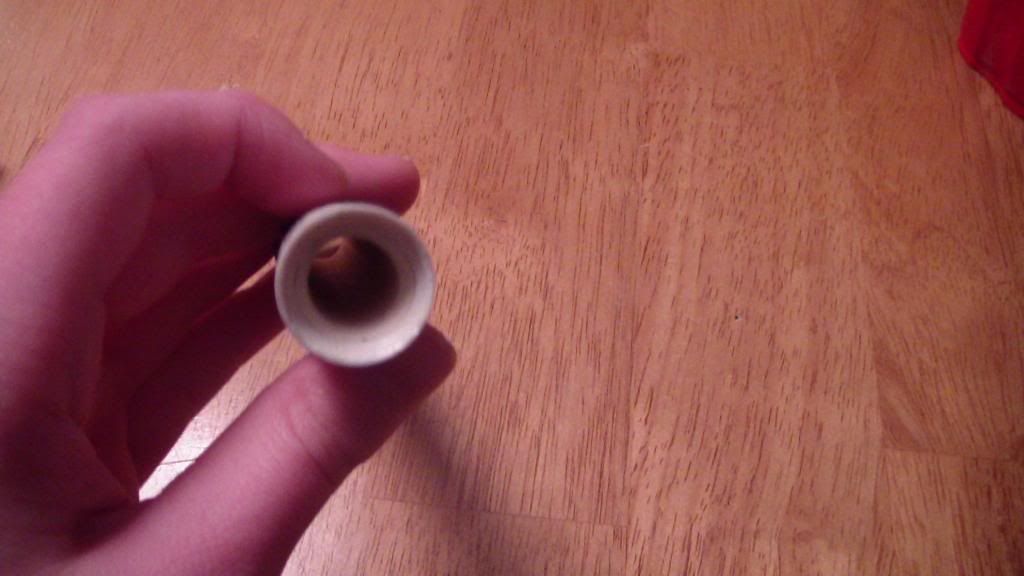 Then assemble and your done.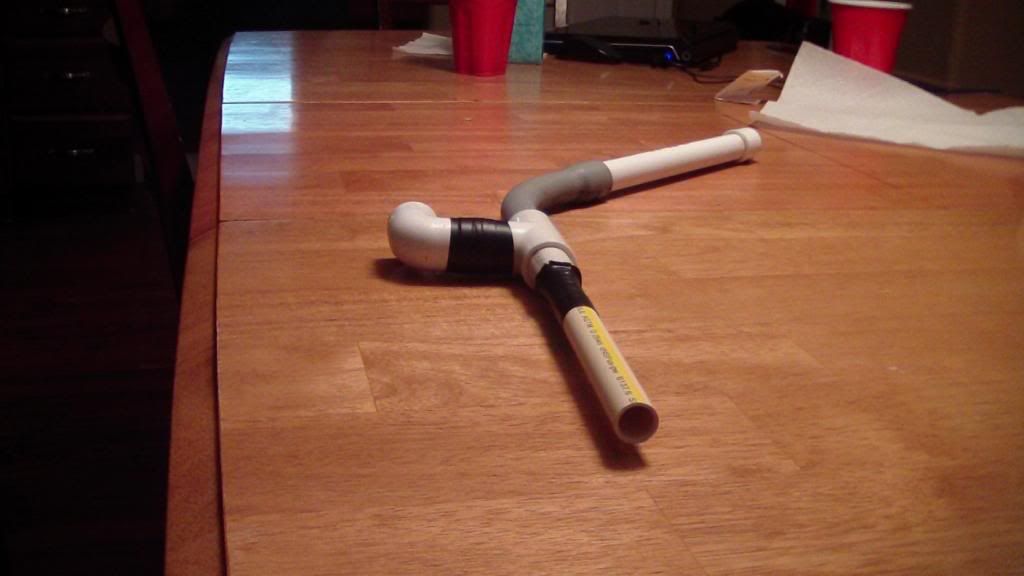 Conclusion:
This really surprised me when first used it, it fed just like a hopper. You may need to tip it down slightly every once in a while, but its not a big deal. The only downside i can think of with this is that It has a lot of deadspace like an rscb, but im sure with a good gun, everyone can get this to work. Also, you can tune this so the curving part is offset to the side so it doesn't impair aiming as much.
I sure hope this helps.
EDIT: After testing this design in a war (indoors) I found when I point this up it won't shoot. So It isn't as reliable as I thought. Although to fix that, you could get a check valve, and blow through the top if needed, but overall, this is just a prototype with a lot of work needed.
Edited by The Snake, 26 January 2013 - 02:12 PM.